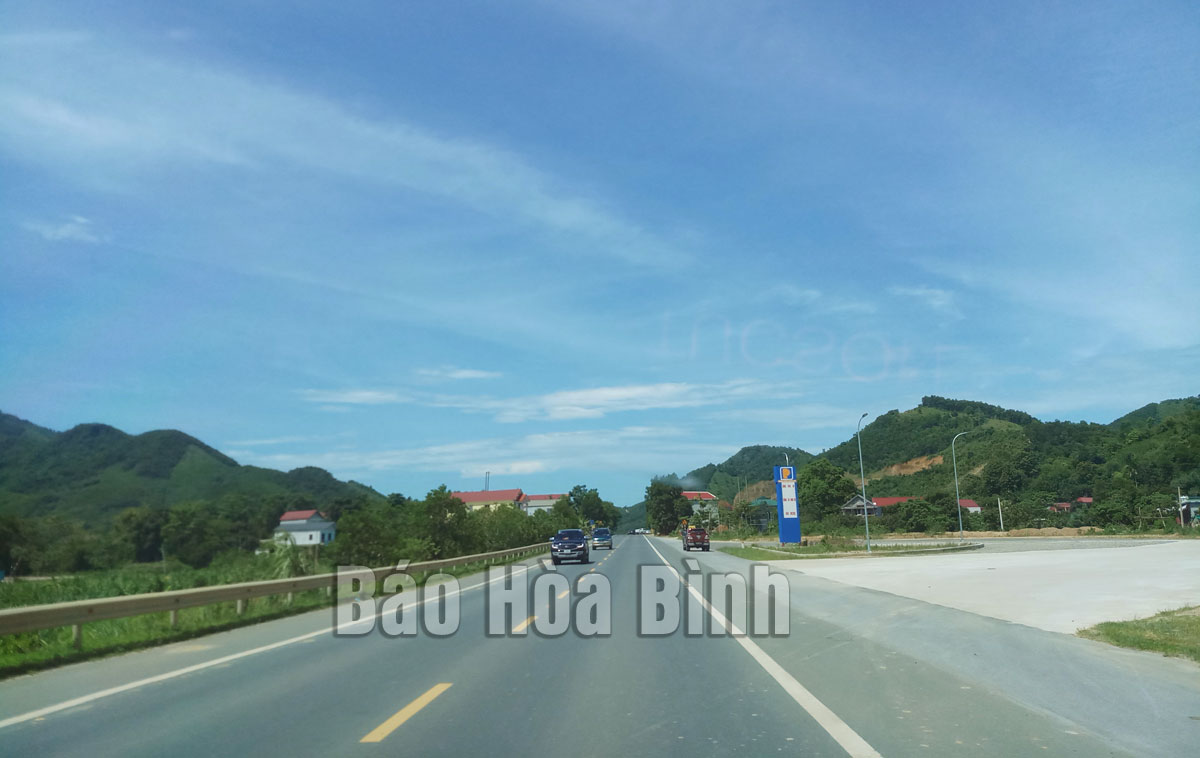 (HBO) – Focusing resources on transportation works with breakthroughs in socio-economic development, stepping up the construction of key transport works, and pooling central budgets and support are strategic breakthrough tasks set by the 17th provincial Party Congress for the 2020-2025 tenure.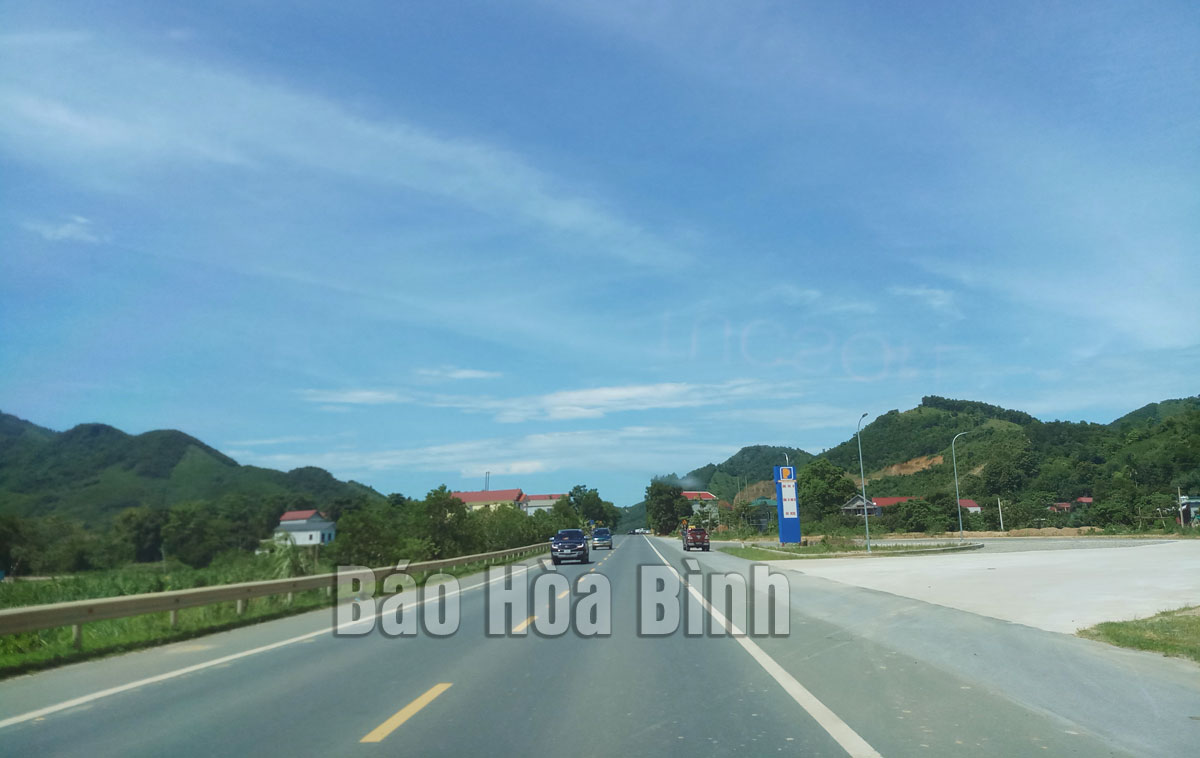 Hoa Lac – Hoa Binh expressway expansion is a regional connectivity project of significance, which is awaiting legal procedures for implementation
As one of the province's key projects for the 2020-2025 period to meet transportation demand in the northwest, Hoa Binh, Hanoi and regional localities, the Hoa Lac – Hoa Binh expressway has a length of nearly 23km, about 16km of which pass through Hoa Binh. Director of the provincial Transport Department Bui Duc Hau said together with Thang Long boulevard, the project will connect Hoa Binh city with Hanoi, helping improve transportation capacity and ensuring the flow of transport vehicles from northwestern provinces to Hanoi and vice versa, thus creating favourable conditions for socio-economic development in the northwest and Hoa Binh province in particular.
On the back of its special importance, the provincial Party Committee, People's Committee and People's Council are directing the implementation of legal procedures, financial plan and site clearance to launch the project.
At present, construction of Hoa Binh – Hanoi road and Son La expressway's Hoa Binh-Moc Chau section are underway, which are expected to ensure local development policy and increase coordination among localities, particularly Hanoi capital city. One of the breakthrough solutions is planning in tandem with building of inter-regional connectivity infrastructure, speeding up projects with far-reaching impacts that attract workers, increase their income and State budget revenue, especially in the two poorest districts of Kim Boi and Da Bac.
The provincial Party Committee and People's Committee directed measures to improve the efficiency of developing transport infrastructure in service of socio-economic development. The transport sector has focused on accelerating several important transport projects while gradually perfecting transport infrastructure network as planned. The province also suggested the Government and Transport Ministry embark on key transport projects such as Hoa Binh – Kim Boi road and provincial road 450. The provincial Transport Department proposed the Transport Ministry pool resources at home and abroad and urged economic sectors to invest in Hoa Binh – Moc Chau expressway, and Ho Chi Minh – Belt Road 5 Hanoi road. With planning and investment in strategic roads, the long-term vision is expected to make breakthroughs in local socio-economic development./.