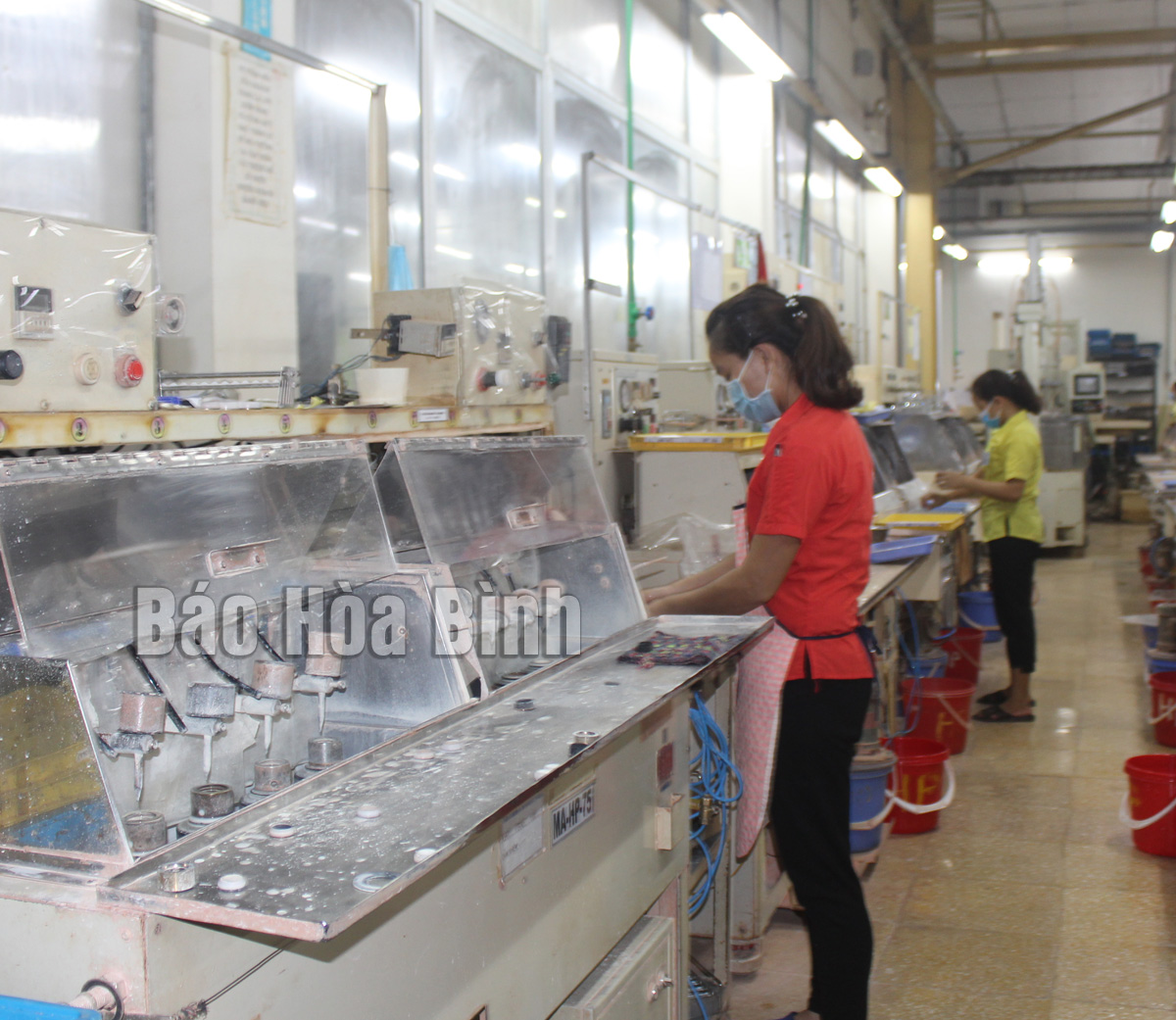 (HBO) – Industrial restructuring towards higher productivity, quality, effectiveness, and added value, along with saving natural resources and fuel to boost exports and further contribute to the province's budget while restructuring right in investment attraction, is Hoa Binh's orientation for industrial development, hoped to help with economic restructuring in tandem with growth model reform so that the local economy can reach the national average by 2025.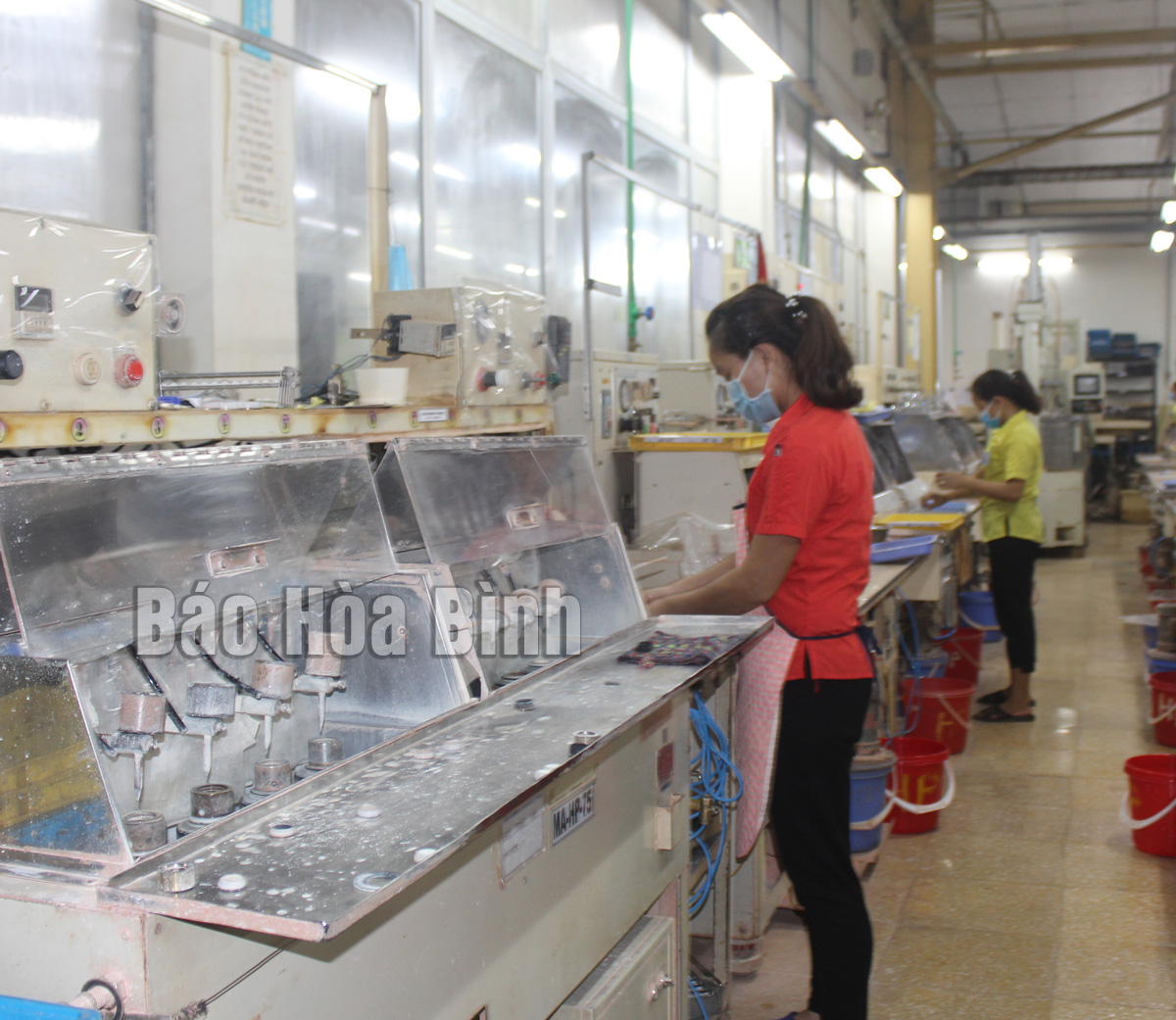 In 2022, the R Vietnam Technical Research Co. Ltd, located in the Da River Left Bank Industrial Park, plans to manufacture about 380 new products.
By the end of 2021, Hoa Binh province had nearly 450 investment projects in industry - construction, including 133 in industrial parks and clusters, 77 on mineral mining and processing, and 155 located outside the industrial parks and clusters.
The industrial production capacity has improved considerably in electronics, machinery, mechanics, apparel, mineral, animal feed manufacturing, along with agro-forestry processing. During 2016 - 2020, industrial production's added value grew by 10.5 percent annually and total value, by over 16 percent on average.
Last year, the industrial sector was severely affected by the complex COVID-19 situation. However, thanks to businesses and production facilities' efforts by as well as authorities' actions to remove bottlenecks, Hoa Binh recorded encouraging results, including industrial production value up 2.3 percent year on year to 41.26 trillion VND (1.8 billion USD).
In particular, processing - manufacturing accounted for the majority of the industrial sector, more than 68 percent of production value and nearly 40 percent of the sector's added value. This indicated a decline in the mining industry and an increase in processing activities.
Pham Tien Dung, Director of the provincial Department of Industry and Trade, said the industrial structure has seen expanded processing - manufacturing, and contracted electricity - water production and distribution as well as mineral exploitation. The growth in processing - manufacturing has given a boost to other industries, helping the local economy develop at a faster pace and be restructured towards industrialisation.
To help drive economic growth, the provincial Party Committee and People's Committee demanded focus be placed on processing - manufacturing, supporting, electronics, garment, and agro-forestry processing industries.
In particular, the steering board for the projects to carry out the resolution of the 17th provincial Party Congress recently issued a plan on implementing the provincial Party Committee's Project No. 07-DA/TU on industrial development during 2021 - 2025. Accordingly, the plan implementation will need over 52.97 trillion VND, which will be funded by the provincial budget and businesses.