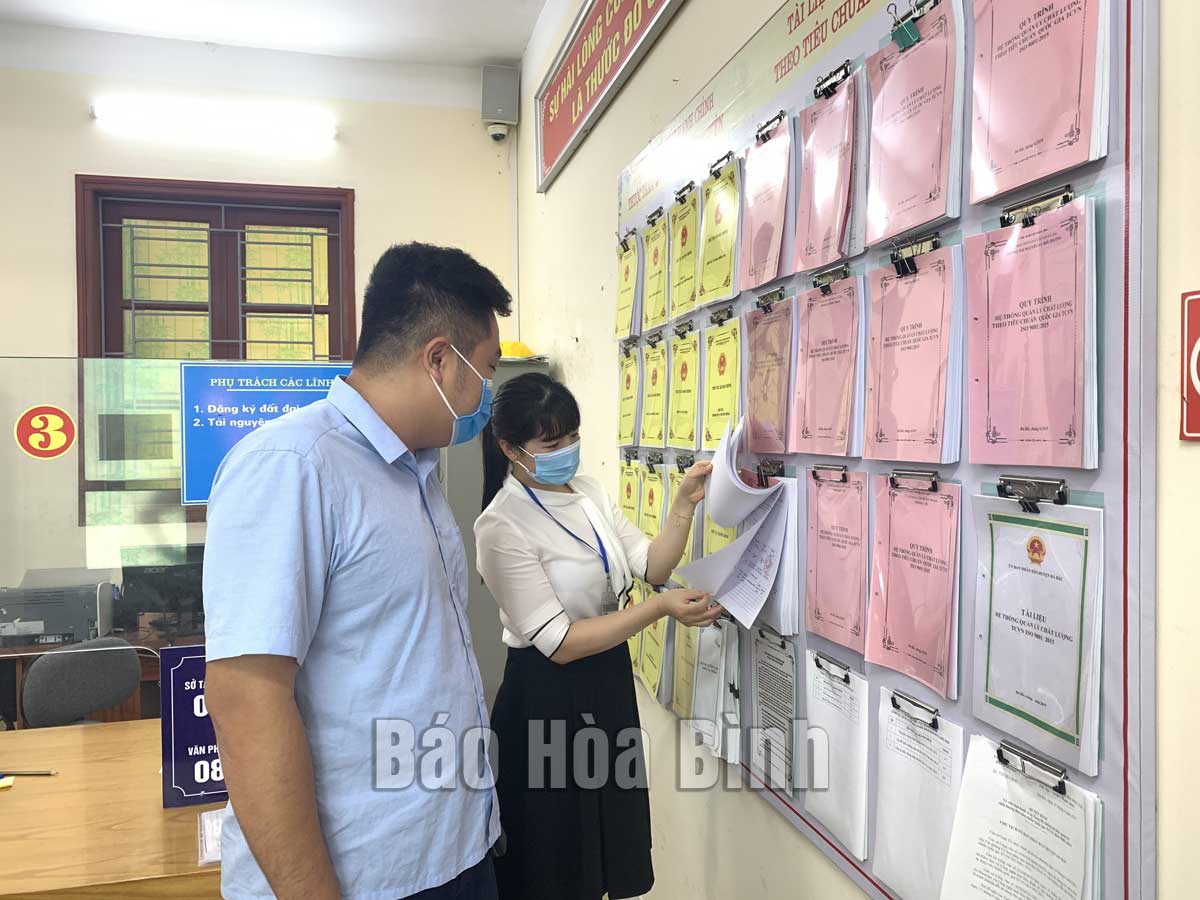 (HBO) - Authorities in Da Bac district have stepped up efforts to accelerate administrative reform, particularly procedures, with single-window and inter-agency single-window mechanisms set up to accept dossiers and return results and robust achievements sought in the implementation of Level 3 and 4 public services.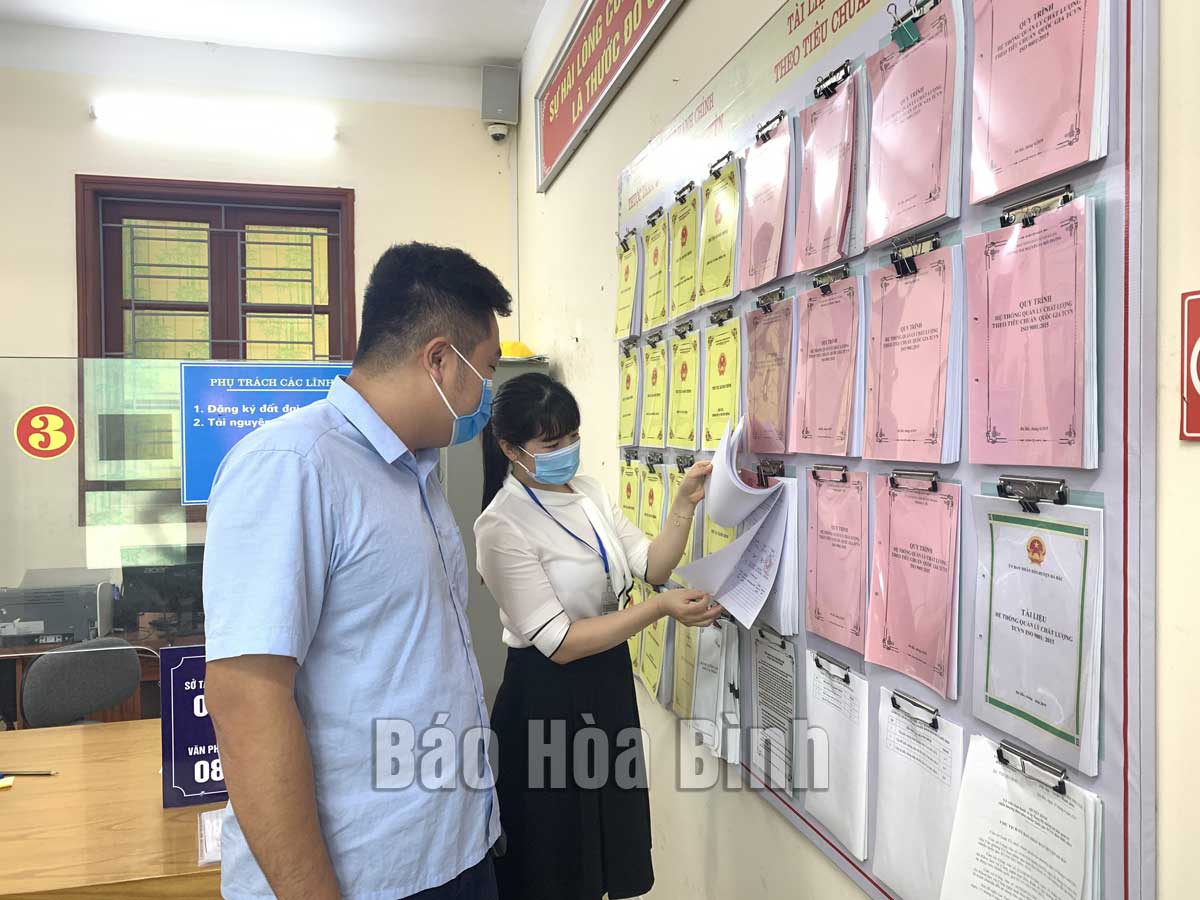 Local residents study administrative procedures published at the district's single-window.
Although administrative reform is not compulsory for a commune to be recognised as a new-style rural area, the Cao Son new-style rural commune has sharpened its focus on developing human resources and facilities to serve administrative reform. The commune sees simpler administrative procedures as important in facilitating coordination between local authorities and local people and businesses.
With the determination of the Commune Party Committee and Commune People's Committee, a modern unit receiving dossiers and returning results was put into operation and has operated effectively.
"Previously, it took a great deal of time to complete administrative procedures," said Trieu Van Hanh from Bai commune. "Everything has changed in recent years, however, and I receive support from officers and don't have to wait so long for the results."
Da Bac district posted a score of 91.72 out of 100 points in the administrative reform index last year, ranking it fourth in the province. A wide range of measures have been carried out in a uniform fashion to further improve the quality of the local administrative reform, to better serve local people and businesses.
The single-window mechanism has been implemented in all communes and towns in the district. In the first quarter of this year, it received 132 administrative dossiers, 48 of which were handled within the timeframe.
Da Bac has paid due regard to modernising its administration, with e-documents and e-signatures being used at all local State agencies.
According to Luong Van Thi, Chairman of the District People's Committee, Da Bac will continue its efforts to ramp up administrative reform, with focus given to developing Level 3 and 4 public services, building e-government, and effectively carrying out the single-window mechanism, contributing to enhancing its competitive edge and promoting sustainable development to ensure the legitimate rights of local people and businesses.