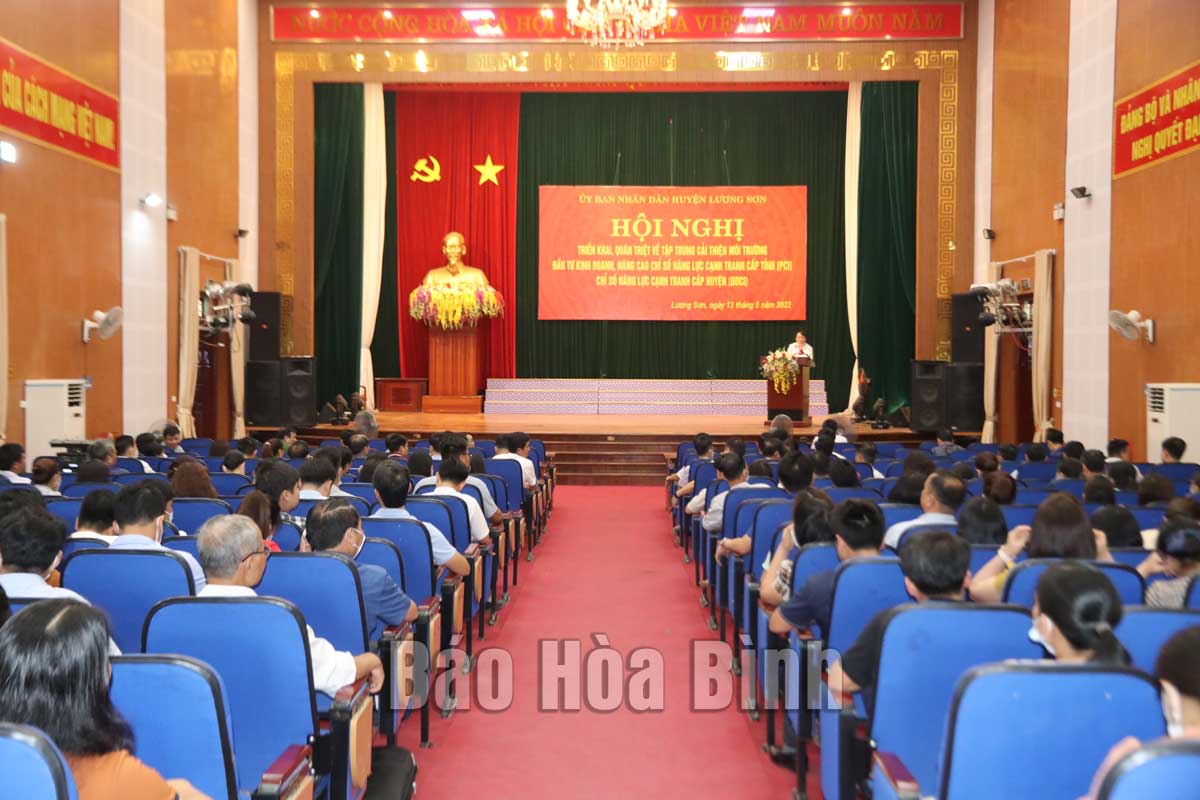 (HBO) – The People's Committee of Luong Son district held a meeting on May 13 to discuss measures to improve its investment and business environment and increase the provincial competitiveness index (PCI) and district and department competitiveness index (DDCI). The event was chaired by Nguyen Van Danh, Chairman of the district People's Committee.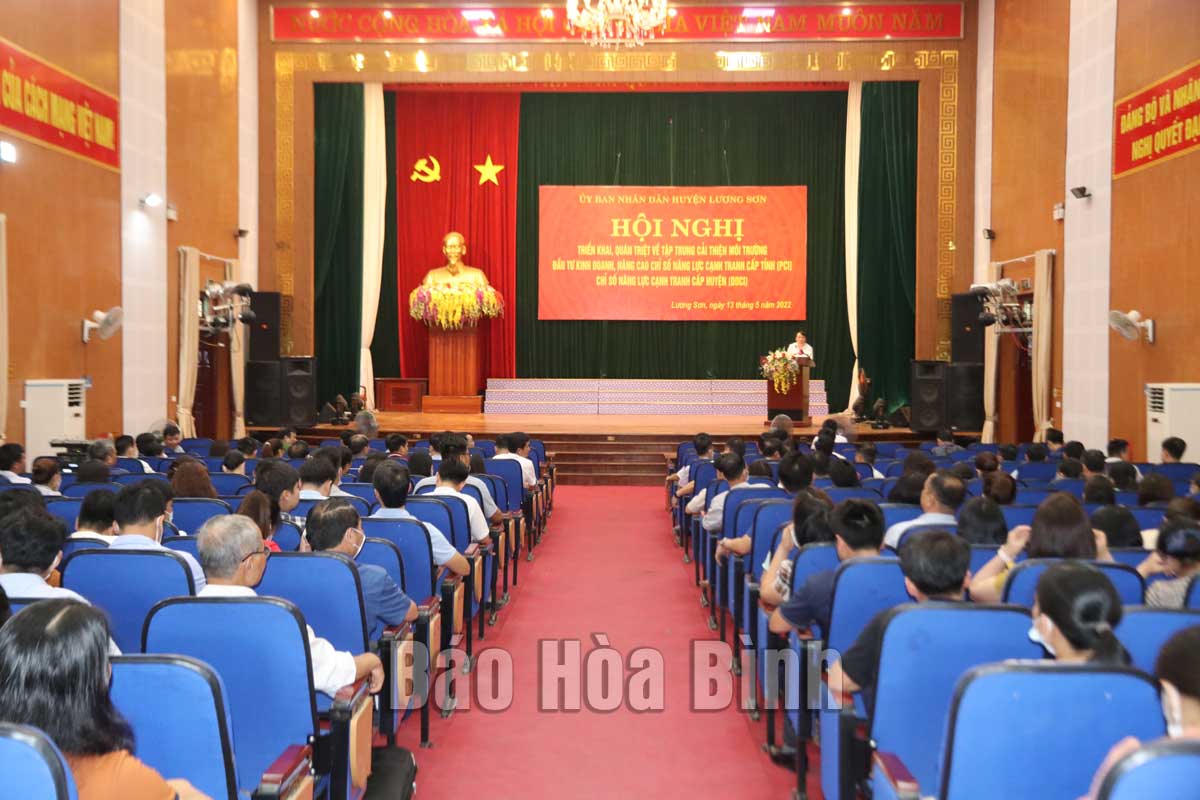 An overview of the event.
According to a report delivered at the event, in 2021, Hoa Binh recorded a low PCI at 57.16 points, 5.64 points lower than that in 2020, ranking 62rd among localities nationwide, dropping 18 positions from 2020.
Meanwhile, Luong Son ranked seventh out of 10 districts and city in Hoa Binh with 71.59 points. Particularly, the district showed higher performance in three component indices compared to the average result of the province – the market participation cost; cost for administrative procedure and law implementation, and business support.
At the event, participants discussed shortcomings and factors affecting the district's performance in DDCI in 2021.
Concluding the event, Chairman of the district People's Committee Nguyen Van Danh asked local officials and Party members to promote the achievements and seek ways to deal with current problems, while improving their sense of responsibility and working coordination in all fields. They were requested to sign a commitment to fulfilling their assigned tasks.
At the same time, the district should focus more on personnel training to provide officials for one-stop-shop agencies, while making socio-economic development information transparent, strengthening the application of information technology in administrative procedure processing, he stressed./.