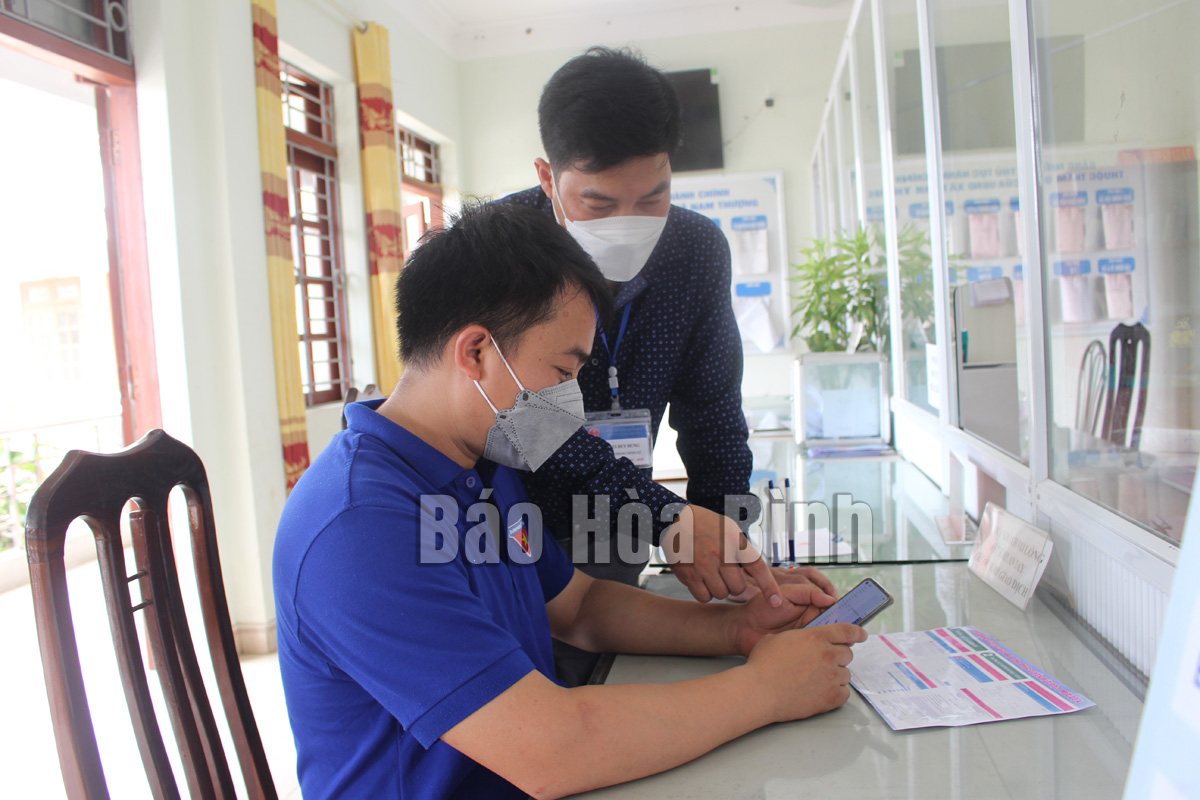 (HBO) - In 2021, Nam Thuong commune of Kim Boi district is one of the two localities chosen to carry out digital transformation at the communal level on a trial basis. The pilot implementation has led to initial attainments, gradually creating a smart commune model and benefiting local residents.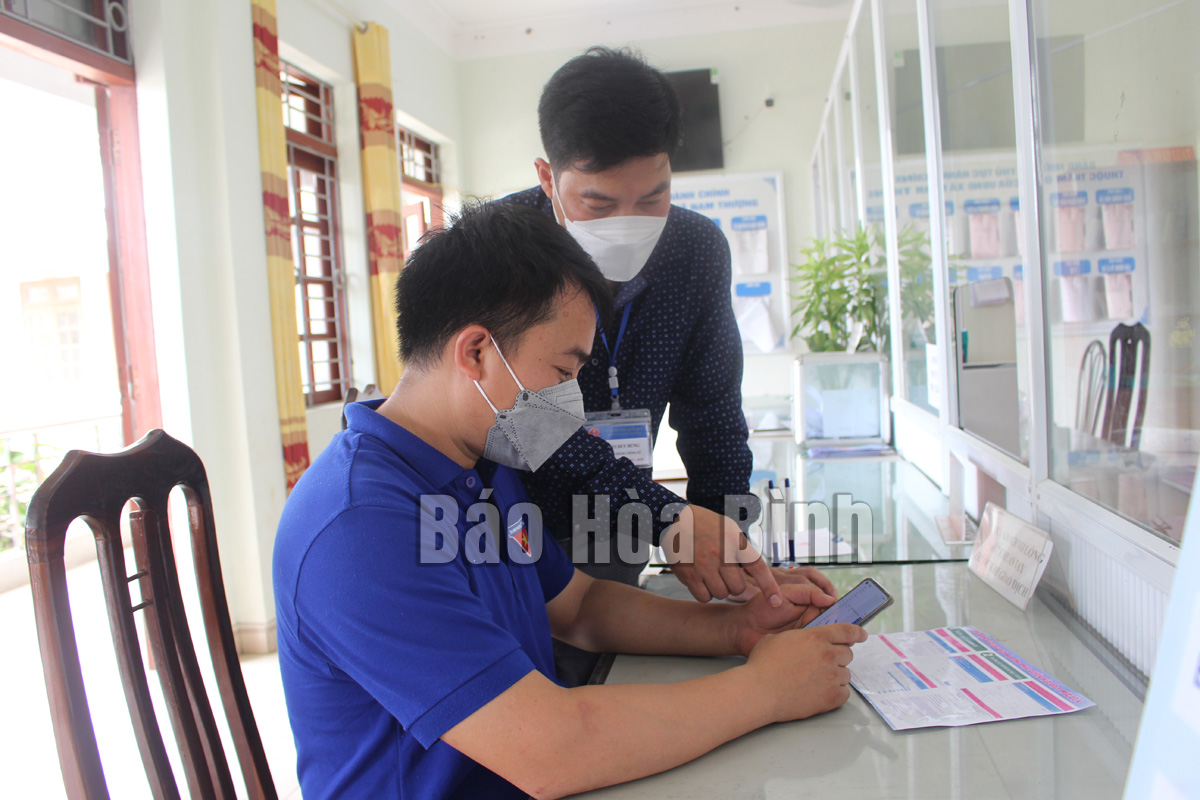 A civil servant at the single-window division of Nam Thuong commune (Kim Boi district) instructs a citizen to use online public services at Level 3 and 4.
Bui Van Toan, Vice Chairman of the communal People's Committee, said Nam Thuong has piloted the digital transformation model since September 2021. The committee quickly set up a 15-member steering board for e-administration building so as to carry out the task on the three pillars of building a digital administration, digital economy, and digital society.
So far, Nam Thuong has obtained some significant outcomes, especially the improved awareness of digital transformation among local officials, Party members, and people, he noted.
As a result of the pilot digital transformation, local internet and IT infrastructure has been improved. The commune has upgraded the local area network (LAN), installed devices for keeping safety and security for the network, and built the commune's portal.
The application for digital administration building has been utilised effectively. All communal officials have used digital signatures, 100 percent of documents been handled via the internet, and 100 percent of the approved documents sent via the e-office software system.
Data show that in the first quarter of 2022, all administrative procedures were received via the single-window software, while the percentage of dossiers using Level-3 and -4 online public services also reached 100 percent.
Besides, efforts have also been made to develop a digital economy, helping improve local residents' income. Thanks to support from Viettel Post, wax gourd, cucumber, and snake gourd produced by the Bai Xe agricultural service and clean vegetable production cooperative in Nam Bai hamlet have been sold on e-commerce platform Voso.vn. Some cooperation models in honeydew melon hi-tech farming have also taken shape and generated high profits.
To develop a digital society, the communal administration has kept connected with local residents via the radio system, texting, and Zalo messages, which has proved useful for strengthening people's trust in the administration. It has also paid attention to digital transformation in health care and education.
Toan noted that although certain achievements have been recorded, Nam Thuong is still facing some difficulties in digital transformation.
To successfully perform the tasks, it hopes to receive more assistance from authorities and sectors. In addition, each cadre, civil servant, and people should stay dynamic and creative in IT application while communications be increased to encourage people seek relevant information on the commune's portal at xanamthuong.hoabinh.gov.vn, he added./.