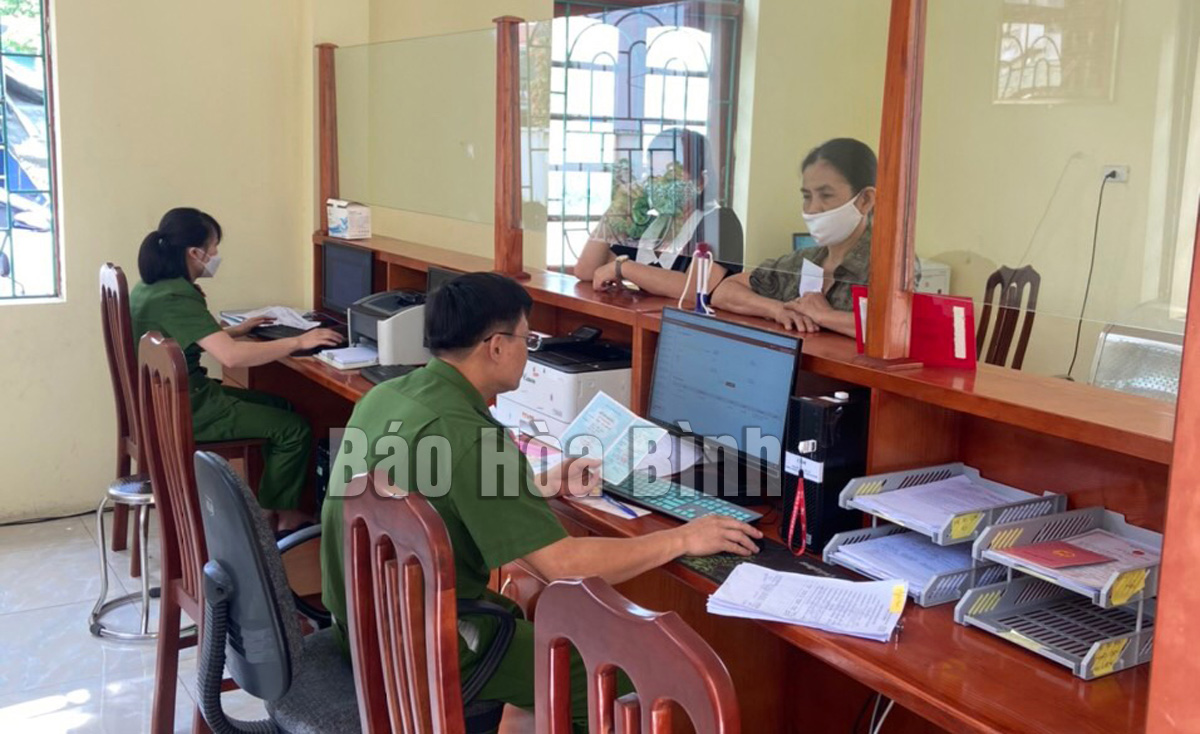 (HBO) – After finishing their work at office, Lieutenant Bui Van Hoang, Captain Hoang Van Hiep and Captain Nguyen Anh Thu from the police office of Tan Hoa ward, Hoa Binh city joined local working groups to instruct and support local residents to create their accounts, register and log in on the national online public service portal to get their administrative requests processed in an easy and convenient manner.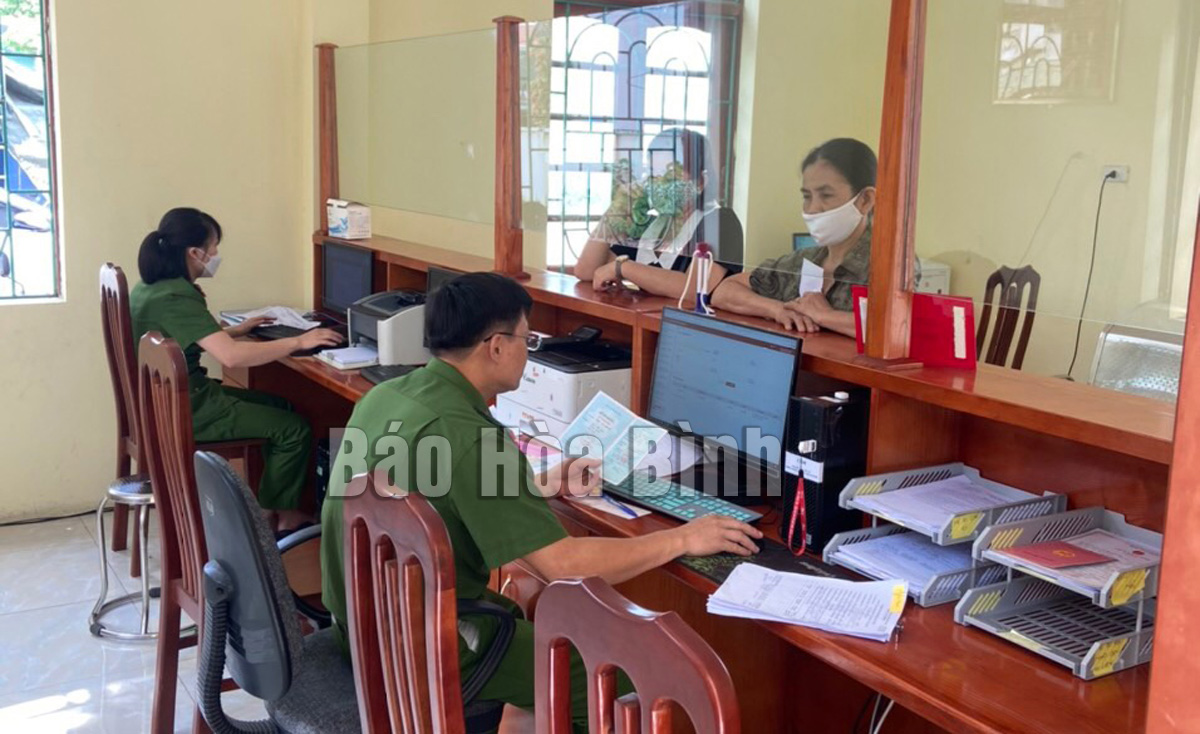 Police of Tan Hoa ward, Hoa Binh city instruct and support local residents to open accounts in the national public service portal for processing administrative requests online.
Receiving guidance by Captain Nguyen Anh Thu and members of the working group to create an account on the online public service portal at https://dichvucong.dancuquocgia.gov.vn, Nguyen Thu Hao, a local, said that she has successfully processed their residence registration with her smartphone right from home.
like Hao, Nguyen Dinh Cong, a resident of Zone 1 of Tan Hoa has got his ID card number verified without having to come to the police office.
According to Major Nguyen Trung Thanh, head of the ward's police office, as part of efforts to provide 100 percent of online public services to local residents, the office has sent officers to all localities to help locals access online public services, while upgrading its technology infrastructure to serve the work.
At the same time, the office has optimised the support from local Party cells and authorities in the work, he said.
Since March, the ward police office has received 38 requests on permanent residence registration through the online public service portal. It has responded to 33 requests and is processing the remaining. Meanwhile, it has received information on the stay of 37 visitors, and issued online identification to 2,258 locals.
Meanwhile, the office has guided 1,425 citizens to download the VNID app to their smartphones to serve transactions in the online portal services. So far, 425 citizens have successfully created their accounts, making the ward a locality with highest number of residents having accounts on the national online public service portal./.