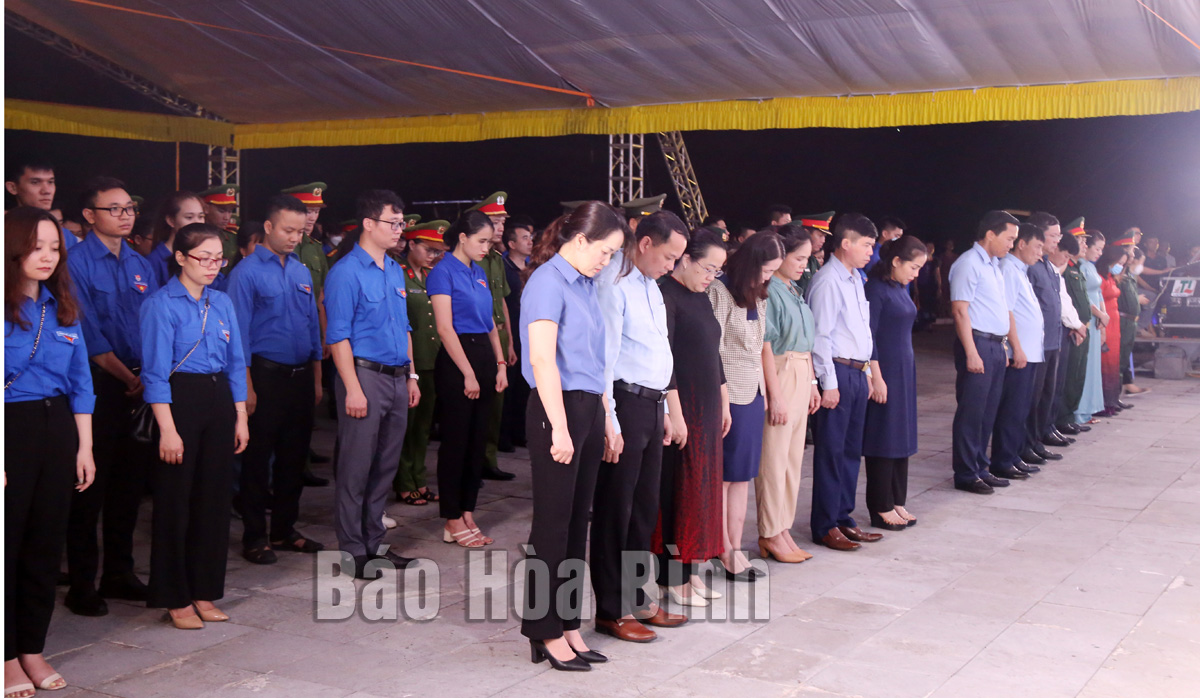 (HBO) – The Ho Chi Minh Communist Youth Union (HCYU) committees of Hoa Binh province and Hoa Binh city jointly held a ceremony on July 24 night to offer incense to fallen soldiers at the cemetery for martyrs who died during the Hoa Binh Campaign, on the occasion of the 75th War Invalids and Martyrs Day (July 27).
The event was attended by Vo Ngoc Kien, Vice Chairman of the provincial People's Council, as well as representatives from provincial departments and agencies and more than 500 local HCYU members.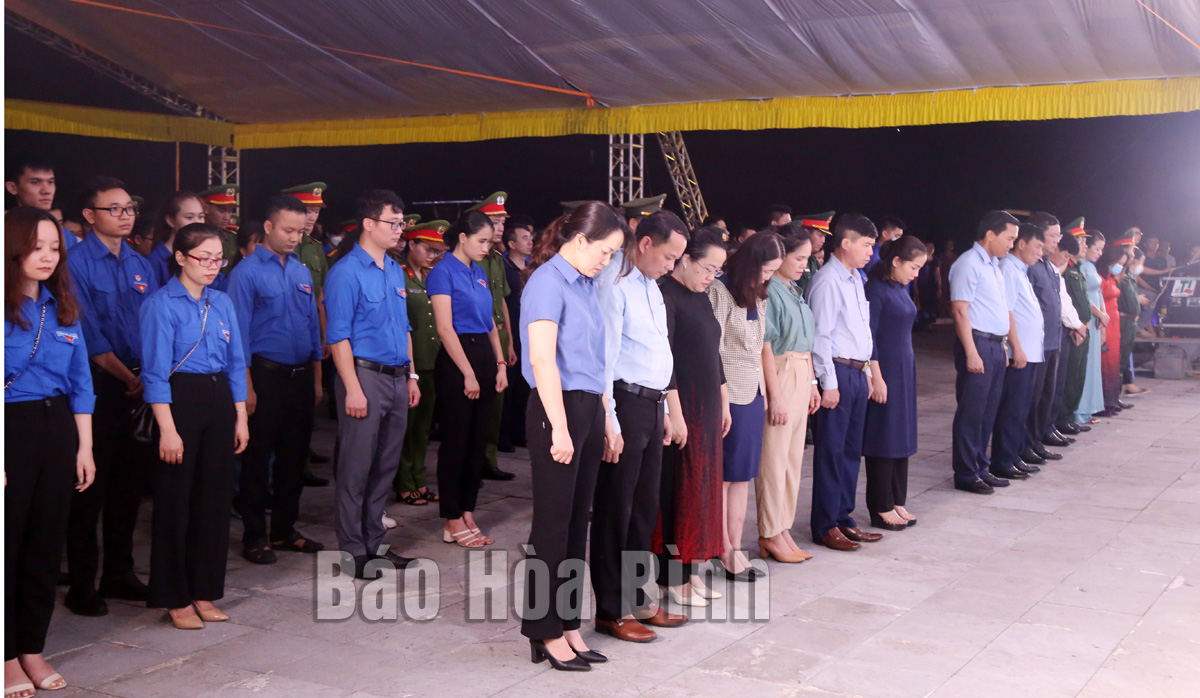 Delegates spend a minute of silence to commemorate martyrs.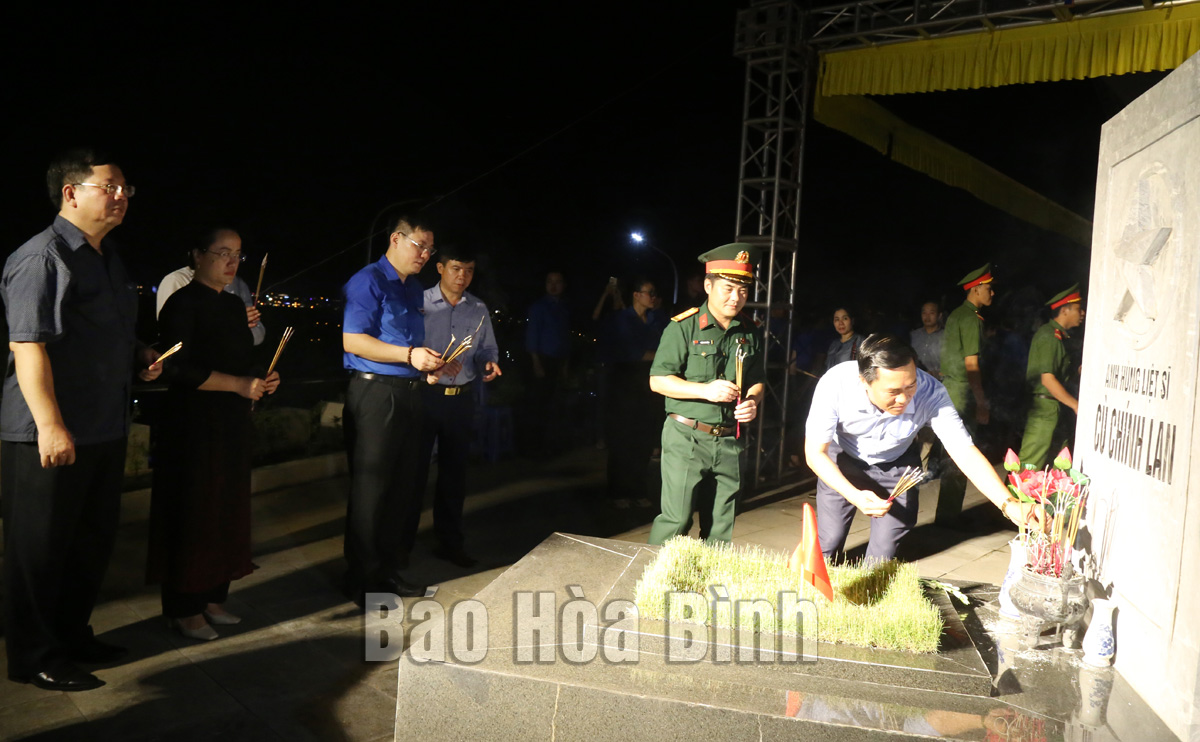 Vo Ngoc Kien, Vice Chairman of the provincial People's Council and leaders of local departments and sectors offer incense to martyrs.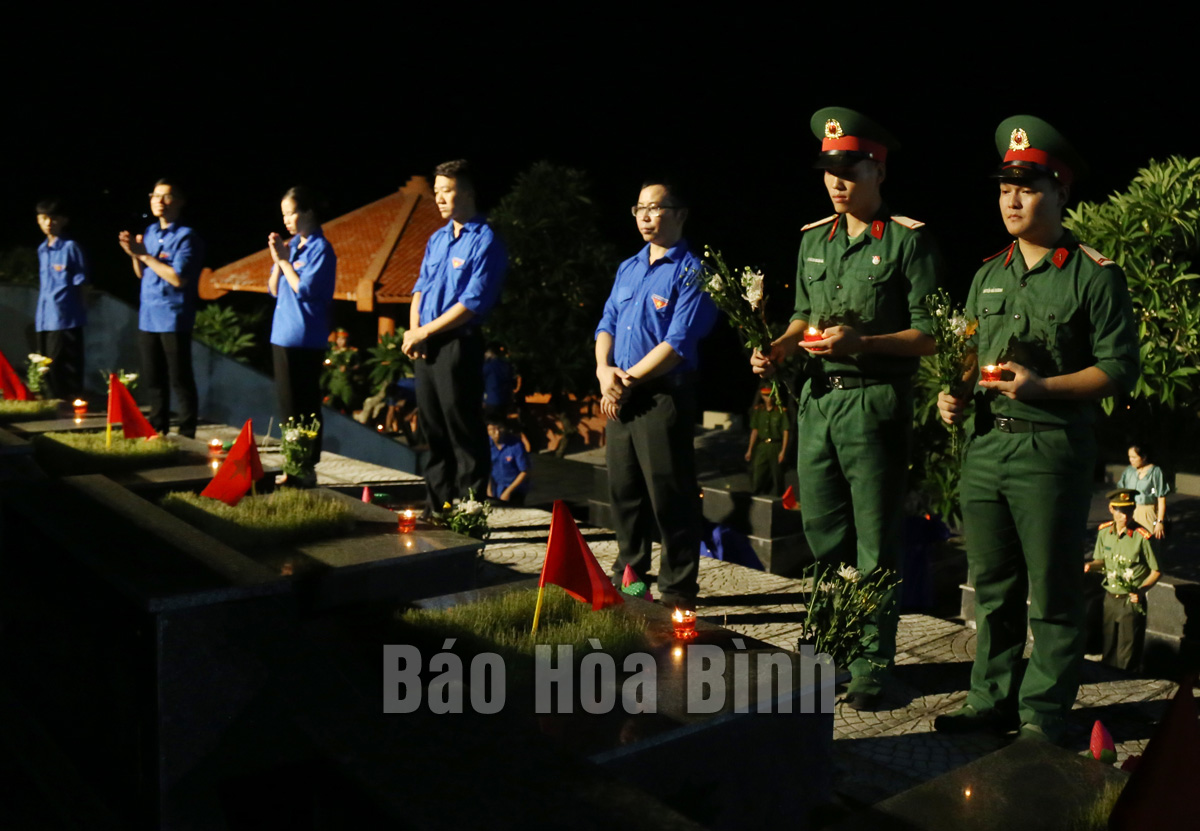 Youth Union members light candles and offer flowers in tribute to martyrs.
Hoa Binh is home to more than 30,000 people who rendered services to the nation, including 245 Heroic Vietnamese Mothers, and more than 3,000 war invalids.
At the cemetery, where 306 martyrs were resting, the delegates offered flowers and incense in tribute to the martyrs and expressed gratitude to the heroes who sacrificed their lives for the national liberation and protection.
On the occasion, with the motto of "when you drink water, think of the source," local young people and organisations, departments, sectors and businesses have held a number of activities to care for policy beneficiaries, including the building and upgrade of 120 houses for national contributors, presenting gifts to families of war invalids, martyrs, and Heroic Vietnamese Mothers. Local youngsters also donated hundreds of working days to smarten up local war martyr cemeteries and tend martyrs' graves.
After the ceremony, delegates lit candles and offered flowers to each martyr's grave./.