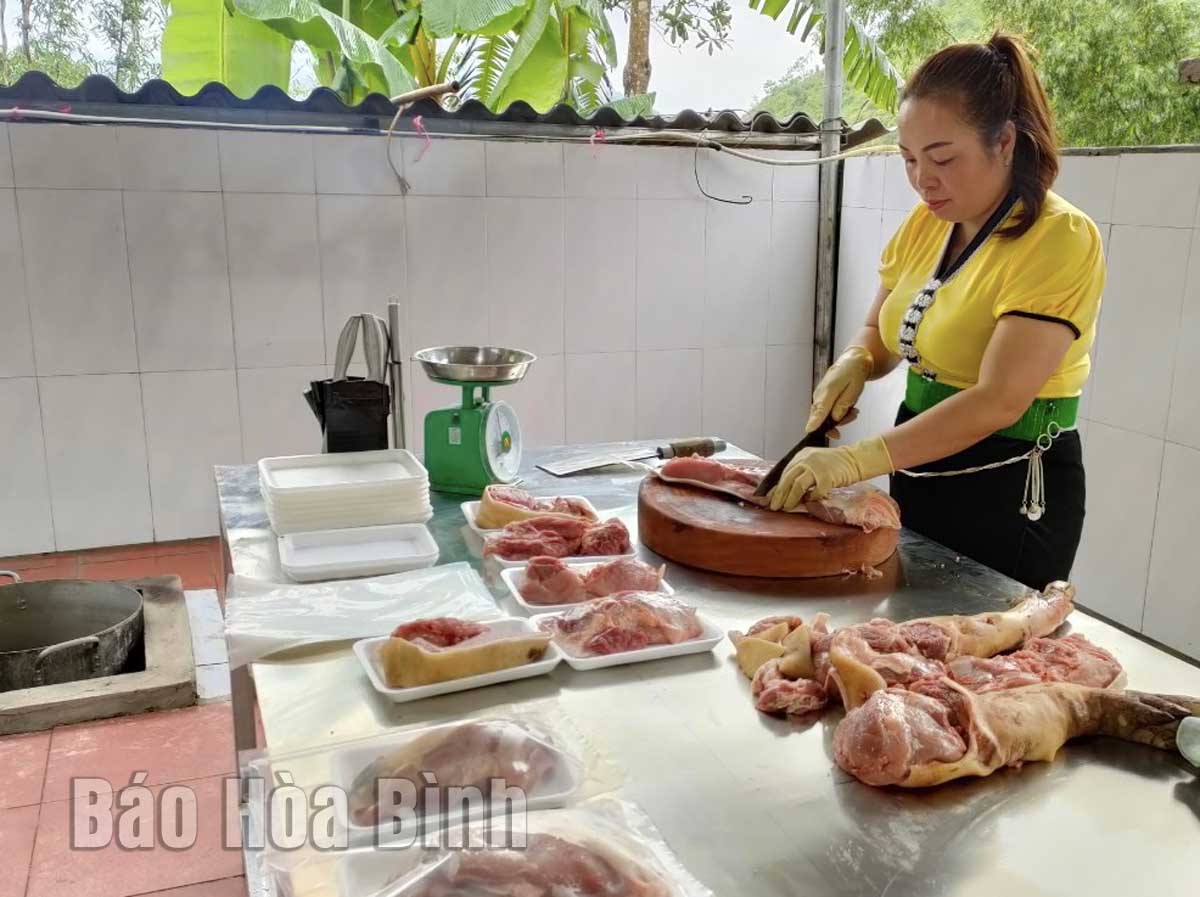 (HBO) – Tan Minh pork produced by Tam Cuong Tan Minh cooperative has been classified as a three-star product by Da Bac district's OCOP (One Commune, One Product) assessment council. Currently, the cooperative is working to complete dossiers and improve product quality to prepare for the upcoming OCOP product classification at the provincial level in 2022.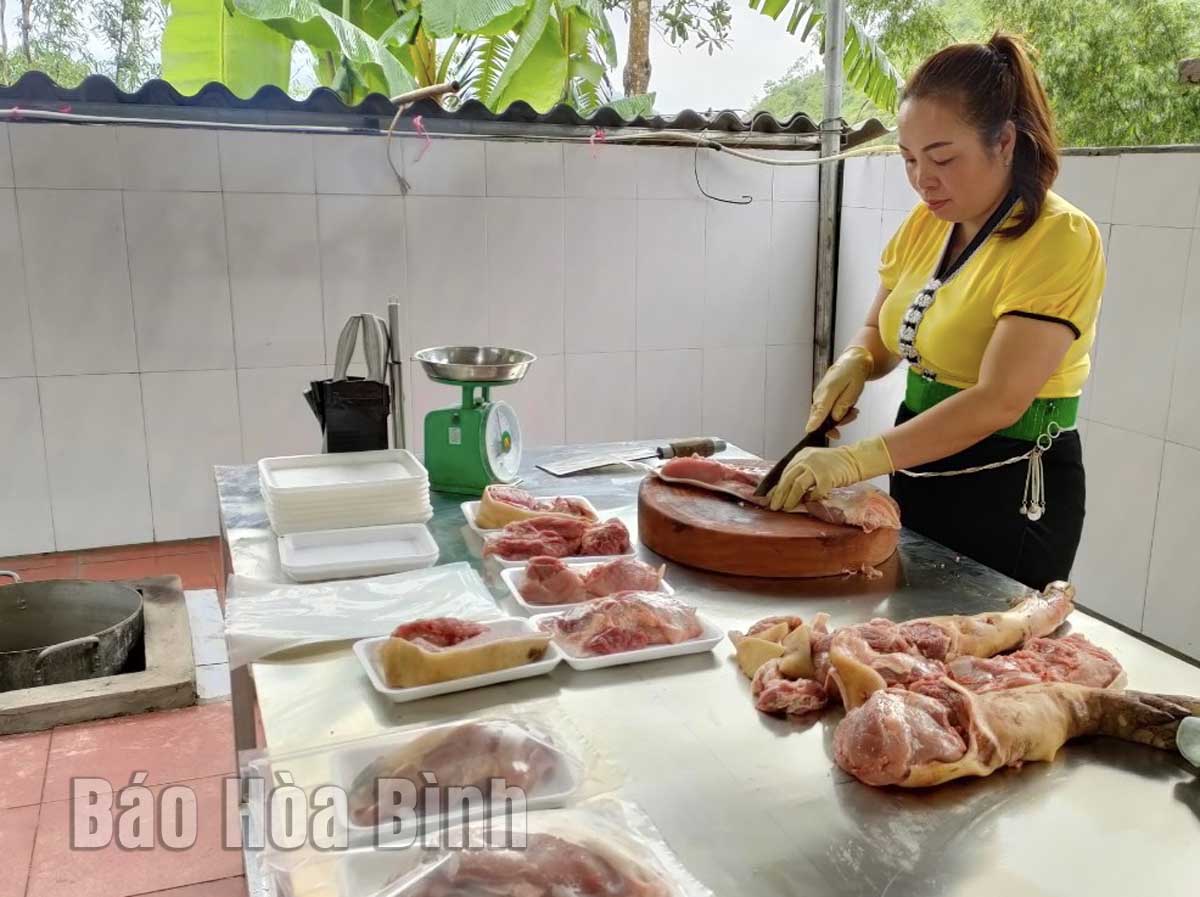 Tan Minh indigenous pork products by Tam Cuong Tan Minh cooperative in Da Bac district's Tan Minh commune are vacuum sealed to ensure food safety.
Tan Minh commune is home to many ethnic minority groups, including Tay, Muong and Dao, with a unique culinary culture. The locality's indigenous pork is used in many dishes that are popular to local residents and tourists.
Ha Thi Tam, a local resident in Enh hamlet who has 17-year experience in catering service, said that Tan Minh pork has special delicious taste. Recognising the high demand for the product, her family has expanded the selling channels to social networks like Zalo and Facebook, while forming the Tam Cuong Tan Minh cooperative in August 2022 with 17 members to develop the product.
Tam, who is also chairwoman and director of the cooperative, said that what make Tan Minh pork different is the breeding technique of pigs and the precious genetic source of local pigs. Tan Minh pigs are raised in almost a year. Their main food is bananas mixed with corn, and cooked cassava. Therefore, native pork has a fragrant, greasy but not fatty taste due to its characteristic fat.
Currently, the cooperative is raising 200 pigs. It has also coordinated with local farmers to ensure the supply of the product.
In order to meet requirements of the OCOP programme, the cooperative has invested in a spacious slaughterhouse system with preservation equipment and vacuum machines to ensure that pork is always fresh, while ensuring the traceability of the product. On average, each month, the cooperative sells about 500kgs of pork at a retail price of 150,000 VND per kilo.
According to Tam, the cooperative is seeking the provincial OCOP status for the product, which is expected to help expand its market and sales. The cooperative hopes to foster collaboration with other black-skin pig raising cooperatives in the province to form a production chain, ensuring the supply of the product to all cities and provinces across the country, Tam added./.