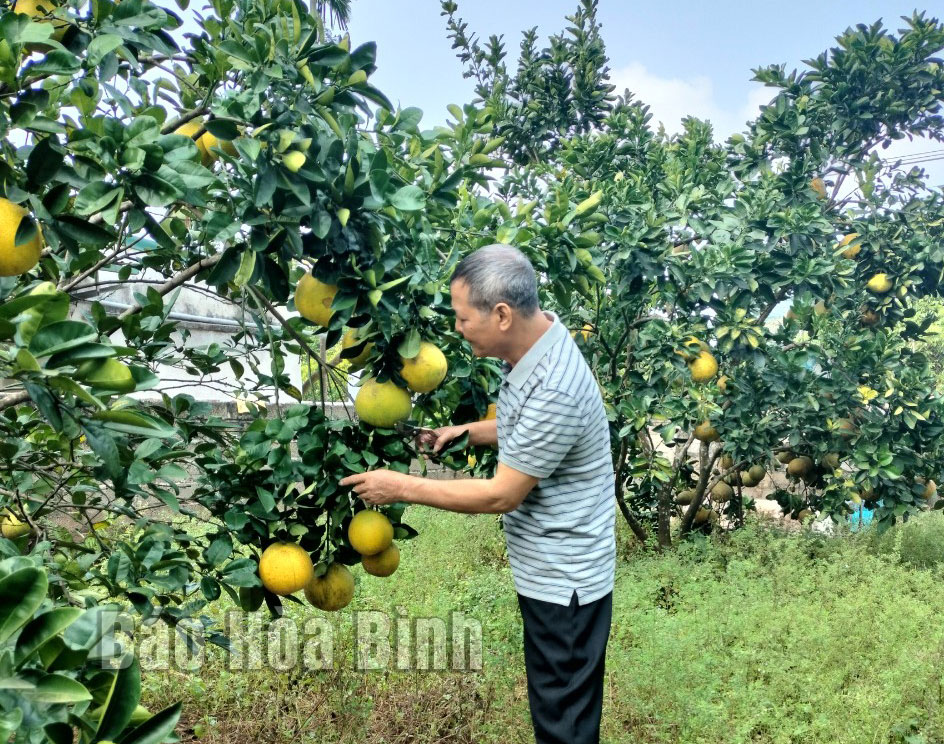 (HBO) – On these days, grapefruit growers throughout the Muong Bi region begin entering a new harvest season. Thanks to the active application of scientific and technological advances, proper care and favourable weather, the quality of grapefruit is increasingly improved. This year, local growers have taken advantage of social networks and online sales methods to actively find markets, with hope for a good harvest and stable prices.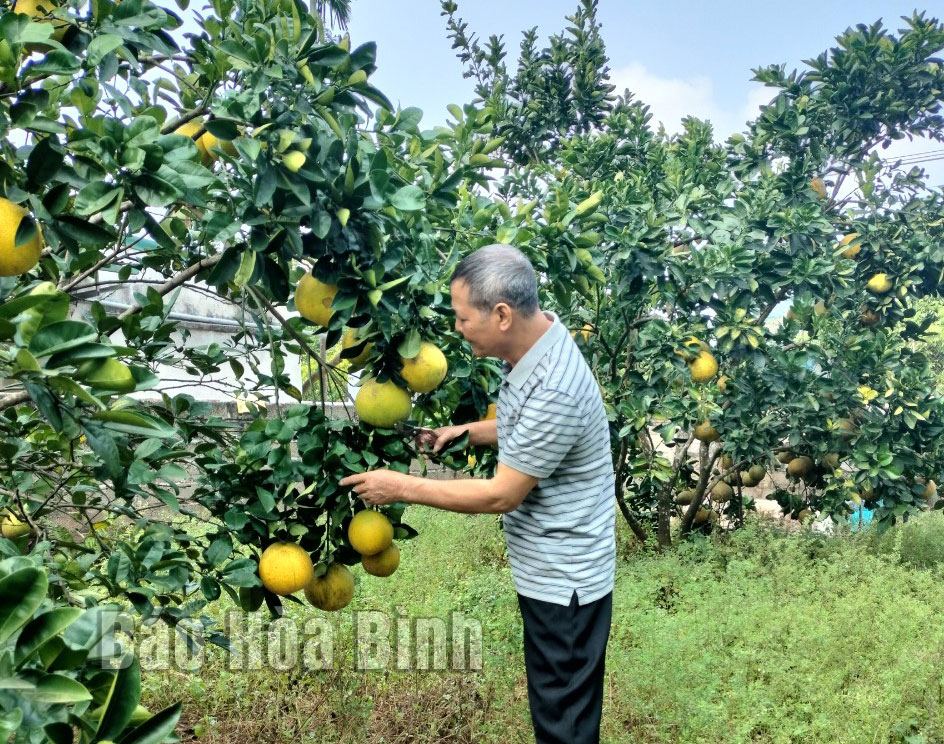 Farmer in Dong Lai commune (Tan Lac) harvests red-flesh grapefruit at the beginning of the season.
As the harvest season comes, the Tan Dong organic grapefruit growing and service cooperative promote its role in connecting, finding markets, and ensuring product sales for its members.
Tran Hong Nang, director of the cooperative said after the COVID-19 pandemic, cooperative members have been more proactive and responsive in coordinating and uniting to find markets and make most of online sales channels on zalo and facebook social network platforms, and e-commerce trading platforms to reach more potential customers. They have also been equipped with knowledge and legal regulations on the production and business of safe agricultural products and food; and guided with experience on production and business models and processes and linkages to produce and consume safe agricultural products and food.
Grapefruits of cooperative members are all grown in accordance with VietGAP standards, he said, adding that the fruit is also a provincial 3-star OCOP (one commune-one product) product, with a traceability stamp and contained in a box printed with full information, the address of the place of production. Therefore, this fruit is chosen by many customers, traders and clean agricultural product shops in big cities such as Hanoi and Ho Chi Minh City, when the harvest season comes.
Tan Lac district currently has over 1,500 hectares of citrus trees, including over 1,100 hectares of grapefruits of all kinds grown in most communes and towns. Bui Van Hien, head of district Department of Agriculture and Rural Development, said that over the years, grapefruit trees have affirmed their value, contributing to the socio-economic development of the district. The district has many areas certified with VietGAP. To enhance the value and preserve the local grapefruit brand, the district continues to effectively implement brand management, maintain the supply of traceability stamps, use packaging for units and cooperatives that meet standards./.