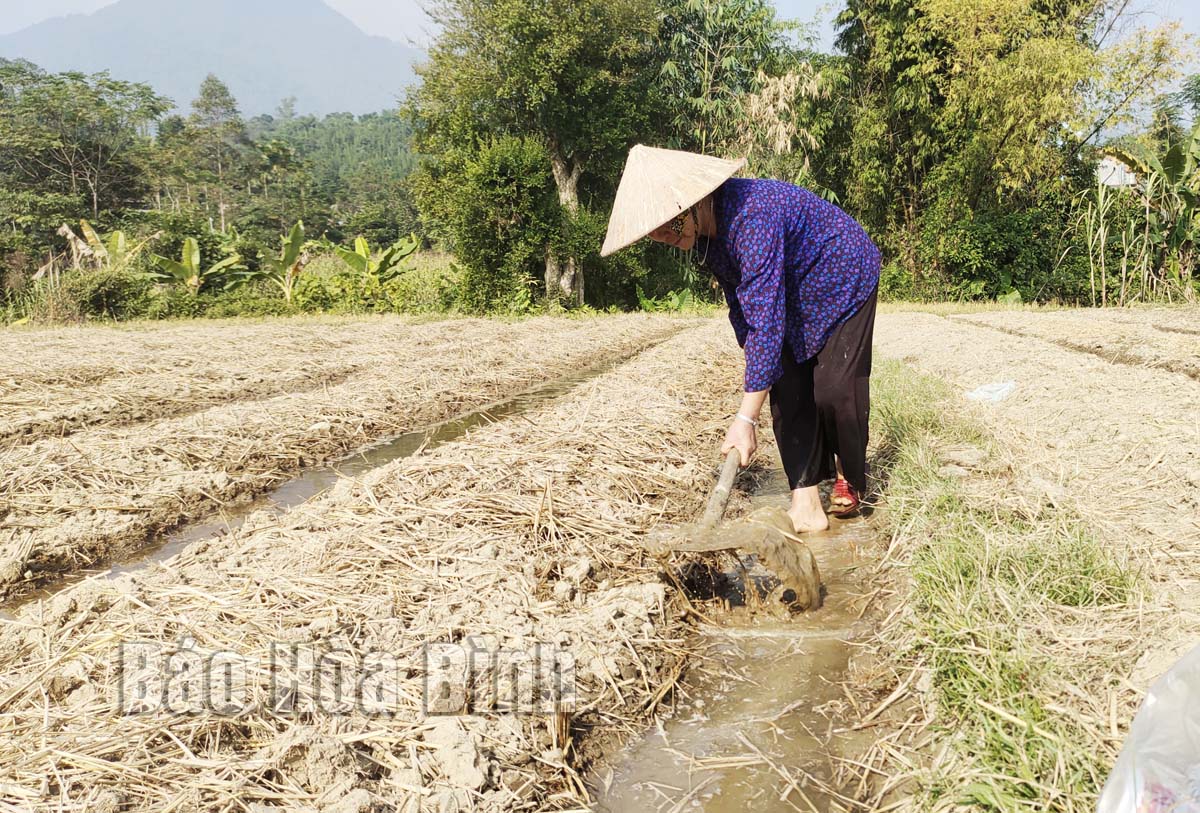 (HBO) - Right after harvesting the summer and autumn crop, the people in Tu Ly commune (Da Bac) started working on the soil, planting vegetables and winter crops.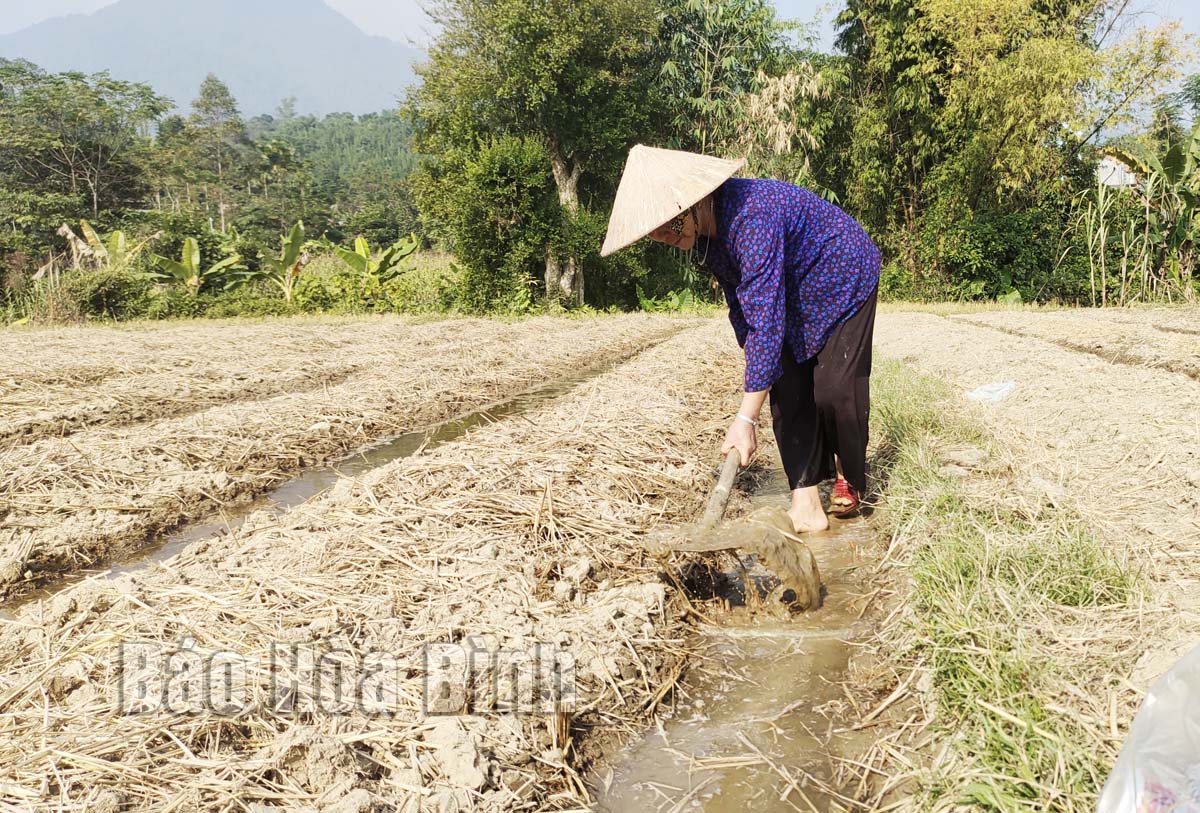 The people in Tinh village, Tu Ly commune (Da Bac) are watering the newly planted potato fields.
There are 130 households in Tinh village, of which about 30 households maintain the winter crop production with a total area of about 3 hectares. At this time, in Tinh village, there are many rice growing areas that have been tilled and planted with potatoes, corn and vegetables. Taking us to the production area, the head of Tinh village, Mr. Xa Ky Dong says: The village's field is sandy soil, so it is convenient for people to produce the winter crops. In addition, the production area is near the streams and there is a convenient ditch system, so the farmers can actively regulate water for irrigation.
Mr. Xa Ky Dong's family is one of the households that maintain year-round vegetable cultivation with an area of 2,000 m2. From this area, each day his family earns about 600 thousand VND; the annual revenue is over 200 million. In addition to growing vegetables, this winter, Mr. Dong's family has grown more than 2,000 m2 of corn and more than 2,000 m2 of potatoes this winter crop. According to Mr. Dong, the family has planted more than 1,000 m2 of potatoes, harvested 600 kg of tubers. With the selling price of 15 thousand VND/kg, the area of potatoes has given his family 9 million VND. Mr. Dong says, with the same area, if rice is grown, the value is much lower, and the care is harder.
Not only growing vegetables and winter crops on rice land, some households in Tinh hamlet also actively produce on garden land. For íntance, Mr. Dinh Cong Tuyen's family, has been growing vegetables for many years and it has brought a stable source of income. With a garden area of over 3,000 m2, Mr. Tuyen grows vegetables and beans. In order to actively produce for this year's winter crop, right from August, his family has sown seeds, so the beans have been harvested for a long time. From growing vegetables and beans, Mr. Tuyen's family earns about 500,000 VND per day. Mr. Tuyen says: Currently, the main output is sold to wholesale markets in the district's center. For two years now, the family has installed an automatic watering system, so we do not have to take much care of it and it gives high economic efficiency.
It can be seen that the focus on winter production has brought a significant source of income for some households in Tinh hamlet, Tu Ly commune. Mr. Nguyen Van Dien, the Vice Chairman of the Communal People's Committee says: In the whole commune there is an area of over 200 hectares of rice land, of which about 50% of the area can be used for the winter crop production. However, due to the factors of the crop time, the stage of product consumption is not favorable, especially in the 2 years affected by Covid-19 epidemics, the winter crop production area in the whole commune ranges from 8 to 12 hectares. In this crop, in addition to the areas that have been sown, the people in some hamlets have been working on the land to grow potatoes, vegetables and beans. The products from winter crop production not only help the households with more income, but it is also an important source of food in the cold season for livestock and poultry.