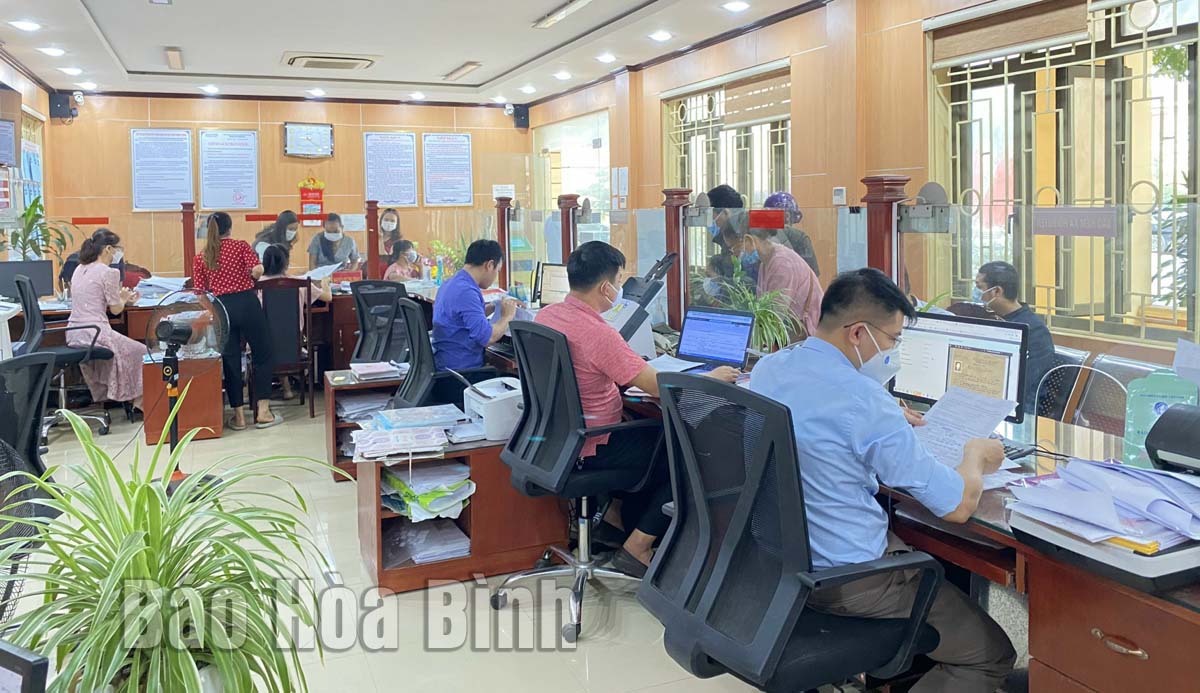 (HBO) - With the goal of building e-government, in 2022, Lac Thuy district has spent over 1.6 billion VND to implement 3 projects of information technology application, well serving the leadership and direction of the district's People's Committee.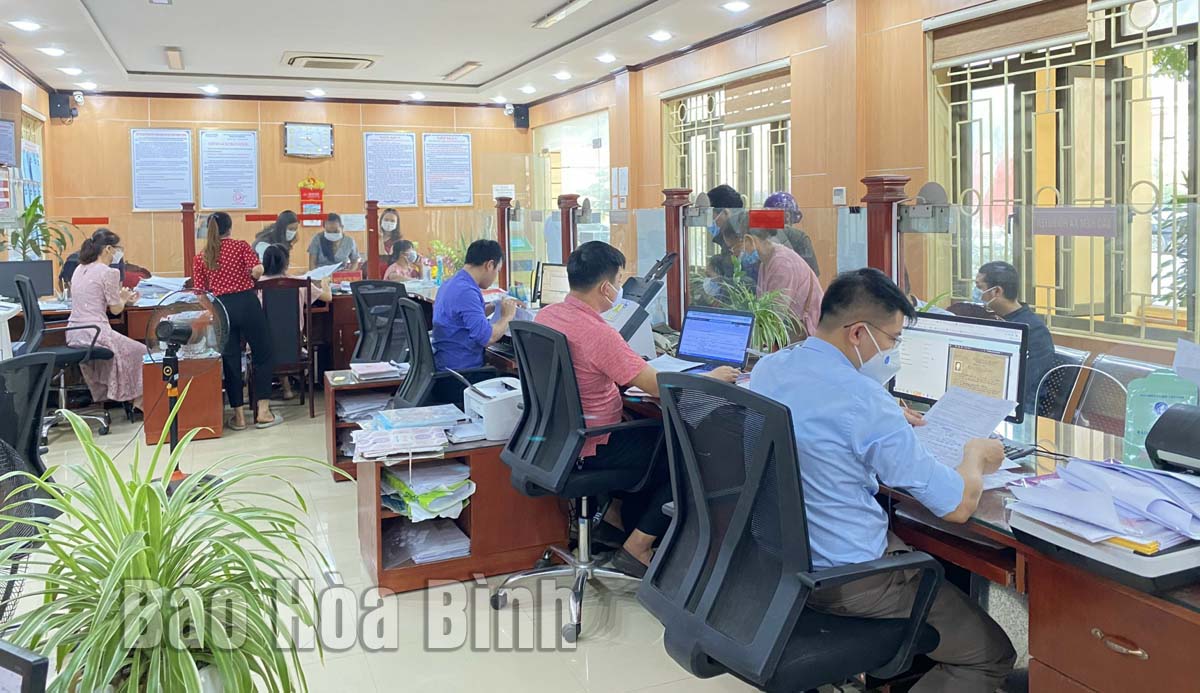 The civil servants of the People's Committee in Lac Thuy District are applying IT in professional activities.
These are the projects: The investment, procurement and installation of the equipment system of the Paperless meeting room, the Head office of the People's Council and People's Committee of the district with a total investment of 350 million VND; Hiring the information technology services "Monitoring software reflecting the people's recommendations and virtual assistant switchboard Chatbot for the digital transformation in Lac Thuy district", receiving, handling and responding to the inquiries from the individuals and the organizations in a timely, responsible and efficient way and with the professional organization, enhancing the efficiency of management of the settlement of complaints from the people to the state agencies... with a total estimated investment of over 276 million VND. The project is estimated to be handled over and put into operation in November 2022; the project of Digitizing results of the administrative procedures is still valid, and it is under the handling competence of the state agencies in Lac Thuy district witgh the total investment of over 1 billion VND, and it is expected to be handed over and put into operation in December 2022.
Up to now, 100% of the People's Committees of the communes and the town in the district have connected to a dedicated data transmission network for online video conferencing. In the whole district, there are 11 electronic information pages at the district's and commune's levels, which regularly and promptly publish the State's regulations, current events, and politics.