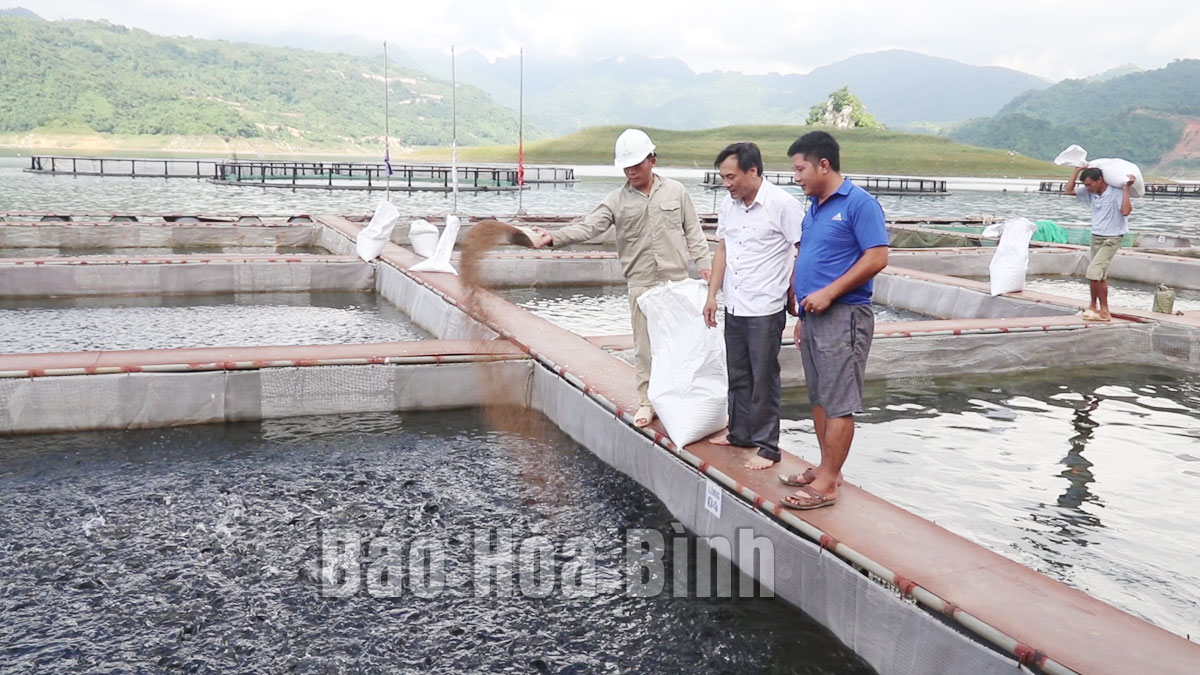 (HBO) - Hien Luong commune in Da Bac district has experienced positive changes in infrastructure and production, and its rural areas been given a facelift. The locality has tapped its potential and advantages in tourism, aquaculture, agriculture and forestry, helping to raise people's living standards.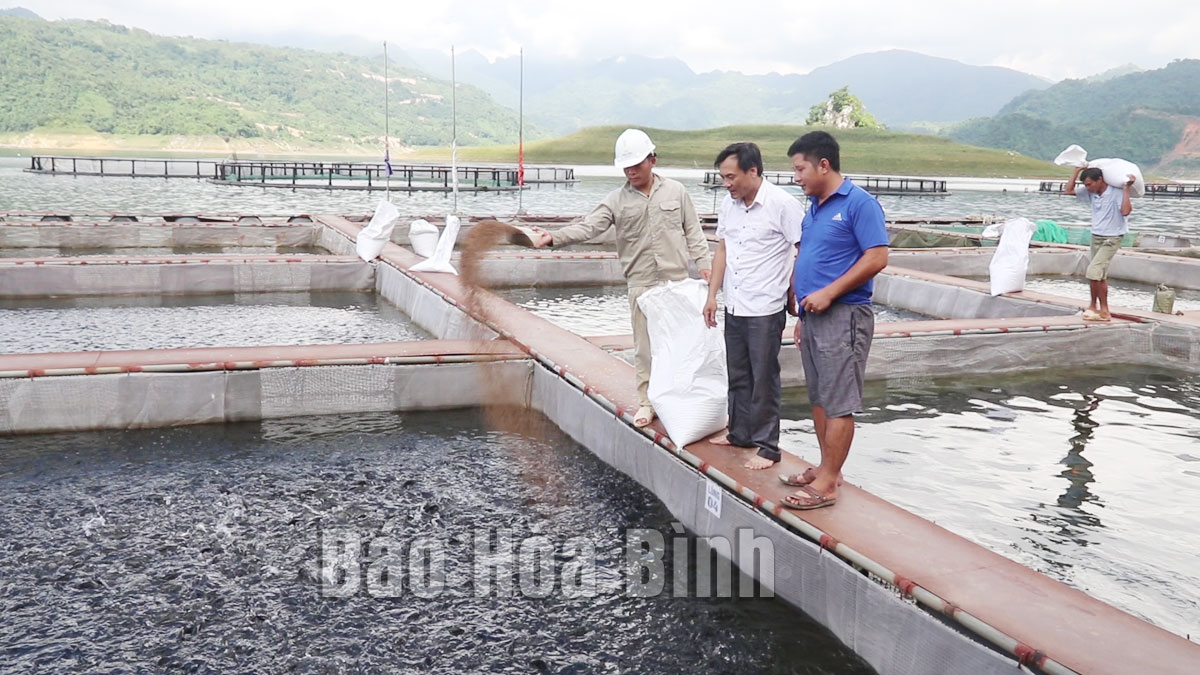 Leaders of Hien Luong commune, Da Bac district, visit a farm of Mavin Hoa Binh Aquaculture Company Limited
Cultural and medical facilities, schools and houses in Hien Luong have been upgraded. Nguyen Dang Giap, Secretary of the provincial Party Committee, said the commune has identified its development trend on the basis of transforming plant and animal cultivation structures and developing cage fish farms on Hoa Binh Lake in combination with trade and tourism services.
Over the past years, all-level Party Committees and authorities have made use of resources to spur socio-economic development, and support local residents in sustainable poverty reduction.
Apart from implementing incentives in production, which have helped to raise the productivity and ensure food security, Hien Luong has rolled out programmes on forestation and environmental protection, while paying attention to handicraft and construction sectors.
It is noteworthy that cage fish farms and community-based tourism have contributed to improving the living standards of local residents. Ke hamlet has been known as an attractive community-based tourist site.
The commune now has more than 4 hectares of fish cages which yield tens of tonnes of fish each year. The fishery sector has generated jobs for 80-90 local labourers. It won the new-style rural area status in 2019, and is working to become an advanced new-style rural area.
The commune is also striving to fulfill socio-economic targets for 2022, with per capita income set at about 42 million VND (1,693 USD) and the poverty rate at 12%./.
Xã Hiền Lương khai thác tiềm năng, cải thiện đời sống người dân