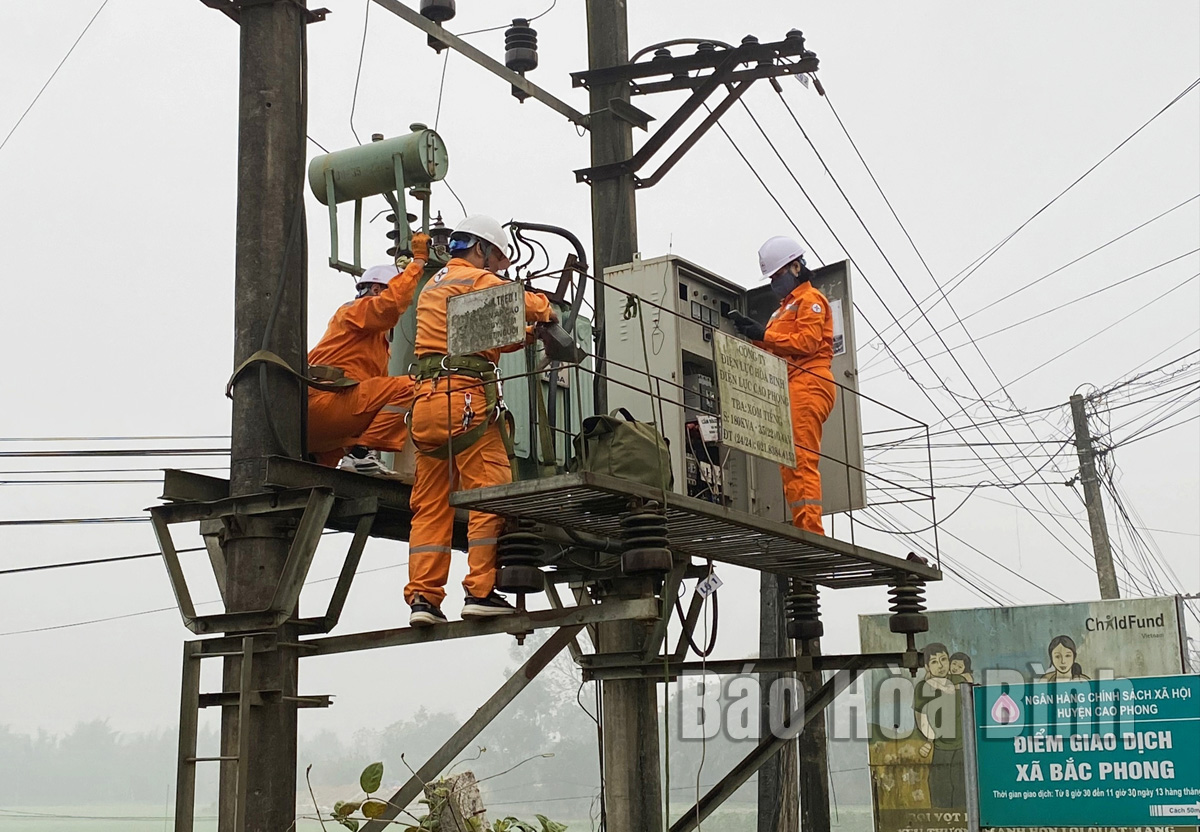 (HBO) - The Hoa Binh Power Company (PC Hoa Binh) has taken measures to ensure a stable power supply in the province during the National Day holiday.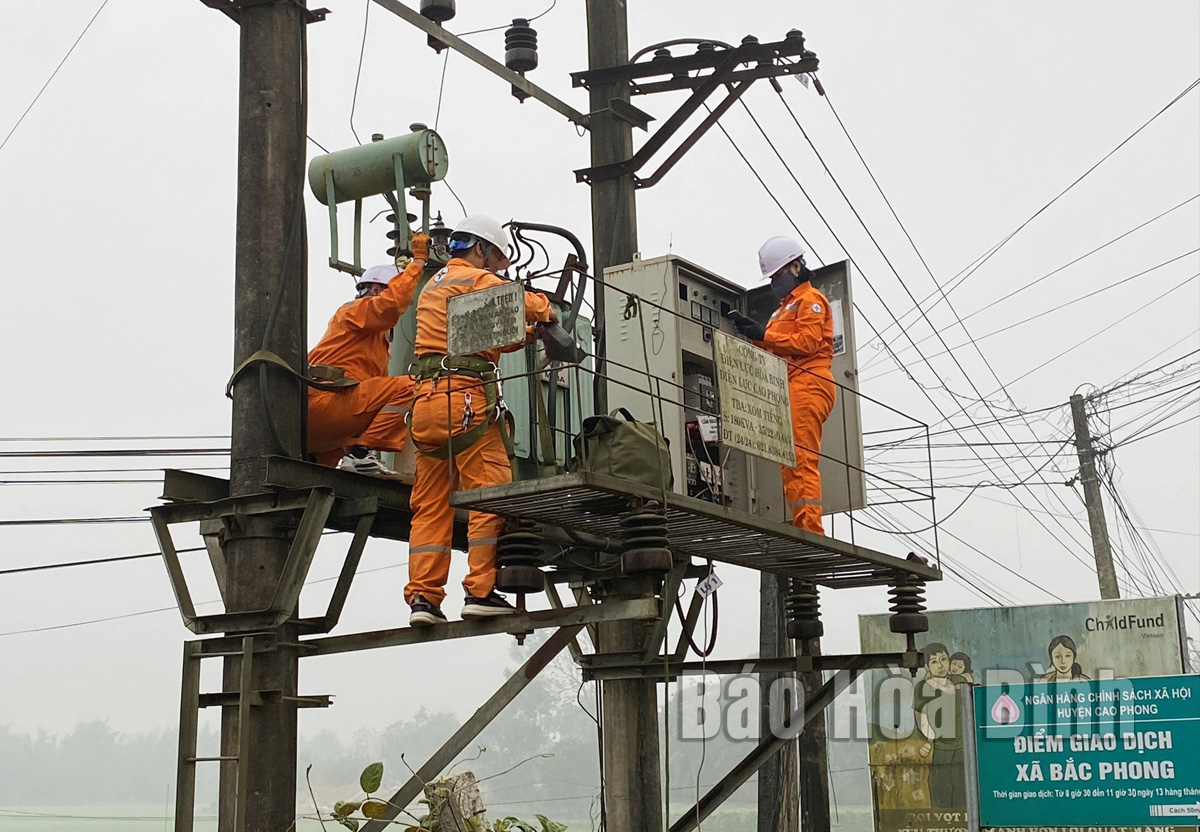 Staff of Cao Phong Electricity company check power grid to ensure safe, stable power supply.
Nguyen The Hung, Deputy Director of the Hoa Binh PC, said that the company has requested units to deploy general inspections of all equipment of intermediate transformer stations, distribution transformer stations and power grid, to make maintenance and repair plans and to immediately handle any situations.
For the Remote Control Centre, the company has asked units to establish an operating power supply plan throughout the province, ensuring flexibility in handling problems and supporting the power supply during the holiday. Units have been asked to arrange an around-the-clock on duty response crew to promptly detect risks of incidents.
Besides, electricity units have been asked to coordinate closely with local authorities, police and military to develop and implement plans to protect security and order, and prevent fire and explosion for electrical projects, agency headquarters, and warehouses.
The company has disseminated measures to use electricity safely and economically while ensuring safety and a stable electricity supply for people in the province during the National Day holiday.