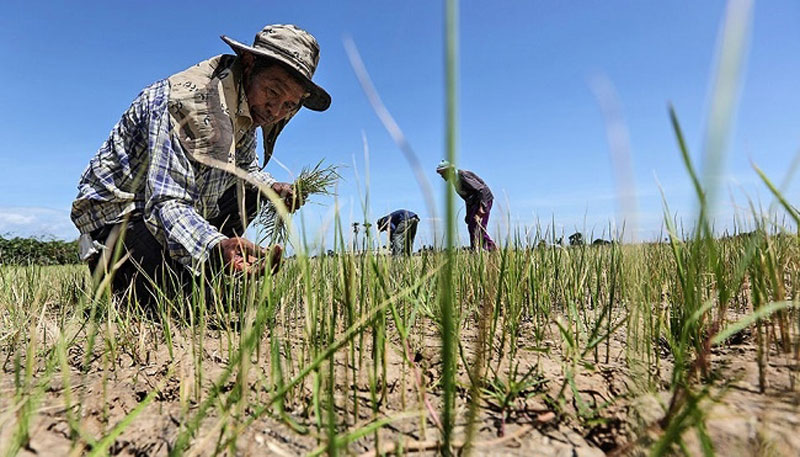 Eight provinces in Thailand's north, northeast and central part have been suffering severe drought as there is no signs of rain at all.
The Meteorological Department (MD) recently said Thailand is going to experience the worst drought in a decade, as average precipitation across large swaths of the country has fallen far short of the monthly average.
According to the Royal Irrigation Department, the lack of rain has left 17 major dams in the country almost empty. The dams are in crisis as water levels fall below 30 percent.
Northeastern Thailand is one of the hardest-hit regions. In Nakhon Ratchasima Province, over 10,000 rai (1,600 hectares) of rice paddies have been scorched dry. Farmers say the drought is in its third month, and wasn't halted by a short rainy spell early July.
Prime Minister Prayut Chan-o-cha has allocated THB1billion (about US$3.26 million) to finance the expansion of local water bodies in drought-hit provinces.
The government is trying to fix the problem with artificial rain-making. The Royal Rainmaking Department, said Tuesday (July 23) that the rain-making operations are using a total of 23 planes.
The department has carried out eight operations that resulted in little to medium rain in Lopburi, Kanchanaburi, Khon Kaen, Nakhon Ratchasima, Ubon Ratchathani, Surin, Sa Kaeo, and Surat Thani.
Experts say the combination of a shorter-than-expected rainy season and unregulated agricultural water use is to blame for the halted livelihoods.