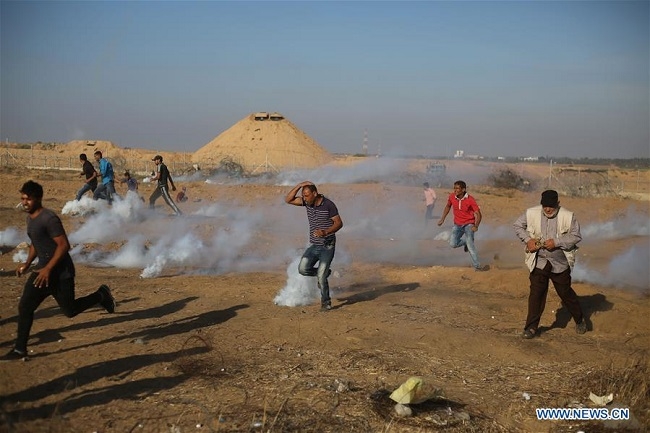 At least 56 Palestinians were injured on Friday (July 26) during clashes with Israeli soldiers in the eastern Gaza Strip close to the border with Israel.
Ashraf al-Qedra, spokesman of the Health Ministry in Gaza, told reporters that 38 of them were shot and wounded by Israeli soldiers' live ammunition.
The injured Palestinians include 22 children and three women, and the Israeli soldiers targeted an ambulance that belongs to the medical services, al-Qedra said.
The clashes came as hundreds of Gazan demonstrators took part in the weekly protests, better known as the "Great March of Return" rally, in eastern Gaza.
The weekly rally is calling on Israel to end its tight blockade that has been imposed on the Gaza Strip since Hamas violently seized control of the coastal enclave in 2007.
According to the Gaza Health Ministry, the Israeli army has killed 306 Palestinians and wounded more than 17,000 others since the outbreak of the rally.
Source: NDO