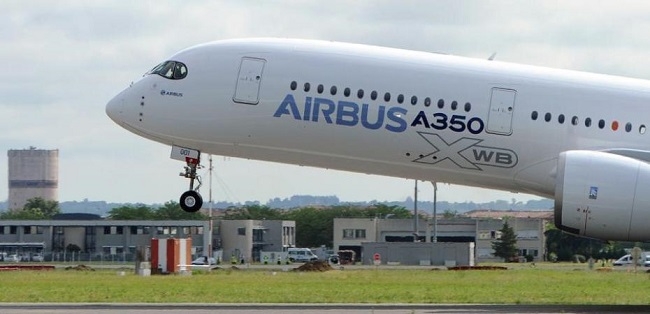 The Dispute Settlement Body (DSB) of the World Trade Organization (WTO) on October 14 agreed to approve a request from the United States for authorization to impose retaliatory measures on the European Union (EU) and four EU member states in the Airbus case.
Illustrative image.
The authorization is granted as a result of an earlier WTO's ruling which found that the EU and the four member states -- namely France, Germany, Spain and Britain -- failed to remove subsidies for the European aircraft manufacturer Airbus which had caused harm to Airbus' US rival, Boeing.
The United States may now impose countermeasures on EU goods and services up to a value of nearly US$7.5 billion annually, in line with the figure decided by a WTO arbitration ruling issued on Ocober 2.
In a statement issued earlier this month, the EU also said that "Both the EU and the US have been found at fault by the WTO dispute settlement system for continuing to provide certain unlawful subsidies to their aircraft manufacturers," and "in the parallel Boeing case, the EU will in some months equally be granted rights to impose countermeasures against the US as a result of its continued failure to comply with WTO rules".
Also earlier this month, the United States said that it would impose tariffs on a wide range of EU goods starting October 18.