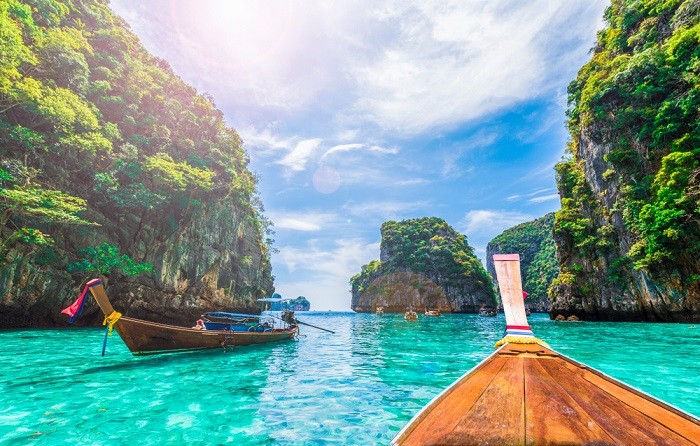 Thailand's economy continued to recover in December, driven by tourism, despite a global economic slowdown, the central bank said on Tuesday.
* Death toll of Monday's suicide blast in a mosque in Pakistan's northwest Khyber Pakhtunkhwa province has risen to 100 on Tuesday with over 200 others injured, hospital sources said.
* Equatorial Guinea's President Teodoro Obiang Nguema on Tuesday appointed his vice-minister of education, Manuela Roka Botey, as prime minister, the first time a woman has held the role in the West African country. Botey's new position was announced on state television late on Tuesday.
* Israeli Prime Minister Benjamin Netanyahu said on Tuesday he would be willing to consider serving as a mediator between Russia and Ukraine if asked by both warring countries and the United States.
* The Kremlin said on Wednesday that longer-range rockets reportedly included in an upcoming package of military aid from the United States to Ukraine would escalate the conflict but not change its course.
* The Russian defense ministry said Tuesday that the country's forces continued to advance in the Kupyansk, Krasny Liman, Kherson, Donetsk, and South Donetsk directions.
* Russian Foreign Minister Sergei Lavrov said Tuesday that both Russia and Egypt agreed on the importance of resuming negotiations between Palestine and Israel.
* Austrian President Alexander Van der Bellen arrived in Kyiv on Wednesday and was expected to hold talks with Ukrainian President Volodymyr Zelenskiy.
* One of Russia's top spies forecast on Wednesday that the NATO military alliance would fail to inflict a "strategic defeat" on Moscow, despite sending billions of dollars worth of weapons and military hardware to Ukraine.
* NATO Secretary-General Jens Stoltenberg on Wednesday stressed the importance of NATO's working closely with partners in the Indo-Pacific, saying Europe could not ignore what happens in East Asia because the global security is interconnected.
* Britain and the European Union have struck a customs deal that could help end post-Brexit wrangling over Northern Ireland, The Times newspaper said on Tuesday, and Brussels has also made a key concession on the European Court of Justice's (ECJ) role.
* US President Joe Biden will host Brazil's President Luiz Inácio Lula da Silva at the White House on Feb. 10, press secretary Karine Jean-Pierre said.
* Tunisian President Kais Saied decided on Tuesday to extend the state of emergency imposed across the country until the end of 2023.
* Rashad al-Alimi, chairman of Yemen's Presidential Leadership Council (PLC), on Tuesday discussed with a European diplomatic delegation the ongoing regional and international efforts to renew the expired truce in the war-torn country.
* Algerian President Abdelmadjid Tebboune will pay a state visit to Russia in May at the invitation of his Russian counterpart Vladimir Putin, the Algerian presidency said in a statement on Tuesday.
* Ecuadorian President Guillermo Lasso met Tuesday with his Colombian counterpart Gustavo Petro in the northern Ecuadorian city of Tulcan, with the two sides vowing to strengthen bilateral ties and cooperation.
* Chad's President Mahamat Deby was in Israel on Wednesday, his office said without providing further details, five years after the two countries revived relations.
* Chinese Premier Li Keqiang has stressed enhancing the role of finance in stabilizing the macroeconomy and improving financial services to keep the economy performing within a reasonable range.
* US consumers rang in the first month of the new year a little less confidently, according to data released on Tuesday. The Conference Board's consumer confidence index fell to 107.1 in January, a slight dip from 109 in the month prior.
* India's government on Wednesday unveiled one of its biggest jumps in capital spending in the past decade in its budget for the coming year and said the fiscal deficit would fall, as it tries to create jobs while maintaining financial discipline.
* Up to half a million British teachers, civil servants, train drivers and university lecturers walked out over pay and conditions on Wednesday in the largest coordinated strike action in Britain in a generation, causing widespread disruption.
* French unions on Tuesday called for two more days of strike action on Feb. 7 and 11, to try to force the government to retract its pension reform plan announced earlier this month.
* Germany will receive the first shipment of Kazakh oil via the Druzhba pipeline in the first half of February, Kazakhstan's energy ministry said on Wednesday.
* The Republic of Korea's export kept falling for the fourth successive month in January due to weak demand for locally-made products amid growing worry about the global economic downturn, government data showed Wednesday.
* Russia's Gazprom said it will ship 29.4 million cubic metres (mcm) of gas to Europe via Ukraine on Wednesday, up from Tuesday's level of 24.5 mcm.
* New Zealand will extend the duration of cuts in fuel excise tax and public transport fares until the end of June, Prime Minister Chris Hipkins said on Wednesday, in a bid to provide relief to families struggling with higher living costs.
* Ukraine's grain harvest may decrease again in 2023 to 49.5 million tonnes from around 51 million tonnes expected in 2022, Interfax Ukraine news agency quoted deputy economy minister Denys Kudyn as saying on Wednesday.
* Germany's labor market continues to show little signs of weakening amid the energy crisis. As is typical for this time of the year, the country's unemployment rate climbed slightly to 5.7 percent in January, the Federal Employment Agency (BA) said on Tuesday.
* The Portuguese economy grew 6.7 percent in 2022, its best performance since 1987, according to an estimate released on Tuesday by the Portuguese National Institute of Statistics (INE).
* Canada's real gross domestic product (GDP) grew 3.8 percent in 2022, Statistics Canada announced on Tuesday.
* Sri Lanka's inflation decreased to 54.2 percent in January from 57.2 percent in December 2022, the country's Department of Census and Statistics reported on Tuesday.
* Japan's weather agency has warned of very strong, blustery winds and snowfall from Wednesday evening through Thursday in northern regions, owing to seriously unstable atmospheric conditions.
* A submarine volcano erupted on Wednesday in the South Pacific island nation of Vanuatu, which is in the Pacific "Ring of Fire" where tectonic plates collide, causing frequent seismic and volcanic activity.