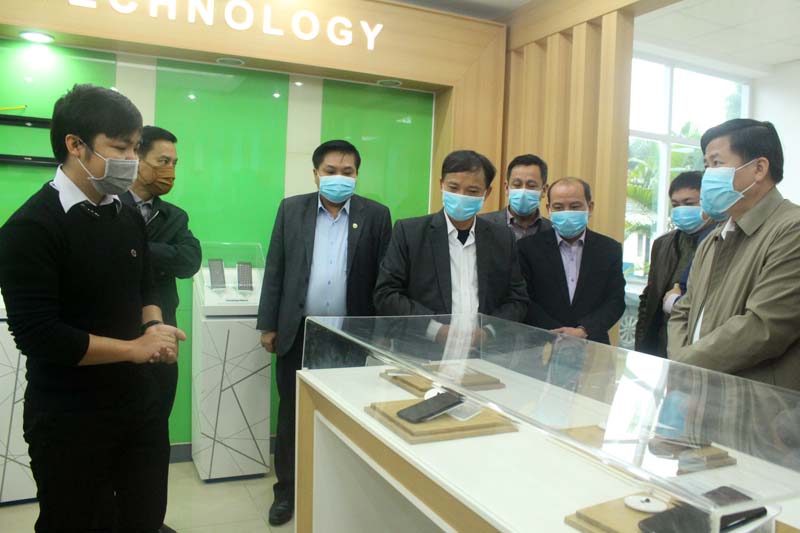 (HBO) – A delegation of the People's Committee of Hoa Binh province on February 4 visited some businesses at the Luong Son Industrial Park in Luong Son district on the occasion of the Lunar New Year festival.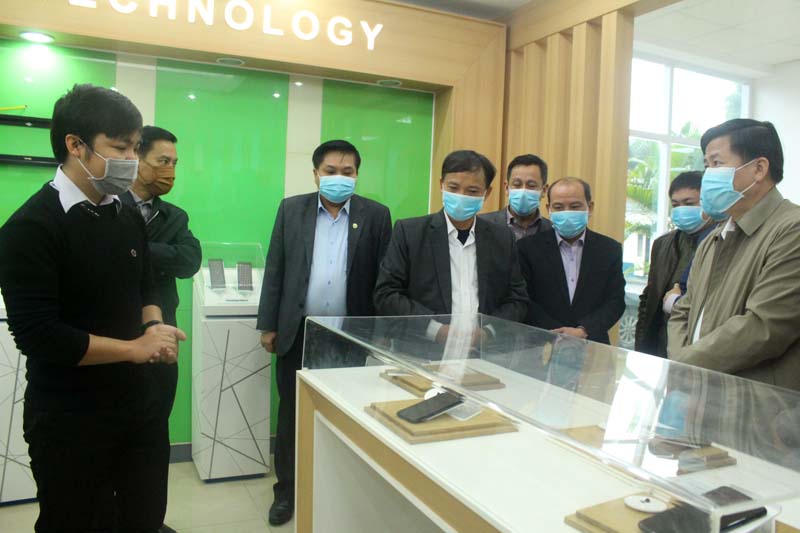 Bui Van Khanh, Chairman of the provincial People's Committee, and his entourage visit a showroom of high-quality products of HNT VINA Co., Ltd.
The Luong Son Industrial Park has attracted 40 investment projects, including 16 foreign-invested ones valued at 246.7 million USD and 24 domestic projects worth over 3.56 trillion VND.
The projects have generated jobs for more than 14,500 labourers, mainly locals, each with an average monthly salary of 5 million VND. Last year, most of the companies in the park completed their production and business targets.
The delegation visited Esquel Garment Manufacturing Vietnam-Hoa Binh Co., Ltd and An Thinh Real Estate JSC where they were briefed on the businesses' production-business performance in 2019, tasks for 2020 and prevention and control of the acute respiratory disease caused by the new coronavirus (2019 - nCoV).
Bui Van Khanh, Chairman of the provincial People's Committee, noted with pleasure the continuous development of these firms, contributing to local economic growth, budget collection and job generation.
He also lauded these enterprises' efforts to ensure material and spiritual life of labourers during the Lunar New Year (Tet) festival, as well as their prompt response to the new virus.
Chinese labourers who returned to work in three businesses in the park after spending the Tet holiday in their home country have been isolated in line with regulations.
On this occasion, Khanh visited the staff of the provincial customs department that was asked to seek practical solutions to help businesses in the locality deal with difficulties in product supply and material import caused by impacts of the epidemic./.