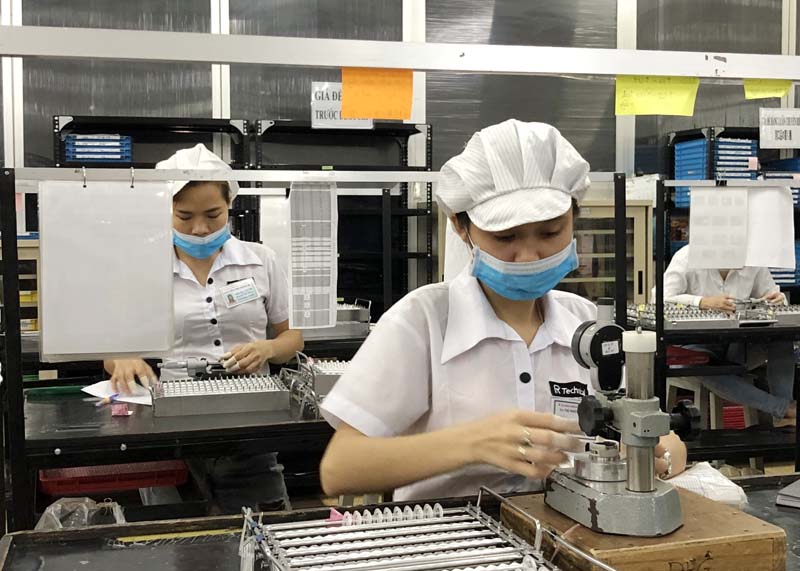 (HBO) – The northern mountainous province of Hoa Binh exported 791.9 million USD worth of goods and services in 2019, an increase of 24.48 percent from a year earlier, fulfilling the province's yearly target.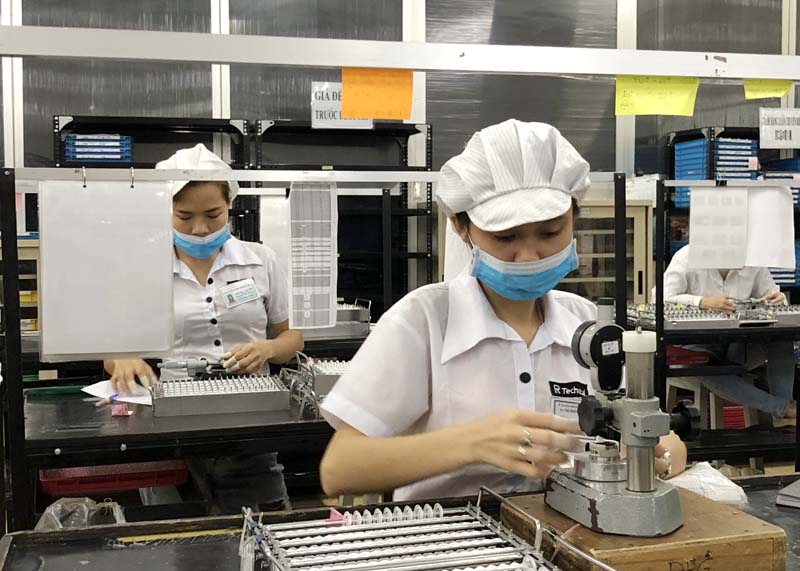 The R Technical Research Vietnam contributes largely to Hoa Binh's total exports.
Exports of goods reached 749.9 million USD, up 25.59 percent year on year while those of services grew 7.55 percent to 42 million USD. About 90.6 percent of the total export revenue was generated by FDI enterprises.
Among the northern midland and mountainous provinces, Hoa Binh ranked fifth in exports and sixth in exports per capita.
Last year, the province has taken a number of measures to boost exports. For example, it has accelerated trade promotions by organising many trade fairs and exhibitions across the province. Local enterprises were assisted to take part in trade fairs and exhibitions both in the country and overseas to promote trade and promising exportstaples, such as processed food, aquatic products and farm produce.
A number of the province's products have gained a stronger foothold on traditional markets like the EU, the US, the Republic of Korea, Japan and China and make inroads into new markets.
Hoa Binh has made efforts to attract investment, particularly foreign direct investment (FDI), to expand production and increase the volume of goods for exports.
So far, the province has had more than 30 exporters. The Asian region was the province's largest market, accounting for 35.15 percent of the total exports, followed by the EU (15.47 percent), the North America (15 percent) and the Eastern Europe (1.53 percent).
Local companies have focused more on investing in e-commerce, personnel training, and official websites to effectively attract customers and develop export markets./.