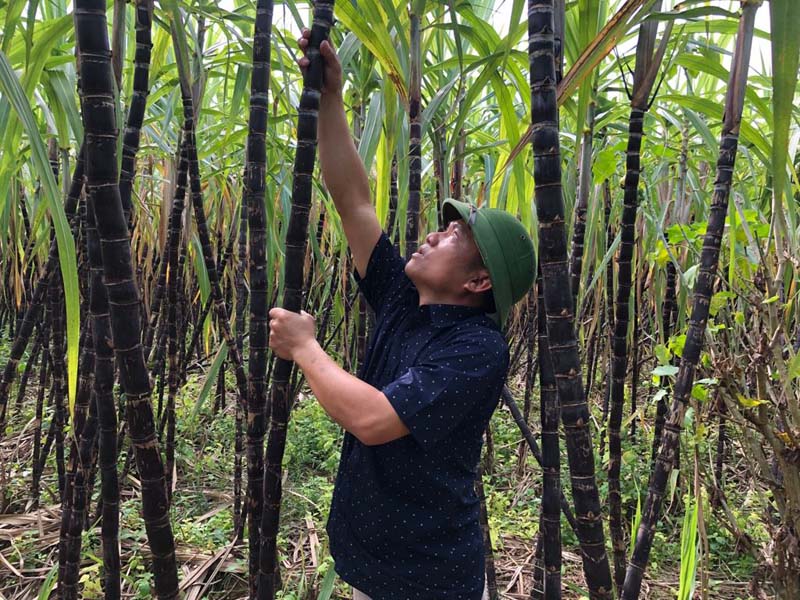 (HBO) – Since 2016, tissue culture sugarcane has been put into production in Hoa Binh province to gradually replace the local purple sugarcane variety which has been degraded through many years of cultivation. This model is part of a project replacing the purple sugarcane variety with tissue culture sugarcane implemented by the local centre for application of scientific-technological advances.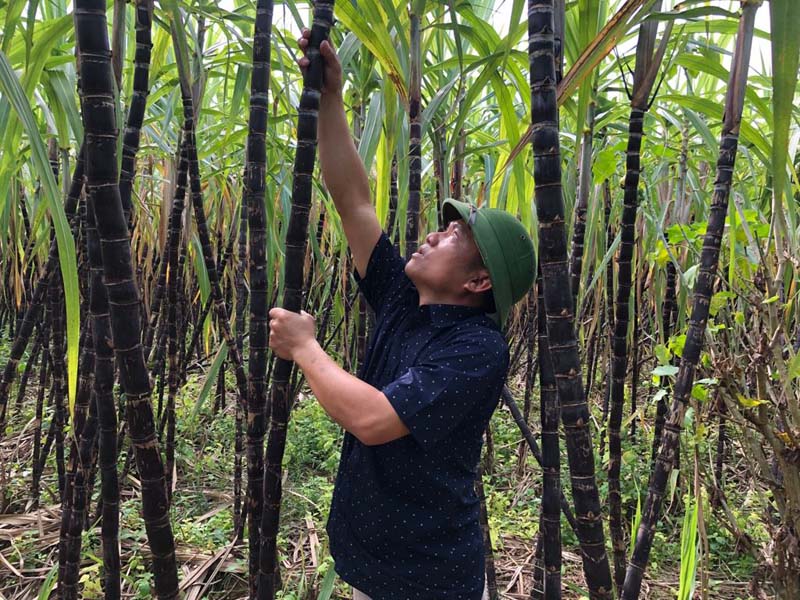 Farmers in Treo Ngoai hamlet, Nam Phong commune (Cao Phong district), grow tissue culture sugarcane, which has proved superior economic efficiency.
By now, harvest has completed on all the areas under tissue culture sugarcane, with each stalk sold for 5,500 to 6,000 VND, bringing a profit of about 50 percent for growers.
Hoa Binh localities have been expanding the growing area and directing farmers to proactively seek markets.
Vu Quang Hung, head of the agriculture and rural development office in Tan Lac district said the sale of purple sugarcane is facing difficulties, with prices lower than that of tissue culture plants by about 2,000 VND each stalk.
After three years of implementing the cultivation of tissue culture sugarcane in Cao Phong, Tan Lac and Yen Thuy district, Hoa Binh has expanded the growing area to 145 hectares.
Specifically, Cao Phong district now has 35.67 hectares under tissue culture sugarcane, Tan Lac 73 hectares, and Yen Thuy 33.2 hectares.
Though still modest, the cultivation of tissue culture sugarcane has helped remove difficulties in production and sales of purple sugarcane in recent years. The province currently has 3,000 ha under purple sugarcane.
The project of replacing purple sugarcane with tissue culture sugarcane was carried out by the local centre to conserve the gene of purple sugarcane using Invitro technology. The cultivation of tissue culture sugarcane was first implemented in Tan Lac and Cao Phong districts. Tissue culture sugarcane has received good feedback on the market on its quality. This is an important prerequisite for the province to expand the cultivation of this plant./.