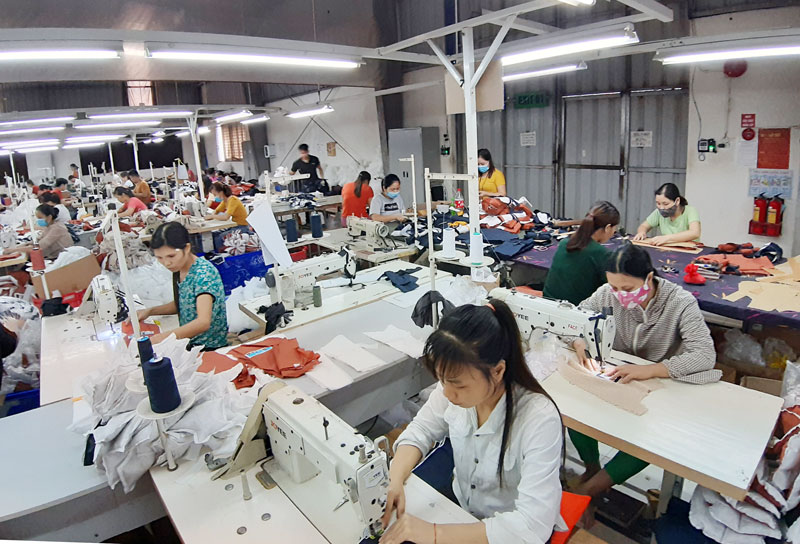 (HBO) - In 2019, enterprises in Hoa Binh province faced a lot of difficulties, although their operations showed progress. To date, the province has had 3,575 enterprises and 645 branches and representative offices, with a total registered capital of nearly 35 trillion VND. Of the total, there are 2,931 operating enterprises.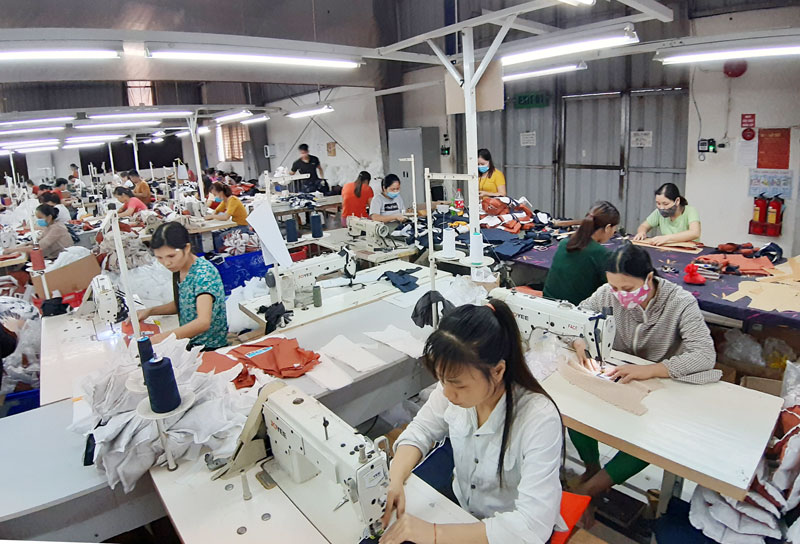 The garment factory of Sungilgina Import-Export Co., Ltd. based in Thanh Hoi commune, Tan Lac district creates jobs for 400 labourers.
In 2019, there were 416 new business households, bringing the total to over 37,000 by the end of 2019. By late 2019, the province had 570 projects, including 39 FDI ones which had a combined investment of 573.2 million USD and registered land use of 425 hectares, and 531 domestic ones that had a total investment of 69.3 trillion VND and registered land use of over 37,500 hectares.
Last year, there were 400 newly-registered enterprises and 234 new branches and representative offices, with a total capital of nearly 8.5 trillion VND, down 12 percent in number and up 25.4 percent in capital compared with those of 2018. Last year, the province withdrew registration certificates of 43 businesses and 68 affiliated units, while 127 suspended operation, 102 registered to resume activities, and 29 dissolved voluntarily.
This year, Hoa Binh set targets of having 500 new enterprises and 50 new cooperatives, and the number of enterprises and cooperatives operating effectively increasing by 200 percent compared to that of 2015.
To that end, the provincial Party Committee and People's Committee focus on directing departments, sectors and local authorities to improve the business environment and regularly organise dialogues to help businesses and investors solve difficulties.
Attention will be paid to stepping up administrative reform, with the focus on renovating administrative procedures, reducing the duration of granting business and cooperative registration certificates, and market entry procedures.
The province will also take measures to encourage and support the establishment and development of businesses, while intensifying investment in infrastructure construction, stepping up the disbursement of investment in projects and programmes using State budget and Government bonds, and national target programmes, thus contributing to increasing the consumption of construction materials in the locality.
Businesses and cooperatives are required to boost restructuring; improve their business governance to well manage production, business and product consumption phases; and support each other during the operation process to reduce business costs.
They are asked to obey legal regulations and strive to fulfil the 16th provincial Party Congress's resolution of doubling the number of well-performing enterprises and cooperatives./.