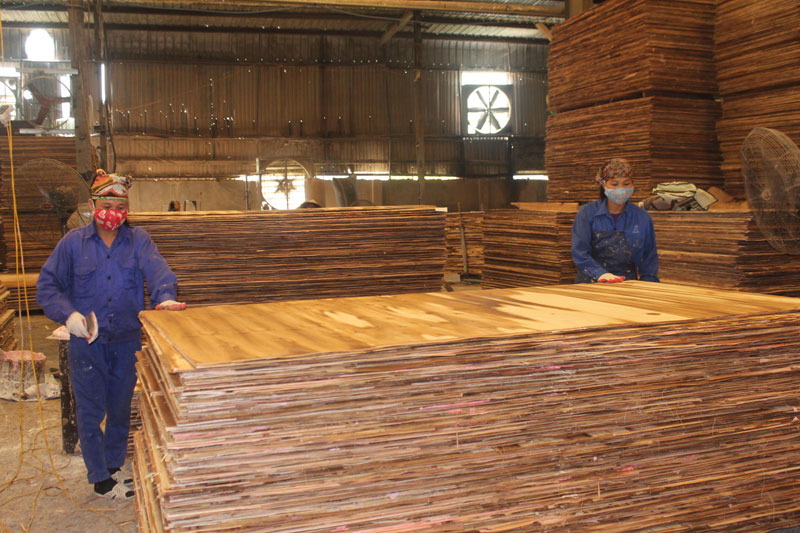 (HBO) - Hoa Binh province is currently home to more than 900 enterprises and 30,000 households doing business in trade, services and tourism. Among them, nearly 3,000 companies have applied IT to transactions.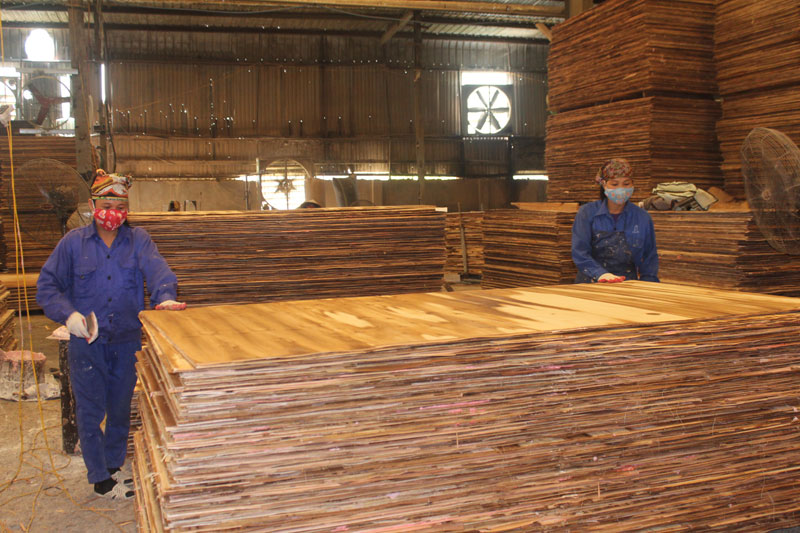 The Son Thuy JSC, based in Mong Hoa commune of Hoa Binh city, produces film-coated plywood for export to the Republic of Korea, which has contributed to the province's export revenue.
Investors are always welcomed to the province to explore business opportunities. So far, Hoa Binh has accommodated 565 projects, including 40 foreign direct invested projects worth a combined 573.3 million USD, and 525 domestic ones with a total registered capital of almost 71.40 trillion VND (3 billion USD).
Active international economic integration has greatly helped to promote local industrial production since 2015. Some key industries and the sectors Hoa Binh has strength in have sustained their development. The industrial production value grows by 16.71 percent annually while the index of industrial production rises by about 10.5 percent. Industry has become the main export driving force, accounting for over 91 percent of the province's total overseas shipments.
Besides, the implementation of the agricultural restructuring plan, which is meant to improve added value and achieve sustainable development, has proved fruitful. The provincial People's Committee has ordered the agricultural sector to review and build development plans for each of the key plants and animals so as to boost products' competitiveness in the integration period.
The enhanced economic restructuring has fueled trading activities, thus raising export-import turnover and expanding markets. Hoa Binh estimates its trade turnover at nearly 6.83 billion USD for the 2016 – 2020 period, including 3.28 billion USD in exports and 2.74 billion USD in imports, respectively rising 30 percent and 27 percent.
Goods have been traded in various forms such as direct export, entrusted export and export to non-tariff zones. Aside from shipments to traditional markets like Southeast Asia, the Republic of Korea and China, local businesses have also accessed demanding markets like Australia, Canada, Japan and the EU.
Economic, cultural and social exchanges with other countries have also become a focus of attention. Hoa Binh has signed 11 agreements and memoranda of understanding with foreign partners such as Habitat, World Vision, Action on Poverty and AEA organisations; Marvin group, KV Consulting Co. Ltd, Hanbaek Construction Co. Ltd; and Gimje city of Jeollabuk province and Ulji district of Ulsan city (the Republic of Korea). The province has also been effectively realising its commitments and agreements signed with organisations, agencies and localities of Laos and Mongolia.
Over the past years, international economic integration has strongly influenced local socio-economic development, helping Hoa Binh increase per capita income and maintain GRDP growth which stood at about 9.05 percent in 2019./.