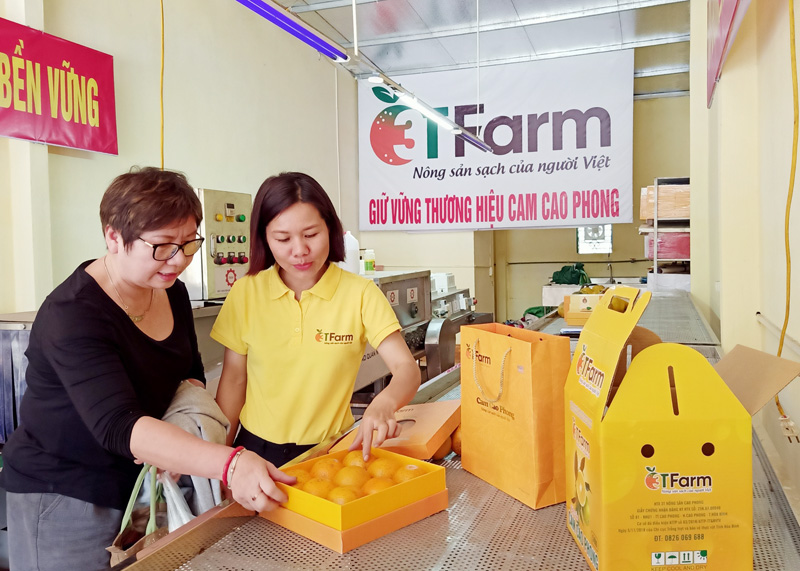 (HBO) - The product "Oranges - premium gifts" of the 3T Cao Phong agricultural cooperative has been granted a three-star rating for OCOP product at the provincial-level. The cooperative has built the "three good" criteria for its farm products - good soil, good seed, good heart – with the goal of making a real difference between its oranges and other types of oranges produced in Cao Phong district.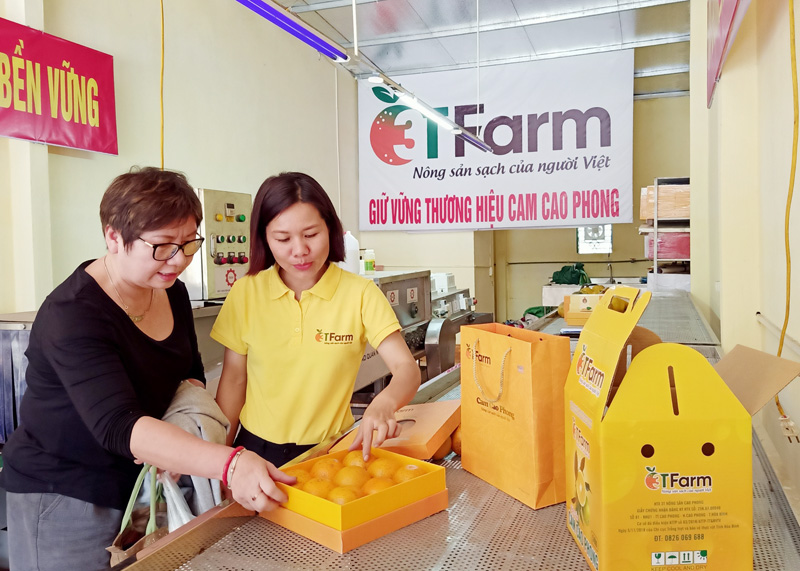 Customers from Hanoi choose oranges from the 3T Cao Phong agricultural cooperative.
The cooperative groups 25 member households, who are planting orange trees on a total area of 43.9 ha. Two-thirds of the orange growing area of the members is cultivated strictly following regulations on the use of organic agricultural materials. Farmers use fertilizer made from earthworm, which strengthen the resistance of plants after harvest, and their floweringorfruiting capacity as well.
With the goal of maintaining and further developing its Cao Phong orange brand, the cooperative has adopted creative methods to produce clean and high-end products. It has minimised the use of chemical materials and absolutely not used herbicide. The harvesting and packaging process is carried out in a continuous chain from picking fruits, washing, sorting, bio-remediation, and labeling.
The product "Oranges - premium gifts", which is produced in an organic production chain, was selected to be an OCOP products in 2019. To ensure the product's quality, only eight percent of the total harvest are selected as gifts. Oranges are packed in luxurious and eye-catching designed packaging to meet the demand of customers.
This product has received positive feedback from customers. In 2019, the cooperative sold nearly 2,000 boxes of this kind, earning over 400 million VND. The cooperative's products are sold in the Vinmart supermarket system and clean food stores.
In the coming time, the cooperative will expand its sale scale, and strengthen management for production. It plans to expand the planting area of organic orange to 5 ha. The cooperative intends to provide tours to orange orchards with the aim of increasing revenue from orange farming./.