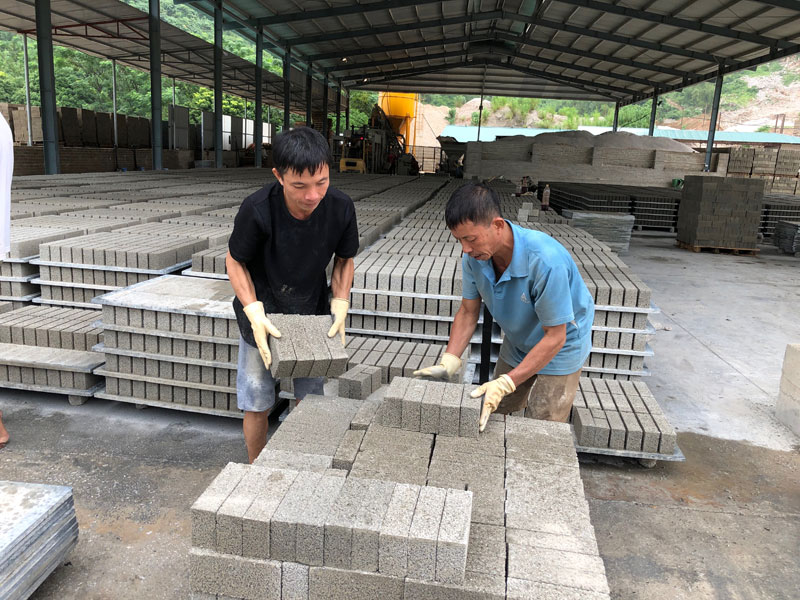 (HBO) - The provincial Department of Industry and Trade has reported that the province's industrial production during the first quarter of 2020 was stable with industrial and handicraft businesses starting to implement their production and business plans since the beginning of the year to fulfill their yearly goals.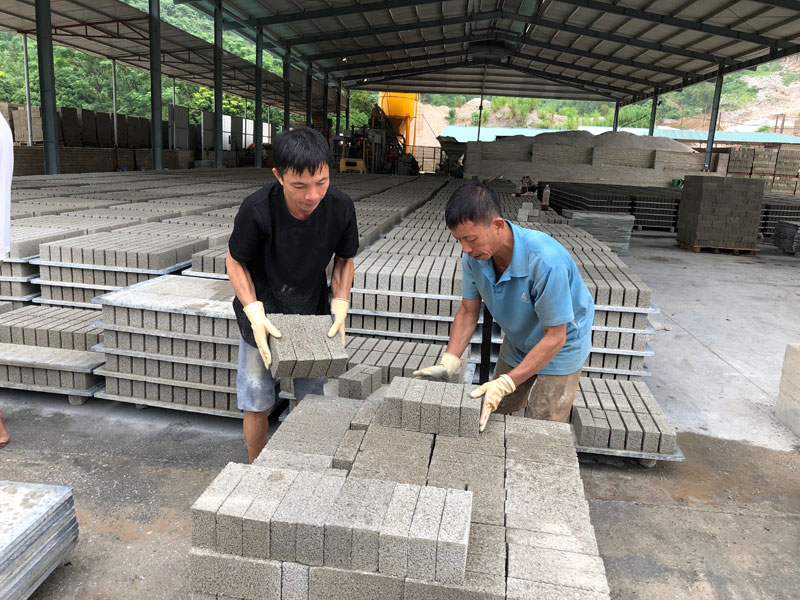 Thang Hai Construction and Trade Co., Ltd in Mai Chau steps up production of green building materials to meet domestic demand.
The province's industrial production rose by 21.6 percent in the first quarter of the year to exceed 10.55 trillion VND, equivalent to 24.54 percent of the yearly plan.
The power sector generated over 1.37 billion kWh of electricity, or 22.58 percent of the yearly target.
The manufacturing and processing sector saw surges in multiple areas, such as beverage (up 24 percent), steel and metal products (38 percent), cement (25 percent), stone mining (22.29 percent), and ore mining (27.83 percent)./.