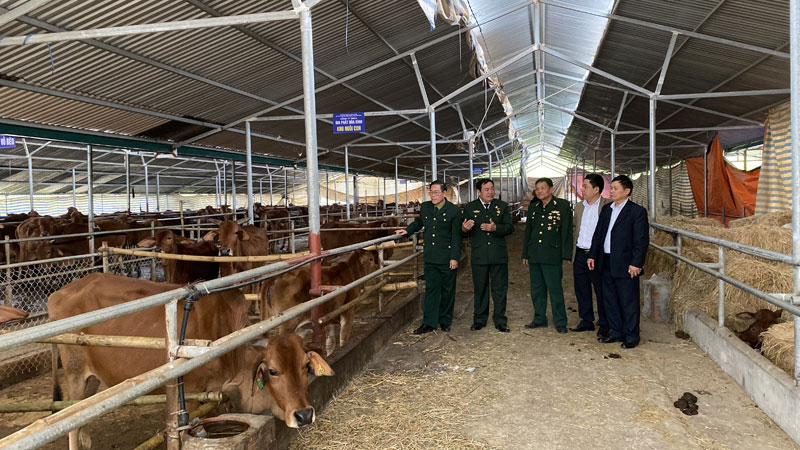 (HBO) – Promoting the pioneering role in the local economic development movement, members of the war veterans' association in Hoa Binh city have actively learned and created effective economic models to bring high incomes for locals.
In 2019, the average income of each member reached 57 million VND, while the poverty rate declined to 0.32 percent.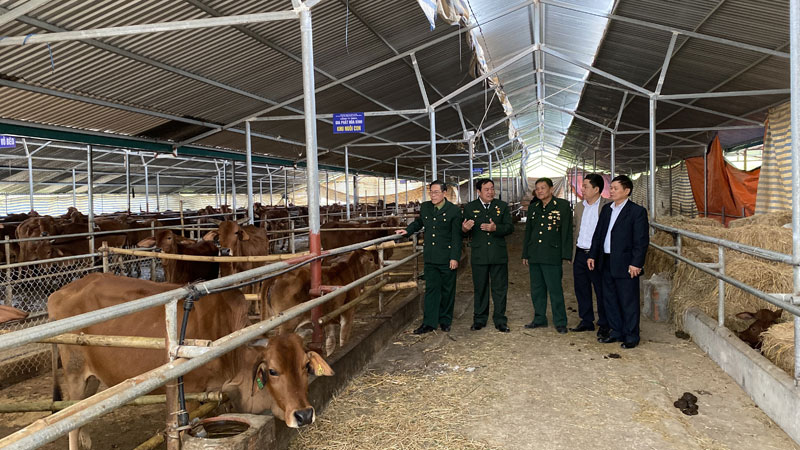 Officials of the city's war veterans' association share experience to develop cow breeding while visiting Dan Chu agriculture cooperative.
After the mergence with Ky Son district, the association has a total membership of 7,738. Over the past years, it has encouraged members from the grassroots level to develop effective economic models. Local war veterans have made use of the geographical location of Hoa Binh city as an economic centre of the province with convenient trade and goods transport to boost sales of local products and expand diverse economic sectors.
The whole city counts 252 economic models focusing on the development of agriculture, forestry and trade services, contributing to the creation of jobs for the local labour force. More than 1,600 members have an average income of about 4.5 million VND per person per month.
Annually, the association cooperates with departments and trade unions to open 3-4 refresher and technology transfer courses to attract new members, as well as organise tours to learn experience from effective and creative economic models.
In 2019, it cooperated with the Social Policy Bank to help 1,097 households access loans worth 23.86 billion VND.
It also made effective use of the 145 million VND capital sourced from the Central Committee of the Vietnam War Veterans Association to create jobs for poor members./.