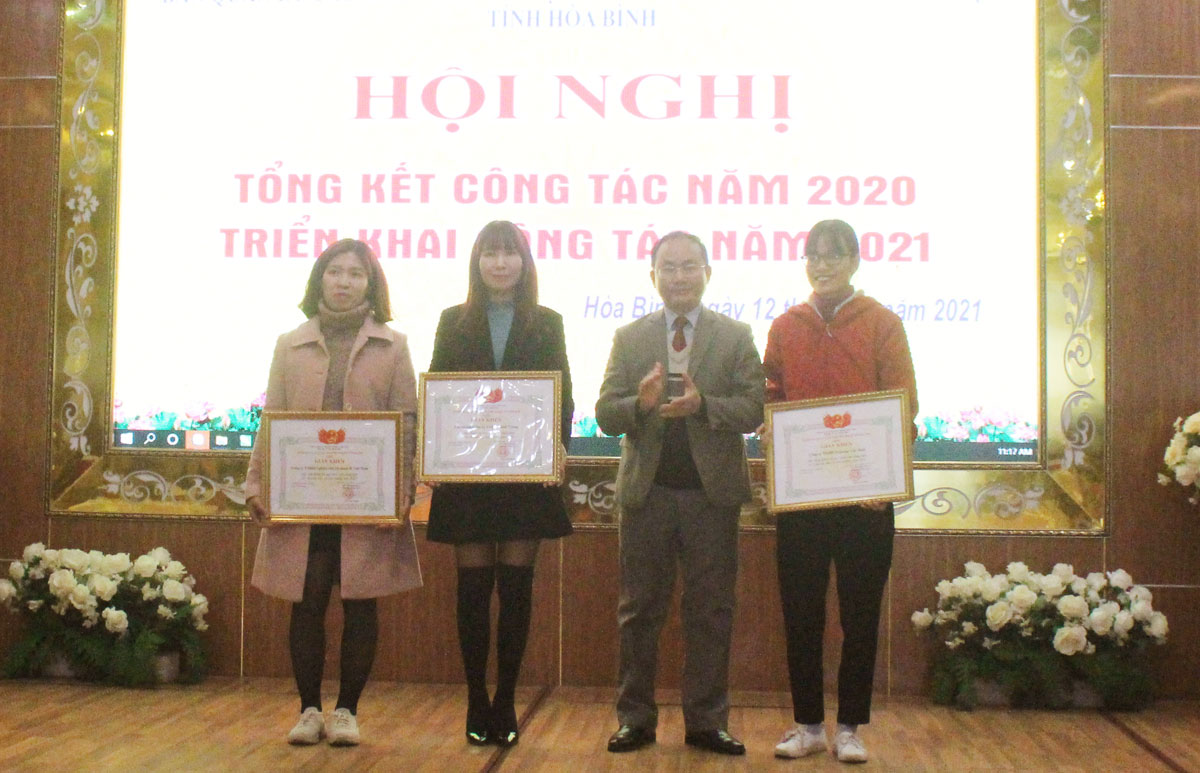 (HBO) - The provincial management board of industrial parks (IPs) reviewed activities in 2020 and launch this year's tasks during a conference held on January 12, which was attended by Vice Chairman of the provincial People's Committee Dinh Cong Su.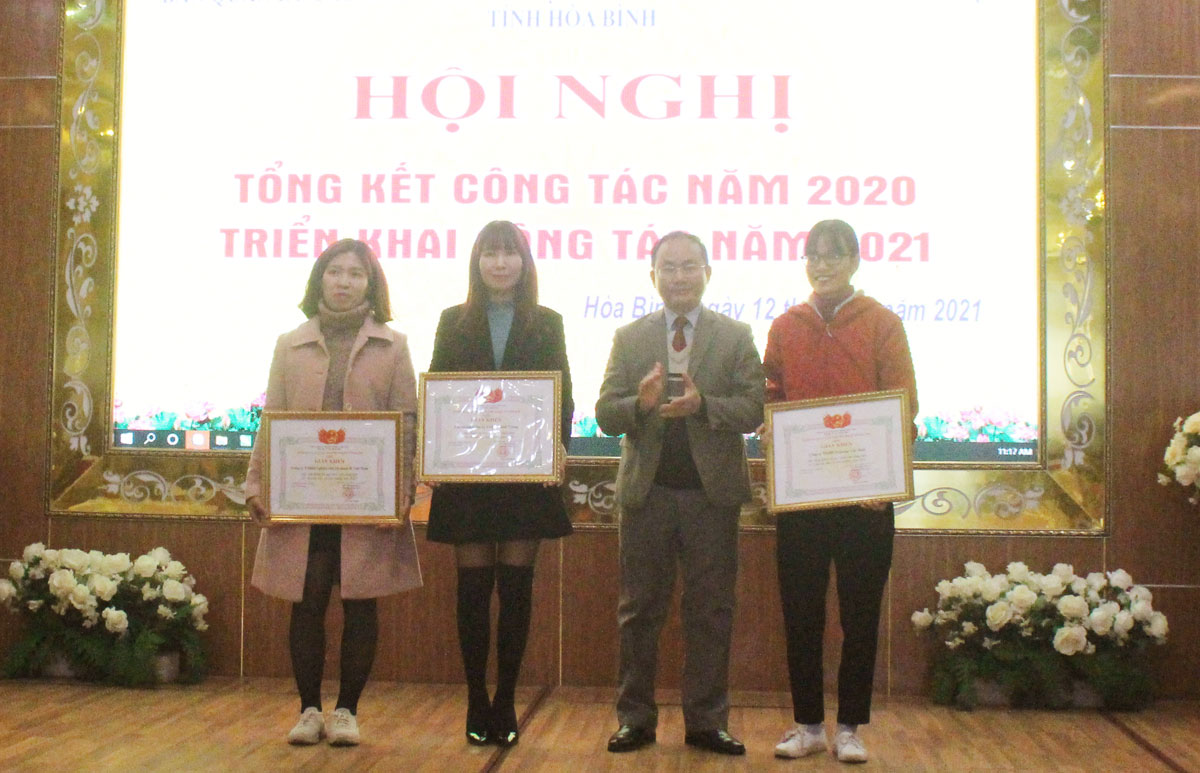 Leader of the provincial IP management board presents certificates of merit to outstanding businesses.
In 2020, operations of local IPs bore the brunt of COVID-19. However, under the leadership of local authorities and the management board, as well as efforts by investors and firms, the development of IPs obtained significant results.
Local IPs attracted nine new investment projects in the year, fulfilling 112.5 percent of the plan, while five projects began operation, earning 15.72 trillion VND (685.32 million USD) in revenues, meeting 104.8 percent of their plans. IP-based enterprises posted exports value of 640 million USD and paid 200 billion VND into the State budget.
Also during the year, investment totaling 105.15 billion VND was poured into building key facilities at the Da river left-bank, Yen Quang, Mong Hoa and Lac Thinh IPs.
In 2021, the key targets set by the management board included drawing 10 new projects, raking in 15.8 trillion VND in revenue and 700 million USD in export turnover, and creating jobs for 1,760 people, among others.
Addressing the conference, Vice Chairman of the provincial People's Committee Dinh Cong Su asked the board to continue provide consultation for local authorities and relevant agencies, in order to complete targets and tasks stipulated in Resolution No.09 NQ-TU dated May 26, 2014 and other documents of the provincial Party Committee.
He instructed the board to implement tasks assigned by the Secretary of the provincial Party Committee and the provincial People's Committee, towards the goal of raising occupancy rate at the Da river left-bank IP to 100 percent, 50 percent in Mong Hoa IP, 20 percent in Yen Quang IP, and 60.04 percent in Nam Luong Son IP.
In addition, the board should help the People's Committee to build a proposal on infrastructure investment in Nhuan Trach IP to submit to the Prime Minister for approval, and to bolster investment at Lac Thinh.
The provincial leader urged IP-based firms to exert efforts to surmount difficulties foster revenue growth, and prevent disruptions in supply and demand amidst disasters and diseases.
Those with excellent achievements in 2020 were honoured on the occasion./.