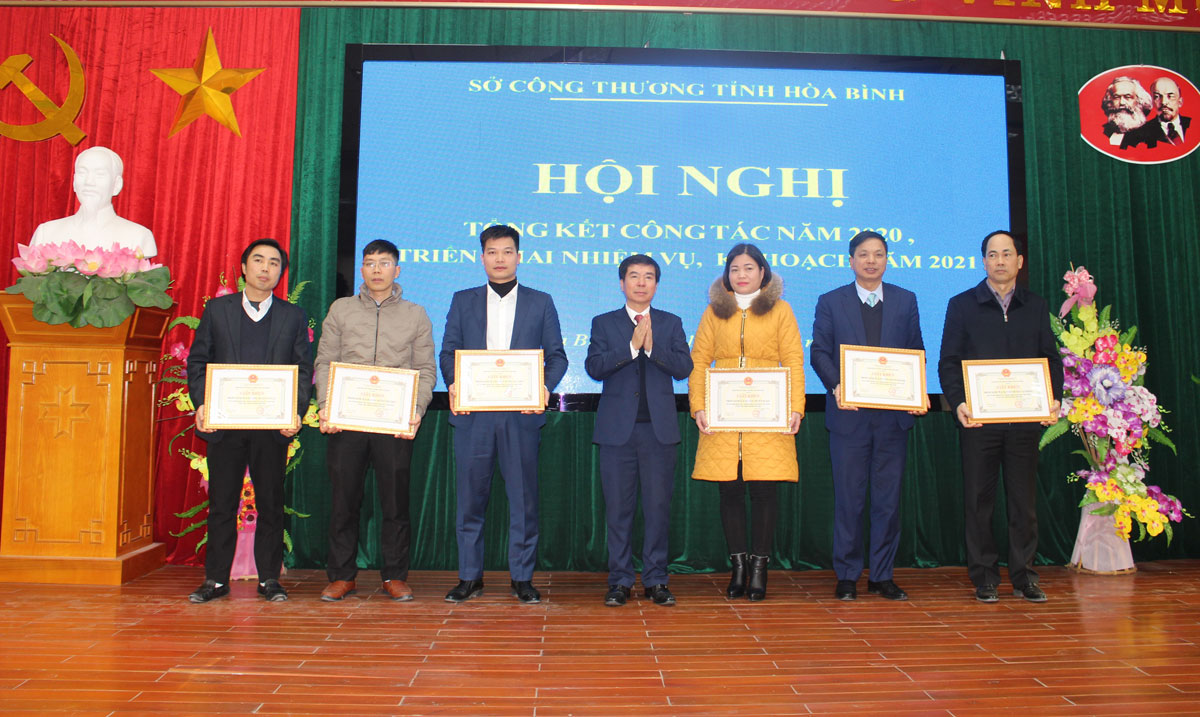 (HBO) – The provincial Department of Industry and Trade on January 12 organised a conference to review performance in 2020, and carry out tasks and plans in 2021. Vice Chairman of the provincial People's Committee Nguyen Van Chuong attended and gave direction at the event.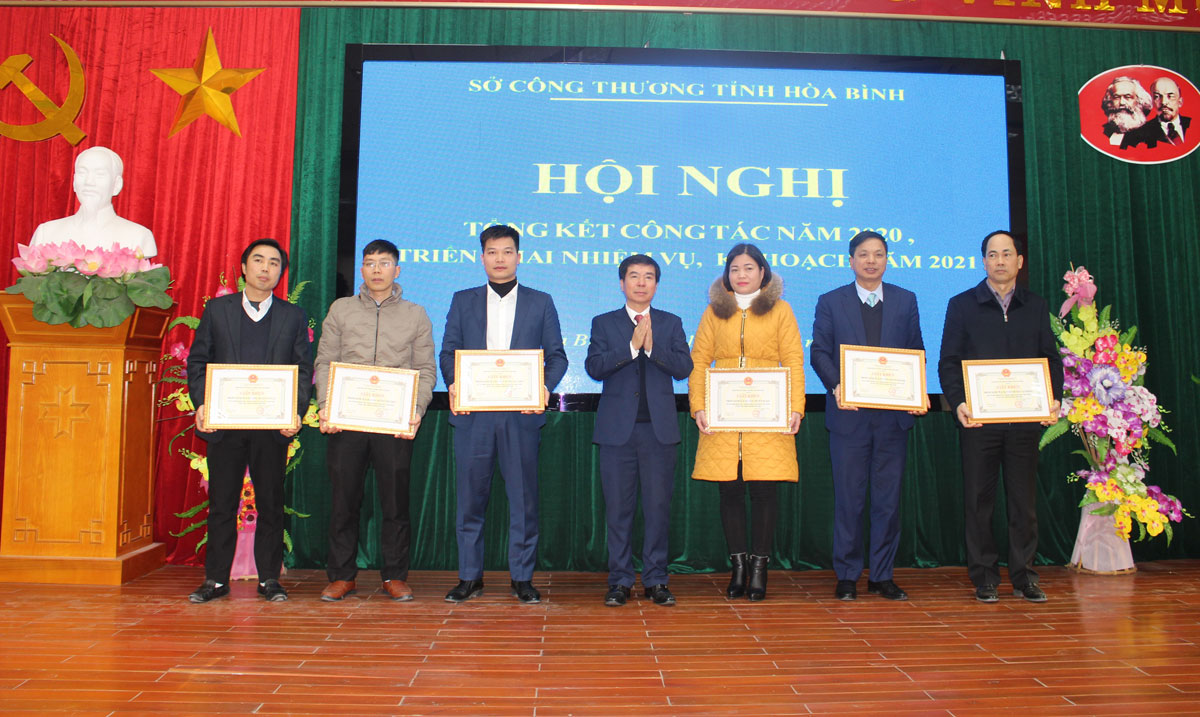 Leader of the Department of Industry and Trade presents certificates of merit to organisations that have excellent achievements in 2020.
Last year, the sector implemented various measures to promote production and business, helping ensure sufficient essential supplies for local people amidst complicated developments of the COVID-19 pandemic.
Value of local industrial production was estimated at over 43 trillion VND (1.87 billion USD), a year-on-year surge of 15 percent, while revenue from retail sales was 37.68 trillion VND, up 18.88 percent from the previous year. The province gained more than 1 billion USD in export revenue, rising 31.72 percent year-on-year. Meanwhile, spending on imports increased 37.8 percent to 875 million USD.
Local consumer price index went up 2.28 percent.
This year, the sector targets to achieve 8 percent growth in industrial production, as well as gain over 44.46 trillion VND in revenue from retail sales and services and 980 million USD from exports. The consumer price index will be kept under five percent.
Additionally, it will work to help 99.82 percent of the local households access the national power grid.
At the conference, Chuong spoke highly of the sector's achievements in the year, asking it to sharpen focus on supporting investors to complete infrastructure at industrial parks, and removing bottlenecks to develop import and export markets.
Due attention should be paid to carrying out the project "developing markets for Hoa Binh province's key agricultural products during the 2020-2025 period with vision to 2030" in an effective fashion, he said, adding more efforts are needed to promote administrative reform and prevention of corruption and waste./.