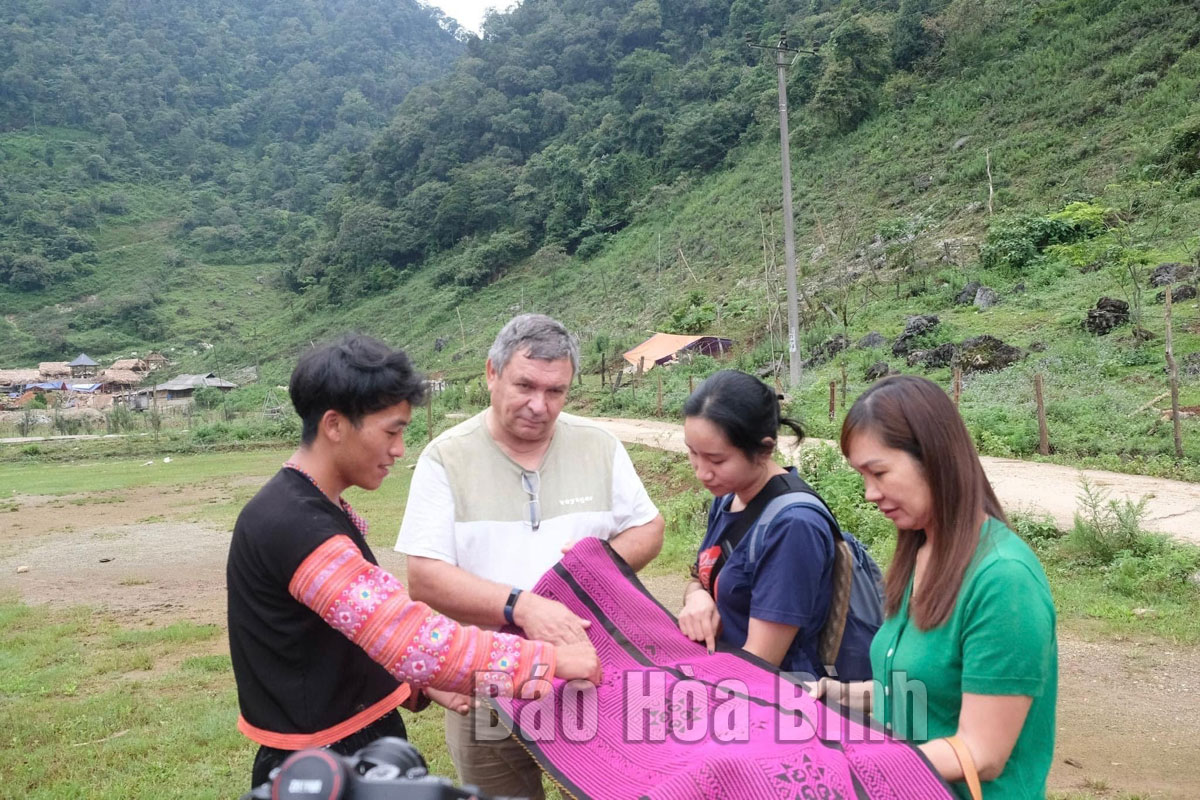 (HBO) - Hoa Binh province is giving priority to developing community-based tourism villages recognised by the "One Commune, One Product" (OCOP) programme in an effort to not only create jobs and improve rural earnings but also sustainably preserve local traditional culture.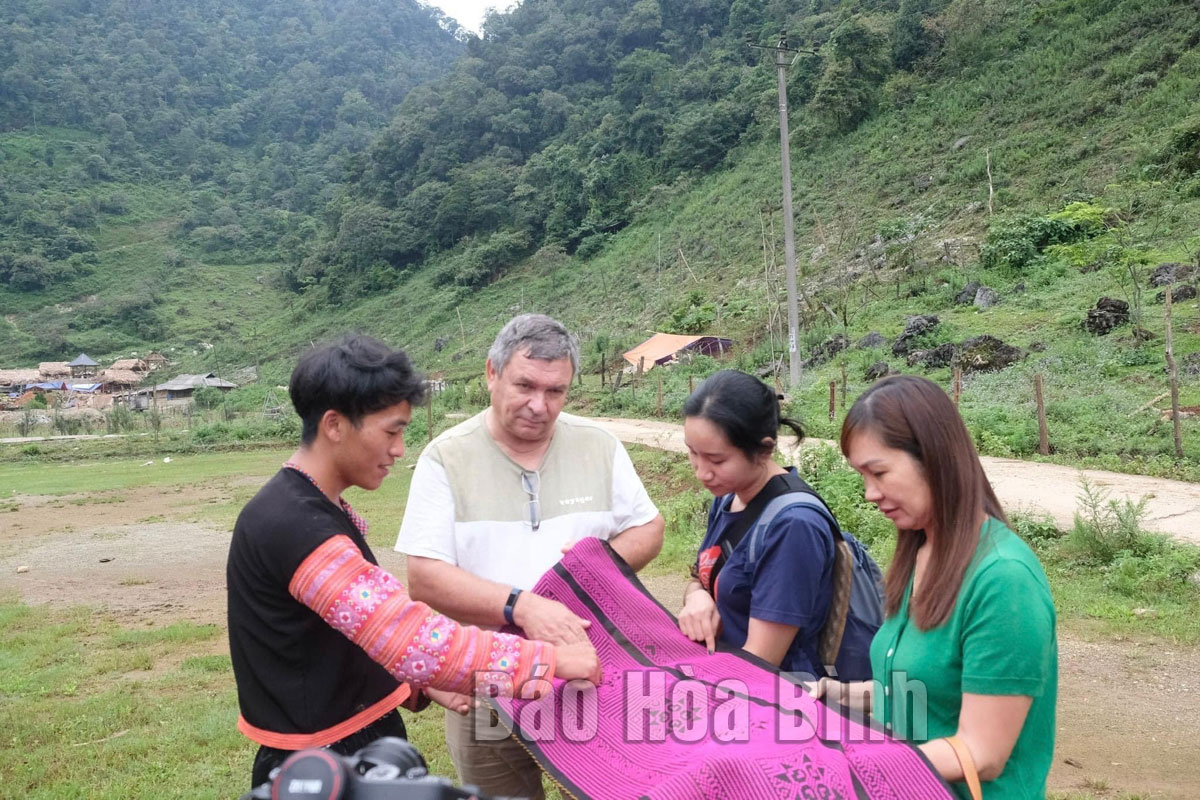 Giang A La (far left), chairman and director of Hang Kia agriculture and tourism services cooperative in Mai Chau introduces brocade products made by H'mong ethnic minority people to visitors.
The diversity and human values of traditional customs of Muong, Thai, Dao, H'mon ethnic minorities coupled with magnificent natural landscapes are paving the way for the province to foster community-based and agricultu
ral tourism.
Many communes have been implementing the OCOP Programme to promote the brand names and reputation of local tourism and seek partnership in boosting tourism.
Hoa Binh is now home to five OCOP-recognised community-based tourism villages rated three to four stars. They include the villages of Hang Kia (run by Hang Kia agriculture and tourism services cooperative - Hang Kia commune, Mai Chau district), Lac (Lac Village agriculture, forestry and services cooperative - Chieng Chau, Mai Chau), Da Bia (Da Bac Community-based Tourism JSC - Tien Phong, Da Bac), Ngoi (Ngoi Hoa Tourism Investment JSC - Suoi Hoa, Tan Lac) and Luy Ai (Phong Phu, Tan Lac).
Giang A La, chairman and director of Hang Kia agriculture and tourism services cooperative, said in the hope of making Hang Kia an attractive destination to both domestic and foreign travellers, the cooperative members have come up with various exciting activities for them, for example, visiting plum orchards, orange farms, and brocade weaving. In 2020, Hang Kia community-based tourism village was honoured by the provincial People's Committee as a 4-star OCOP product. It has welcomed more than 1,000 tourist arrivals since the beginning of this year, with revenue reaching over 1 billion VND.
Hoang Van Tuan, deputy chief of the provincial coordinating office for new-style rural building, said in the coming time, the province will continue to focus on developing rural and agricultural tourism services in tandem with upholding local cultural identity and accelerating promotion of tourism, cultural festivals, OCOP products as well as those made by craft villages.
The province also plans to increase training and upskilling in tourism management for local officials and develop linkages among rural tourist destinations to promote sustainability and enhance people's livelihood, he added./.