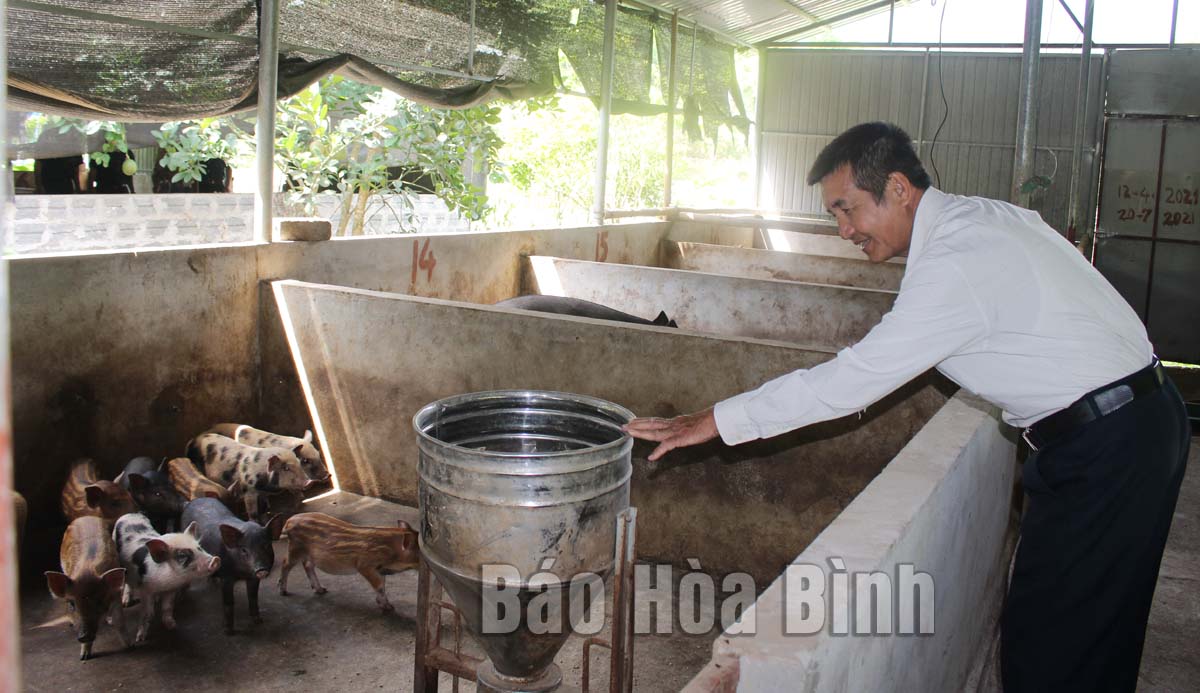 (HBO) - With the efforts of administrations at all levels and sectors, Hoa Binh province now has 100 products that meet provincial OCOP (One Commune – One Product) standards, including 22 four-star and 78 three-star products.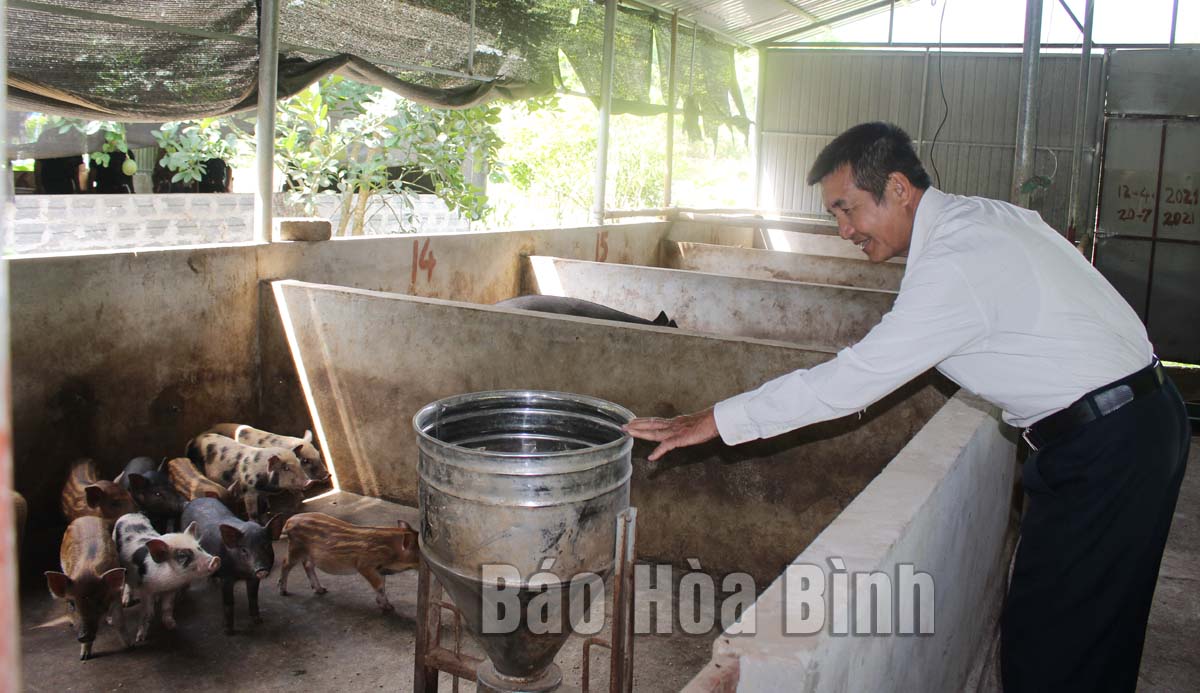 Muong Pa Black Pig Breeding Cooperative in Bao La commune (Mai Chau district) cooperates with 147 satellite households to expand production scale.
The OCOP programme has contributed to raising the value of local traditional products. Through the programme, many clean and hi-tech agricultural cultivation areas have been formed in association with the product value chain, thus contributing to the restructuring of the rural economy. Therefore, the province is focusing on taking concerted measures to improve the quality and develop OCOP products.
After nearly four years of meeting OCOP standards at the provincial level, high-class orange products of 3T Cao Phong Agricultural Cooperative (Cao Phong district) have always been affirmed as a quality and prestigious brand in the market.
In order to improve the quality and competitiveness of OCOP products, over the past time, the provincial Department of Agriculture and Rural Development has coordinated with all sectors and localities to focus on orienting and developing OCOP products; managing and monitoring quality standards; and providing training and technical support. The department has also focused on implementing science and technology policies for OCOP products by researching and applying science and technology, protecting intellectual property rights, and stepping up digital transformation in product branding and management.
Attention has also been paid to traceability, grant of Production Unit Codes (PUCs), ensuring quality standards to increase value, promoting and marketing products in many forms such as participating in OCOP fairs and exhibitions, building stores to introduce and sell products in Hoa Binh city and districts.
In addition, localities and cooperatives have promoted the building of production linkage chains, contributing to changing the production mindset of farmers from small and fragmented to commodity production with a large scale, and high economic values; from a single household economy to a cooperative model linked to each industry's value chain.
With the determination to raise the value of OCOP products associated with agricultural and rural development, and continue to promote the advantages of each locality to develop OCOP products, the provincial new-style rural coordination office will set up an inspection team to inspect and supervise the implementation of regulations on quality assurance of OCOP products.