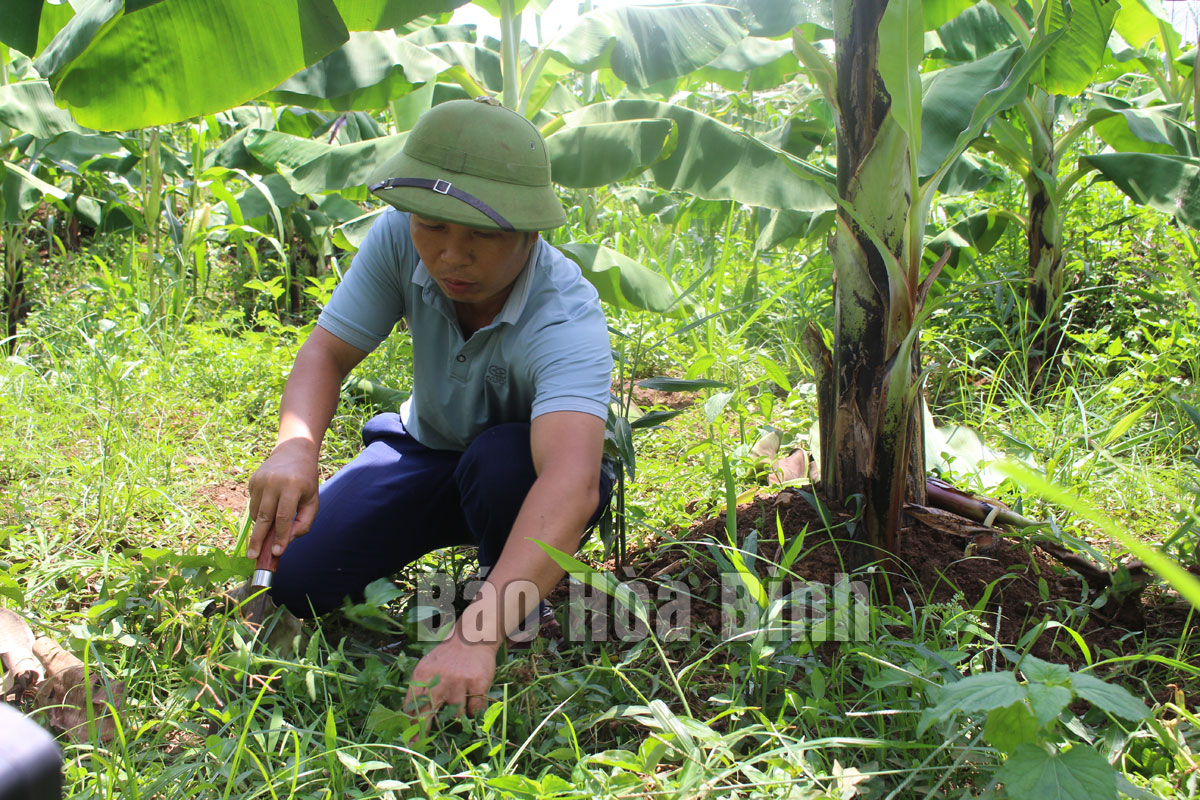 (HBO) - Towards a green and environmentally-friendly agriculture, many agricultural cooperatives in Hoa Binh province have used biological products in pest prevention and control and composted organic fertilisers to manure plants. Green agricultural models have helped reduce production costs, create clean and safe food for consumers, and at the same time create a healthy living environment.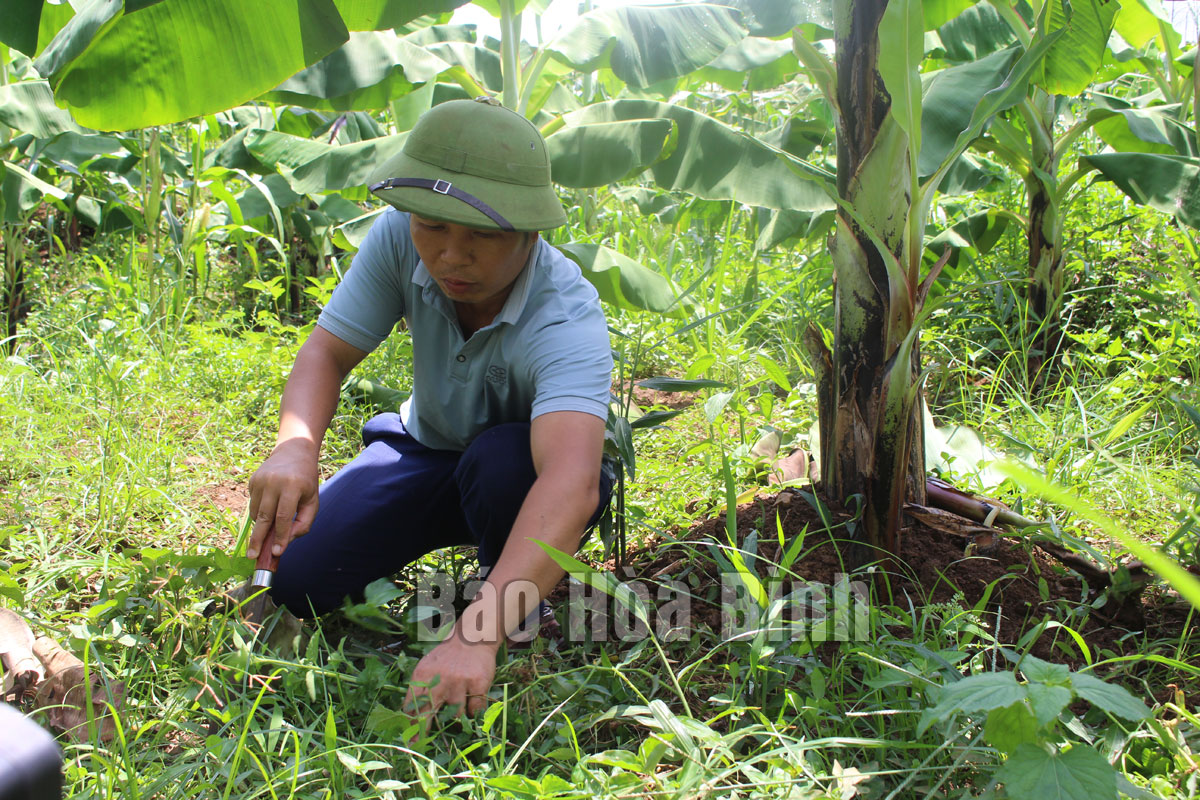 A member household of Dong Phong Agricultural Service Cooperative in Hop Phong commune of Cao Phong district grows bananas combined with medicinal plants under the model of "Green production - healthy living".
Clean agricultural products which meet food hygiene and safety standards are an indispensable need in the current period. With its role and function of protecting, representing and supporting collective economic organisations, over the past time, the provincial Cooperative Alliance has organised many activities to support cooperatives with opportunities to access to clean agricultural production; and create chances for cooperatives and businesses to boost linkages in production and consumption, and form supply chains under contracts.
In 2021, the alliance organised 11 workshops and 30 events connecting businesses and cooperatives. Since the beginning of this year, nine seminars have been held in nine districts for businesses and suppliers to meet and discuss with cooperatives and local authorities.
Tran An Dinh, chairman of the alliance, emphasised that to protect the environment and limit the use of pesticides and fertilisers, recently, the alliance called for OXFAM's support for the implementation of an initiative to raise public awareness about the Law on Environmental Protection towards changing the behaviour of using fertilisers and pesticides in production for its members in Cao Phong district. Implementing the initiative, the alliance has organised training for its members and farmer households associated with cooperatives in the district.
It has also held workshops to share the results of the implementation of the environmentally-friendly agricultural production models with local people. In the coming time, the alliance will organise mobile groups to disseminate information about the Law on Environmental Protection and environmentally-friendly production.