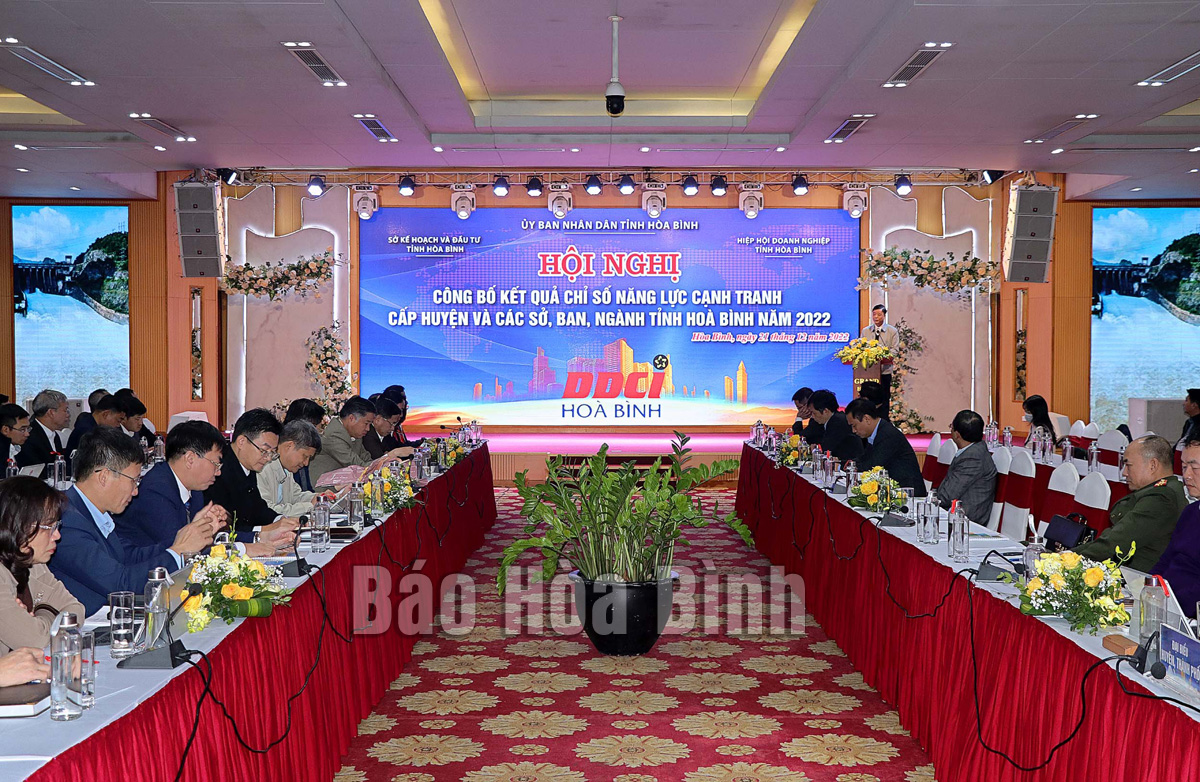 (HBO) – After the two-year implementation of the District and Department Competitiveness Index (DDCI), there have been changes in the mindset and actions of all-level authorities, agencies and businesses.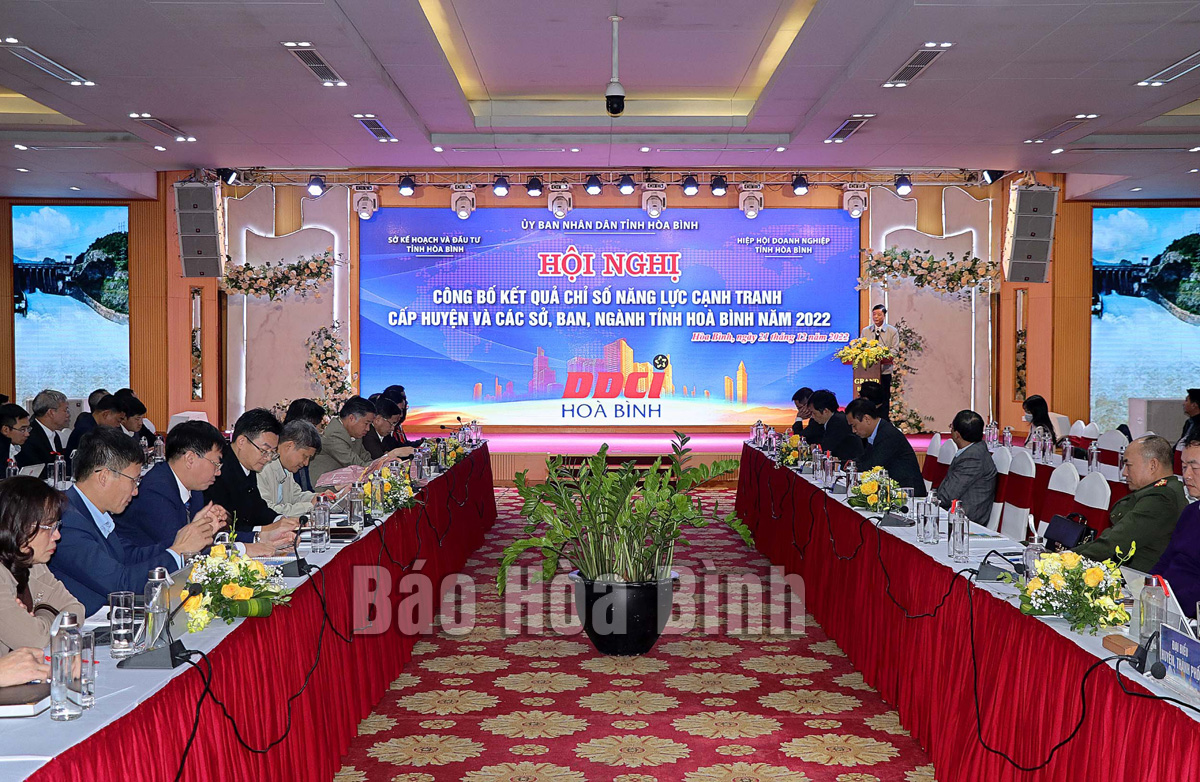 At the conference announcing results of the 2022 DDCI.
Yen Thuy district has taken specific measures to improve the local investment and business environment, focusing on reforming administrative procedures and consolidating the apparatus to better serve enterprises and people.
The district has assigned officials to accelerate administrative reform and help firms and people remove difficulties in production and business. Last year, it gained 85.54/100 points, ranking second in the DDCI for the second time.
Vice Chairman of the district People's Committee Bui Huyen said all of the administrative procedures at both commune and district levels have been upgraded regularly in line with regulations. Last year, Yen Thuy completed all of the 17 set criteria.
According a survey which was conducted by Economica Vietnam and the provincial business association randomly among 26 departments, agencies, districts and Hoa Binh city, the management board of industrial parks in Hoa Binh province ranked first with 80.04 points. It was followed by the provincial Social Security with 78.58 points, and the Department of Planning and Investment, 77.94 points.
The average DDCI of the departments and districts rose by 2.26 points to 77.8 points.
Vice Chairman of the provincial business association Ha Trung Nguyen said the index has created a push for departments, districts and localities to fulfill their tasks./.