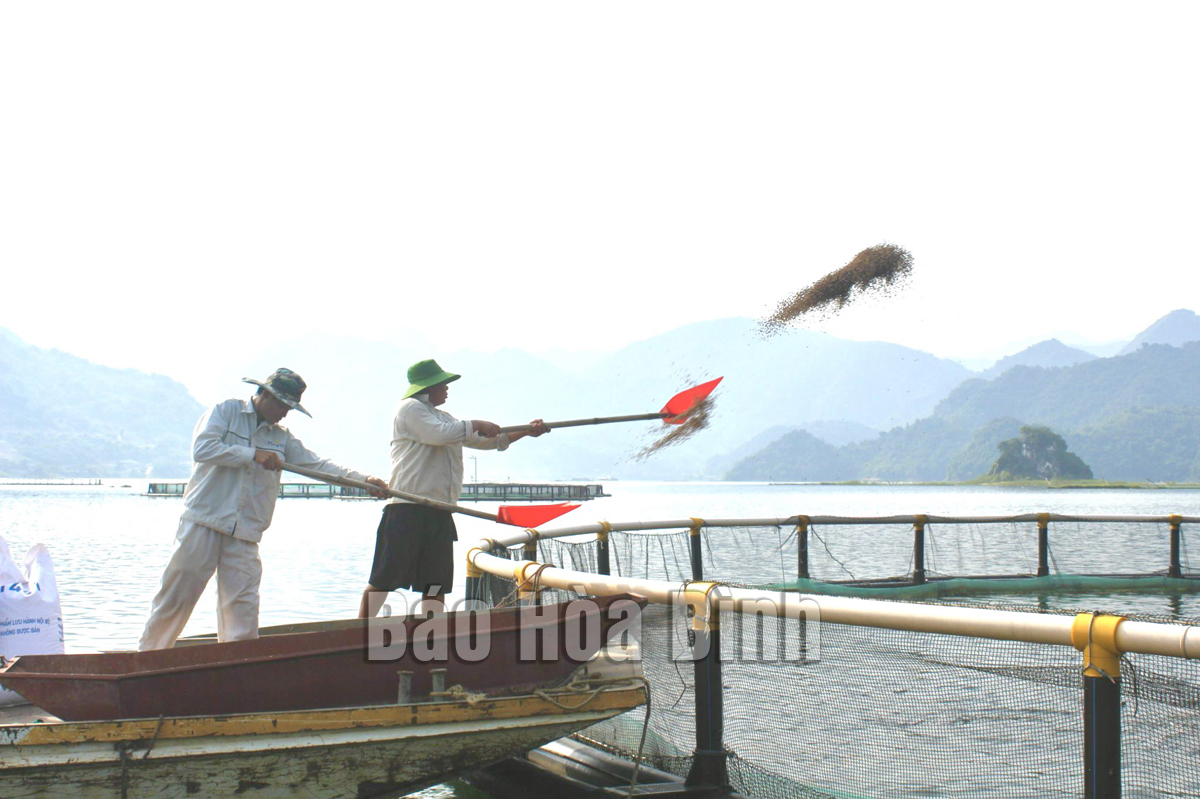 (HBO) - Since the beginning of 2023, localities in the northern mountainous province of Hoa Binh have continued to invest in cage fish farming in large water areas while maintaining fish farming in ponds, lakes, fields and reservoirs.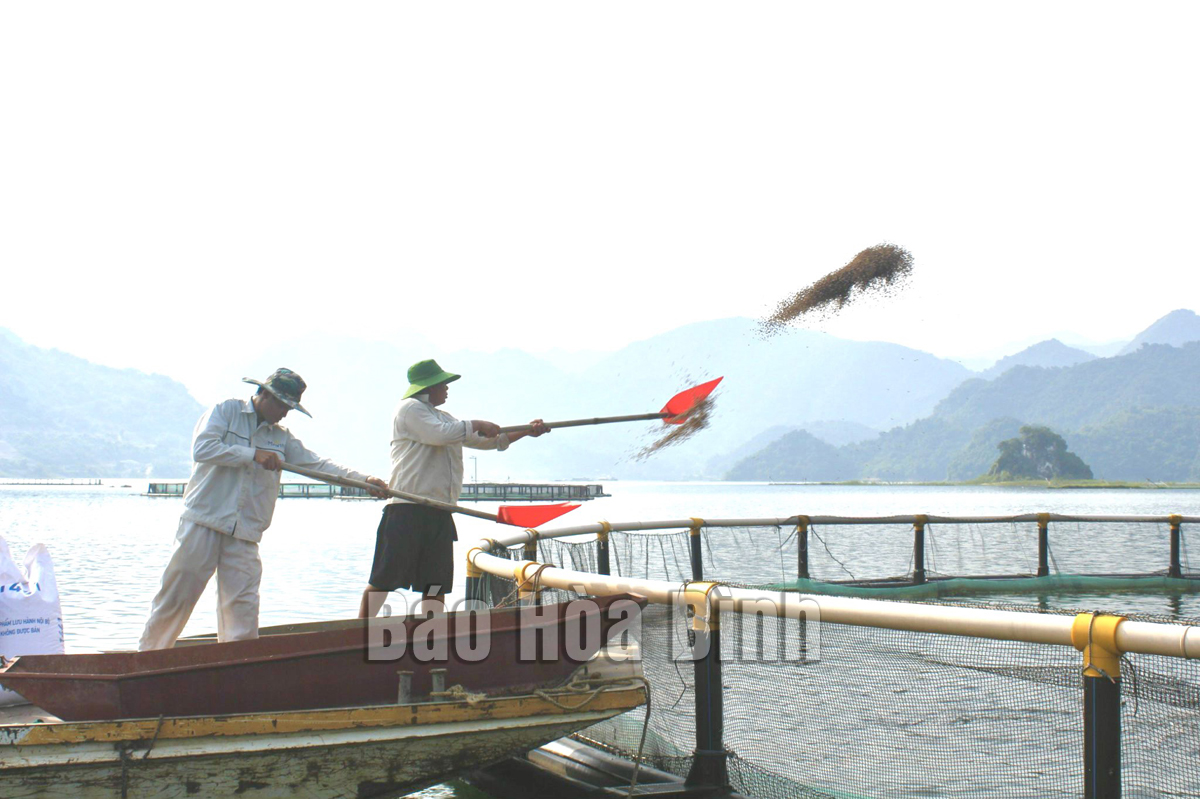 Farmers in Hien Luong commune, Da Bac district, develop cage fish farming
Currently, the province has 2,695 hectares of water surface for fish farming and 4,900 fish cages. In the first two months of this year, the province's fish output was estimated at 3,063 tonnes, of which 2,577 tonnes from aquaculture.
Fishing activities in the province take place mainly on Da river hydropower reservoir, large rivers, lakes, springs and dams with means of exploitation including 1,470 boats of all kinds, 1,250 nets and 445 hooves.
The province's fries output for the spring-autumn crop this year is estimated at 31 million of all types.
The inspection and protection of aquatic resources have been strengthened, helping to reduce the use of explosives, electric pulses and poisons in order to promote and develop aquatic resources in the locality./.