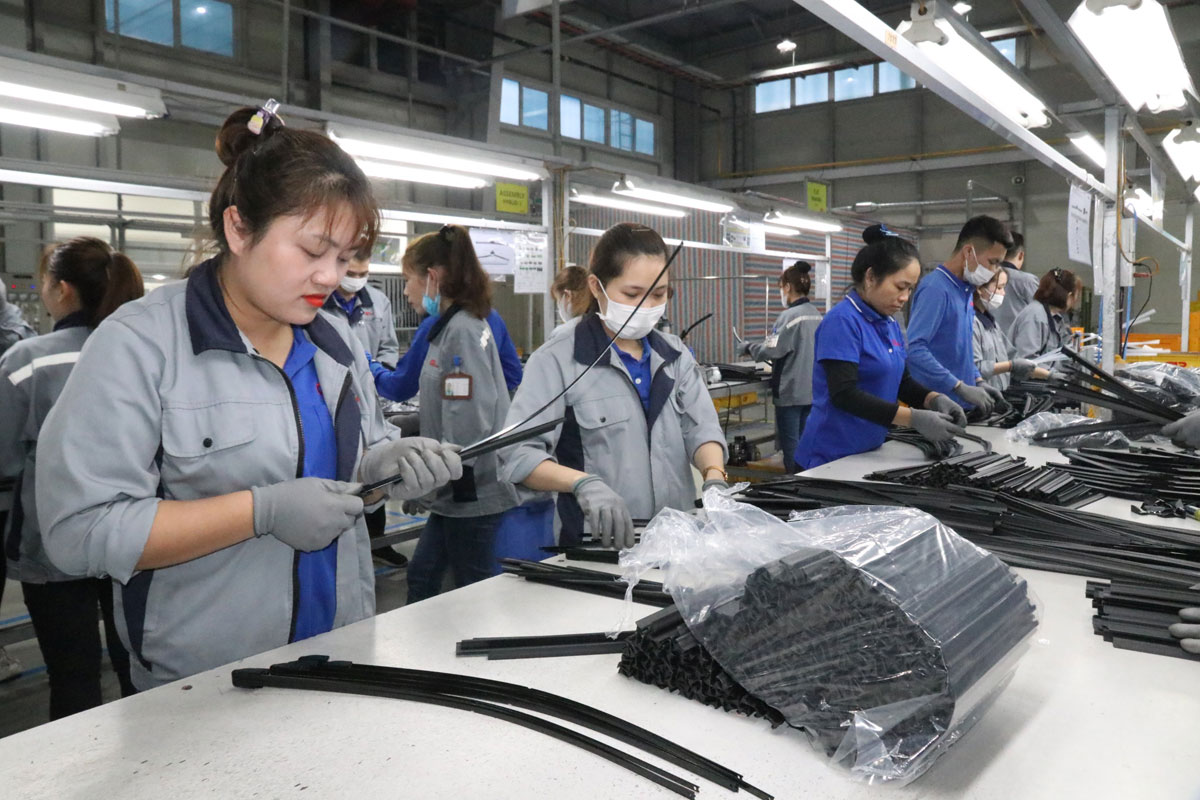 (HBO) – The management board of industrial parks in Bac Giang province took lead in terms of the District and Department Competitiveness Index (DDCI) last year, with 80.04 points, up more than 20 places from the 2021 ranking.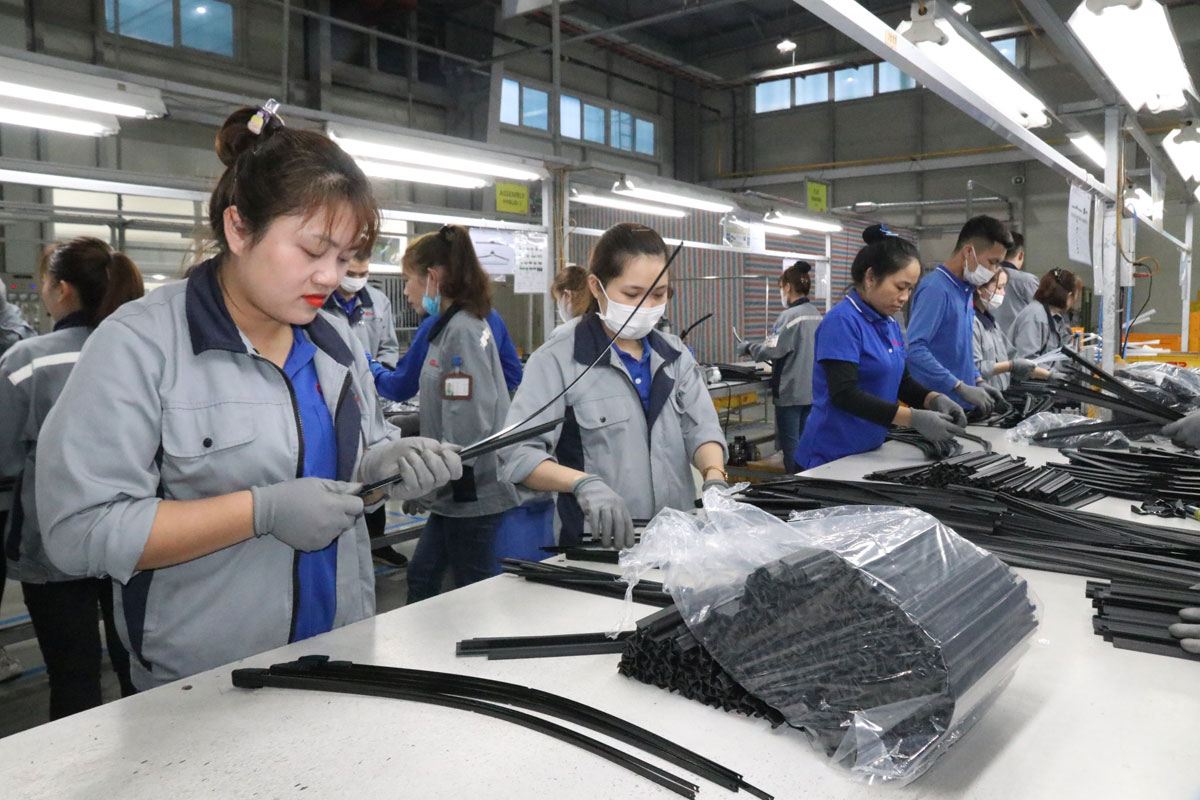 Wholly foreign-invested CAP GLOBAL Co., Ltd. that invests in the Luong Son Industrial Park has brought about stable income, jobs to many labourers
For the result, the board has taken various solutions to utilise its strengths and deal with shortcomings and limitations in implementing indicators, contributing to improving the local business environment.
According to a report on the DCCI in Hoa Binh province in 2022, among the eight indicators of the index, the board ranked first in five and entered the top three for two others.
Le Quynh Chi, from Economica Vietnam, said local departments and agencies, especially the board, made outstanding performance in the indicators of public service and single window quality, unofficial expenses, transparency, corporate support and market penetration.
She attributed the results to the units' action plans and programmes , as well as their attention to the quality of public services, the personnel work and IT applications in administrative reform.
According to Phan Thi Thu Hang, head of the board's business management bureau, the board has proposed the provincial People's Committee publish all planning schemes of industrial parks on its website, and regularlly provided updates on the province's investment attraction policy, and operations of the board and enterprises in industrial zones.
To create a professional and friendly investment environment, the board has also increased dialogues with enterprises, and coordinated with departments and agencies in building an online public service system connected with the national investment information system.
However, the board said, there are many indicators that require coordination between departments and agencies such as market penetration and business licence and support. Therefore, to raise the provincial competitiveness index, the People's Committee should instruct relevant agencies to improve the capacity and speed of the public service system./.