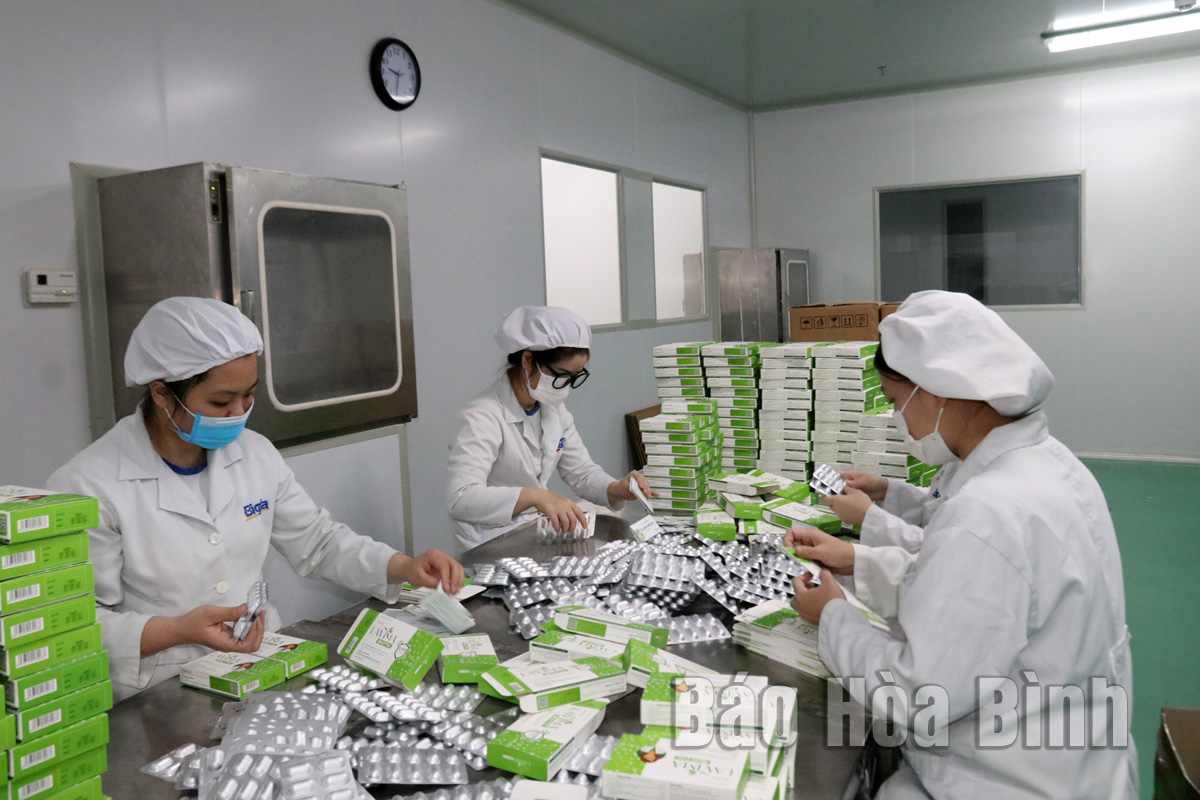 (HBO) – In the 2022 Provincial Competitiveness Index (PCI) announced by the Vietnam Chamber of Commerce and Industry (VCCI) in early April, Hoa Binh ranked 53rd out of the country's 63 provinces and cities with a total score of 62.81 points, up 9 places compared to 2021. This result reflected efforts of the whole political system in reforming administrative procedures and improving the local business investment environment.
The Resolution of the 17th provincial Party Congress for the 2020 – 2025 term set a target of increasing 3 places each year on the PCI rankings. It defined administrative reform and improvement of the business and investment environment is one of strategic breakthroughs in order to successfully implement the province's socio-economic development targets for the 2020 – 2025 period. However, in 2021 - the first year implementing the Resolution, the province fell to the 62nd place out of the 63 provinces and cities in the PCI rankings and was in the underrated group.
Therefore, many concerted solutions have been drastically implemented by the province. The whole political system has got involved with the determination to build an open, transparent and attractive business environment. The provincial People's Committee has supplemented many mechanisms and policies to improve the business and investment environment, and create favourable conditions and equality for all economic sectors to develop. At the same time, it has built specific mechanisms and policies to encourage enterprises to invest in agriculture and rural areas, support linkages in production and consumption, and assist innovation and start-ups.
In addition, efforts have been made to simplify administrative procedures, promote the application of information technology in handling administrative procedures, and improve the satisfaction of organisations and individuals.
These solutions have created trust in the business community. As a result, in the 2022 PCI index, the province saw seven out of nine component indexes reporting increases compared to those of 2021.
However, the provincial People's Committee, departments and agencies all agreed that it cannot be satisfied, because the province's PCI is still at the bottom. Therefore, in order to fulfill socio-economic development targets for 2023, there is a need for persistence and decisiveness in the process of improving the competitiveness index as well as the business and investment environment of the province. In particular, carrying out solutions to promote production and business and ensure a safe policy environment for enterprises to develop is considered as one of the key tasks in the coming time./.