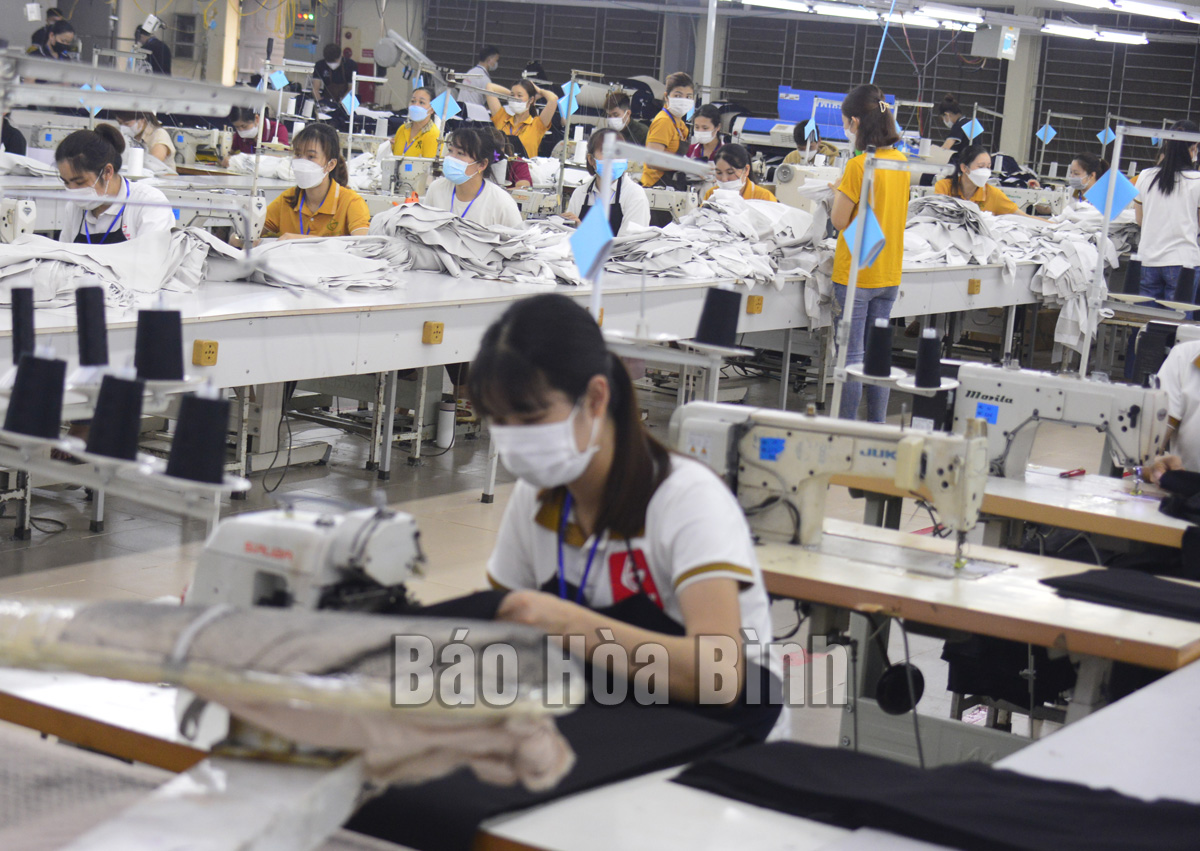 (HBO) – Hoa Binh province saw its market entry index, one of the sub-indices of the Provincial Competitiveness Index (PCI), increasing in terms of points, yet decreasing in ranking last year.
The fact requires departments and localities in Hoa Binh to make greater efforts and take more drastic actions in order to raise the PCI, particularly the business confidence index.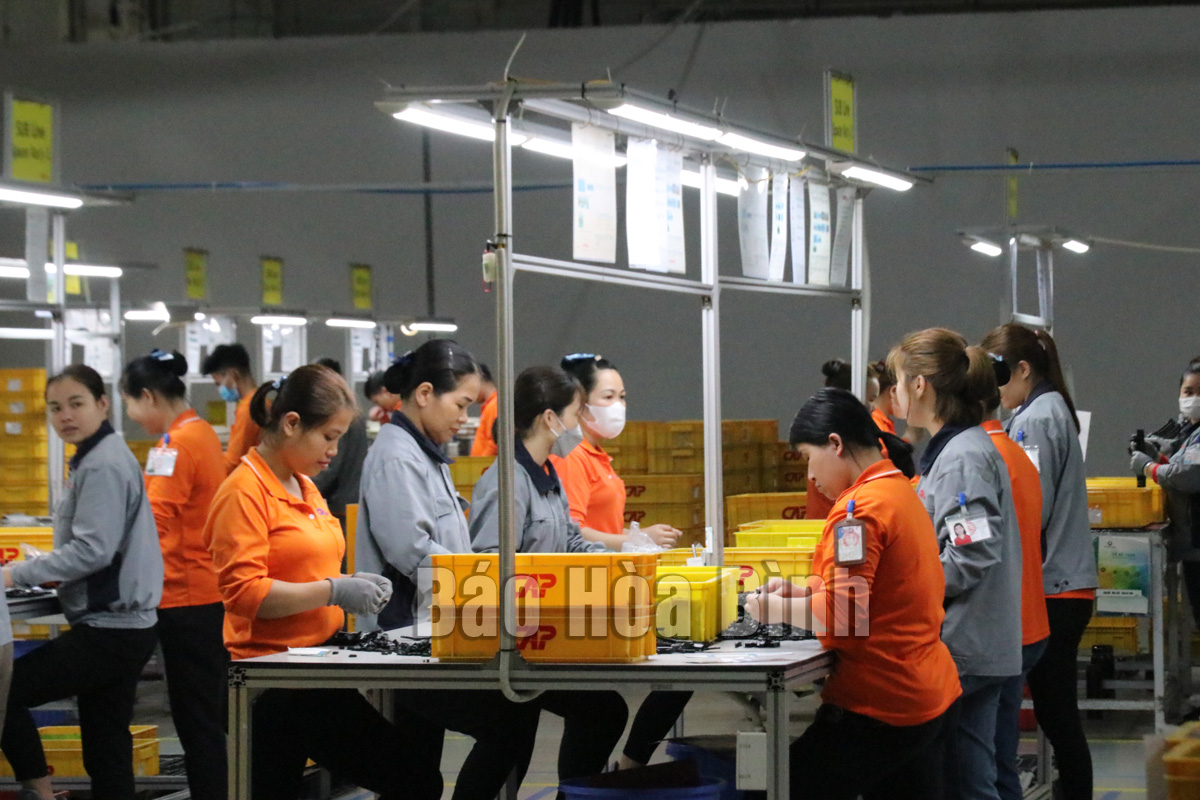 Thanks to the support from competent agencies, Cap Global Company Limited at the Luong Son Industrial Park has been operating fruitfully since 2020.
Last year, Hoa Binh ranked 53rd among the 63 cities and provinces in the PCI, up nine places from 2021. The locality gained 6.49 points in the market entry index, up 0.27 points, while its ranking in this regard dropped one place from the previous year.
According to the provincial Department of Planning and Investment, Hoa Binh's market entry index, which was even lower than the national average, was evaluated based on businesses' dissatisfaction of some procedures like business registration, and its publicity and transparency.
The department also pointed to limitations in the communications work and the ability of some enterprises to carry out online administrative procedures, as well as the lack of sense of responsibility of officials and public servants.
Besides, agencies and businesses have not been well aware of the 10 sub-indices of the PCI yet, leading to subjectivity in their response to the questionnaire, it added.
To improve the market entry index, Deputy Director of the Department of Planning and Investment Vu Duc Dung said the department has proposed the provincial People's Committee instruct agencies to effectively assess administrative reform.
At the same time, it is necessary to raise the awareness of officials and public servants about the civil service culture and step up IT application in the administrative work, he noted.
With the solutions being rolled out concertedly, the market entry index and other sub-indices of the PCI are expected to be improved in the coming years, thus helping spur local socio-economic development and raise confidence of people and businesses in local administration./.