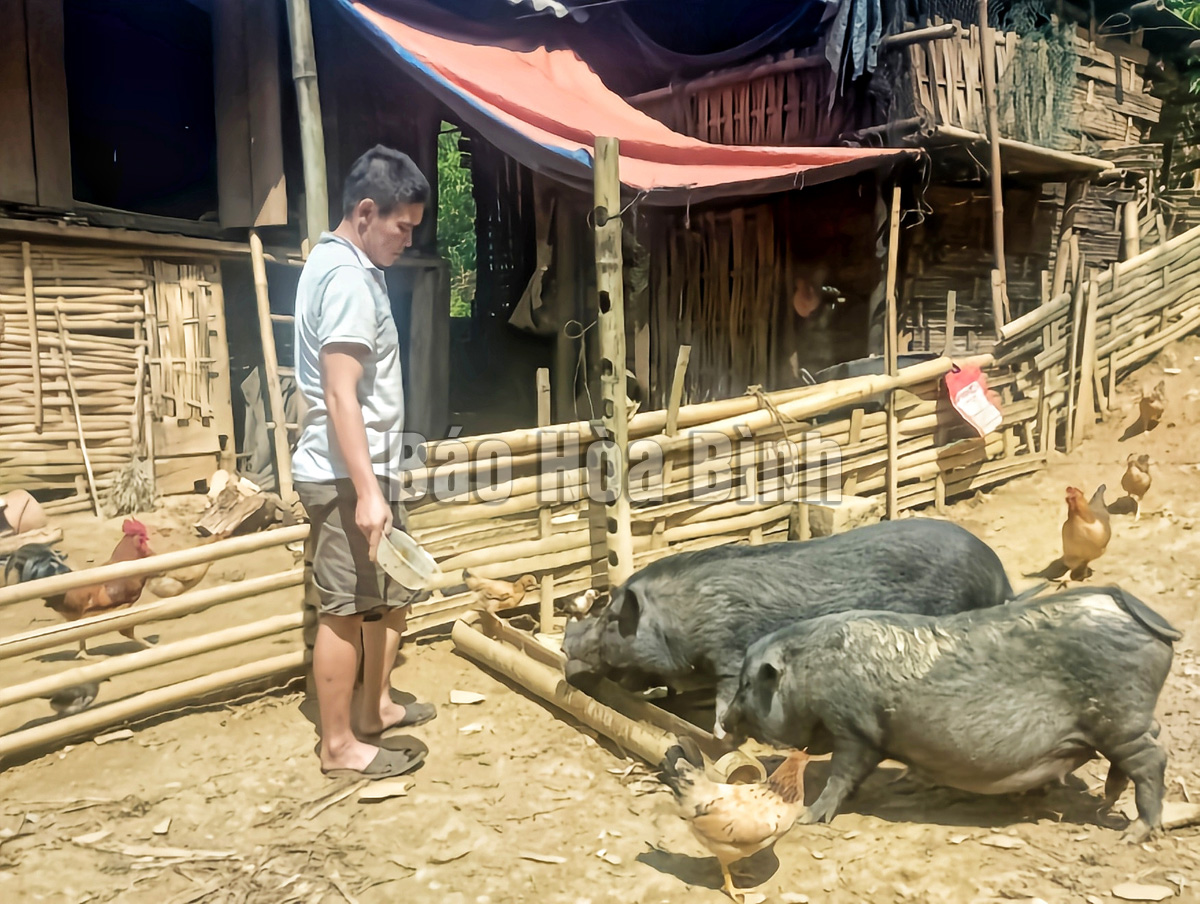 (HBO) - In recent years, farmers in Ngo Luong commune, Tan Lac district, have focused on raising animals native to the land, hence the formation of products imbued with the local identity, serving the future growth of tourism.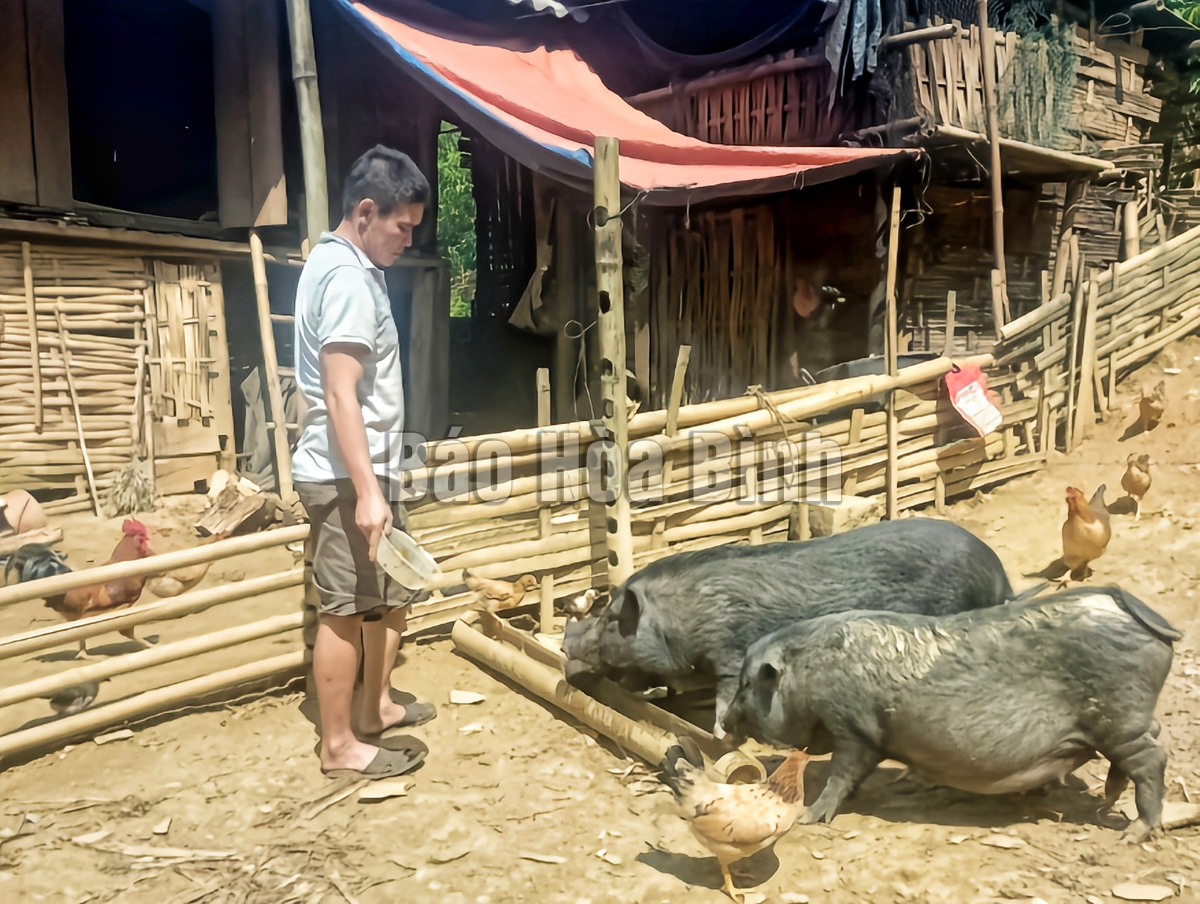 Bui Van Inh's family in Bo Tram hamlet, Ngo Luong, develops indigenous pig breeding, reaping positive economic outcomes.
Ngo Luong is a difficult mountainous commune lying 30 km away from the district's centre. It houses four hamlets with 351 households grouping 1,650 people. The local rates of poor and near-poor households in the locality now stood at 24.29% and nearly 29%, respectively. Despite its difficulties, Ngo Luong is a land of potential and advantages with high forest coverage, a fresh climate, and a natural landscape that still retains many wild features.
Bui Van Thai, Vice Chairman of the Ngo Luong People's Committee said the locals raise cattle and poultry. As for their pig herd, there are currently over 1,200 heads, about 70% of which are native black pigs. Raising indigenous black pigs is suitable for local conditions and enjoys favorable prices and output despite falling prices in the market. Therefore, many households involved have seen their incomes improve.
Currently, 200 local households are joining the farming of the black pigs. Bui Van Hung in Bo Tram hamlet runs a herd of 100 pig heads reared in a one-ha area. Hung said the locality houses grazing grounds and abundant food sources, suitable for raising the black pigs. Moreover, the animal's output is quite stable, with its current price being about 120,000 VND (5.12 USD) per kg.
In the 2023 – 2025 period, livestock development in Ngo Luong is set to receive regular support from the sub-department of livestock and veterinary medicine regarding vaccination work and technical training. The assistance is expected to help control diseases and create products with strong local identity, attracting tourists and accelerating the process of hunger eradication and poverty alleviation./.