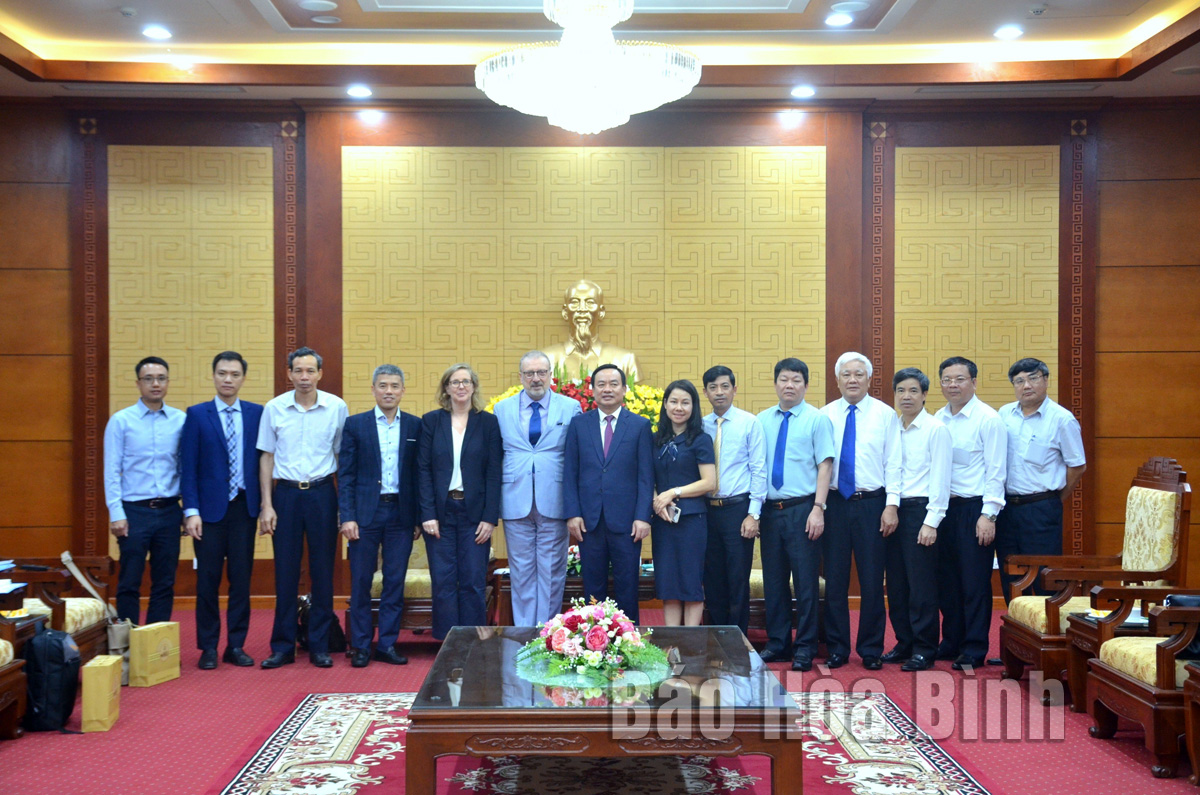 (HBO) - On May 26, Mr. Quach Tat Liem, the Vice Chairman of the Provincial People's Committee and the leaders from a number of departments and branches worked with the delegation of European Union in Vietnam, led by Mr. Mario Ronconi, the Director General in charge of South Asia - Southeast Asia at the Asia - Pacific - Middle East Department under the General Department of International Partnership as the head of the delegation, to introduce and discuss the potentials and strengths of the locality as well as the cooperation opportunities between Hoa Binh and European Union.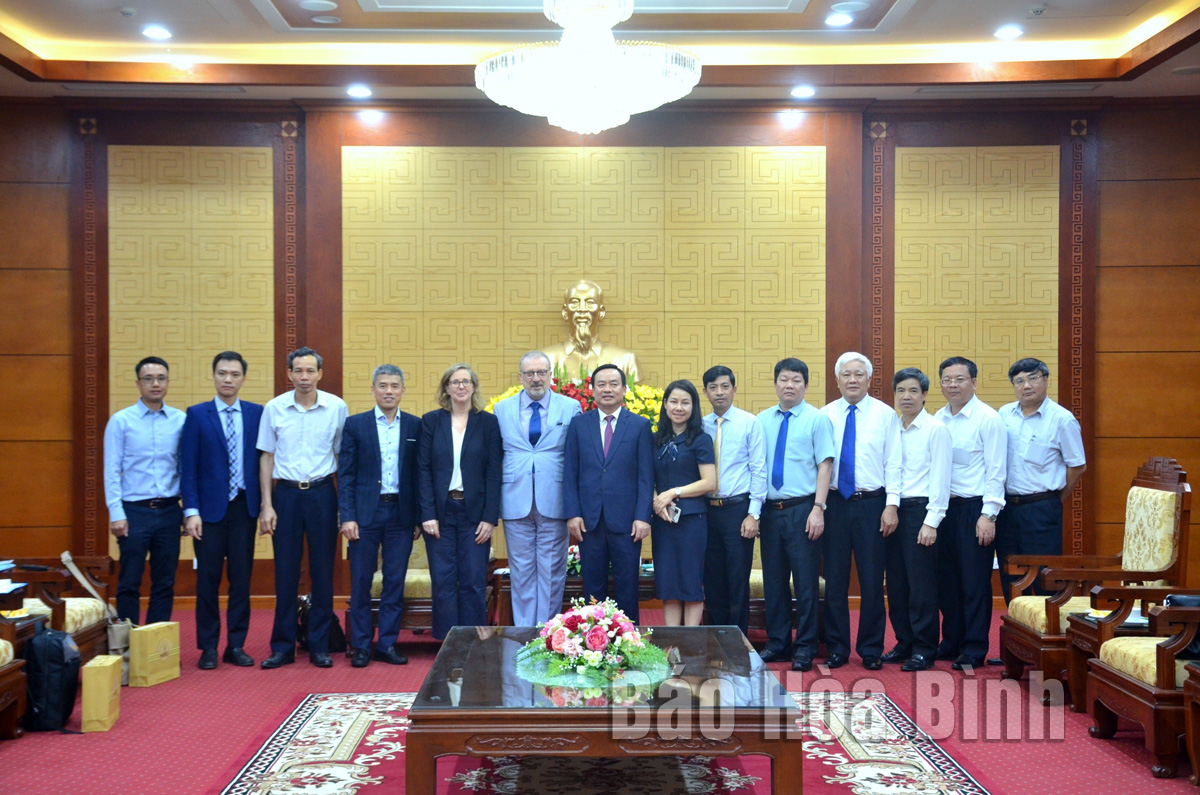 The leaders from the province and the appropriaet departments are taking photos with the Delegation of the European Union in Vietnam.
The Vice Chairman of the Provincial People's Committee quickly gave the information on the province's geographical location, traffic, potential, advantages, and socio-economic situation. In which, it is emphasized that Hoa Binh has important national highways running through, especially Hoa Lac - Hoa Binh highway is about to be expanded with 6-8 lanes, and when it is completed, it will shorten the time from Hoa Binh city to Hanoi. Currently, the province has strongly developed a number of advantageous economic fields such as agriculture, forestry, fisheries, and industrial development.
In addition, Hoa Binh has an abundant labor force and many policies and needs to attract the direct foreign investment, the official development assistance, ODA, and the non-governmental foreign aid. Currently, in the province, there have been a number of projects funded by the European Union, which have achieved certain results such as the support project for 3T cooperative of Eco Fair; the project supporting the ethnic minority youth; the sub-project for the rural electricity supply from the national grid; the project for expanding Hoa Binh Hydropower Plant phase 2…
The Vice Chairman of the Provincial People's Committee wished that Mr. Mario Ronconi would be an active bridge to promote the cooperation relations between Hoa Binh and the European Union; researching, supporting and creating the favorable conditions for the agricultural products of the province to enter the European markets. At the same time, he wiched that the province would be supported in the fields of agriculture, industry, commerce, natural resources and environment, climate change adaptation, science and technology transfer, especially the green technology and clean industry.
At the meeting, Mr. Mario Ronconi thanked the respectful reception of the provincial leaders and expressed his impression of Hoa Binh's achievements in recent years, as well as he highly appreciated the cooperation between the two sides and the role of the local authorities in supporting the delegation to implement the programs and projects in the province. The visit and work helped promoting the solutions to further support the province in realizing its socio-economic development strategy in the coming time.