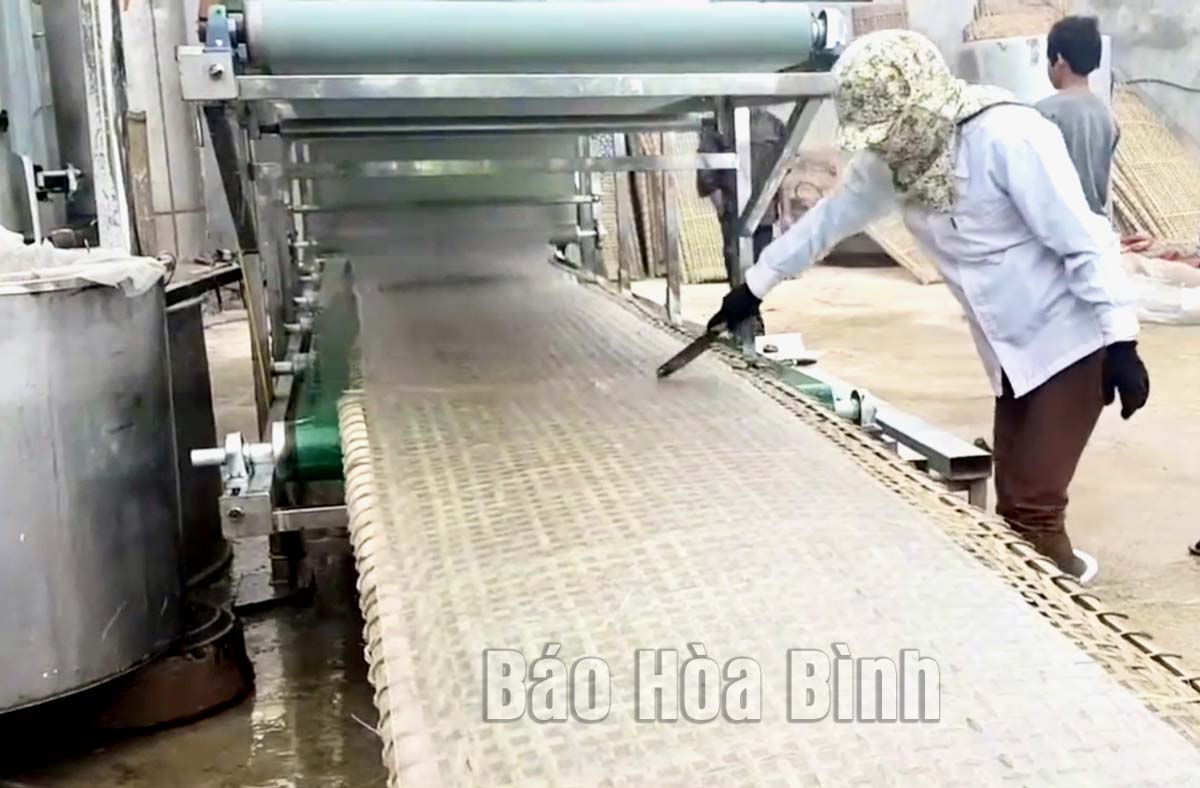 (HBO) – Implementing the One Commune One Product (OCOP) programme, Da Bac district of Hoa Binh province has been developing OCOP products, considering it an effective way to increase the values of local typical agricultural products.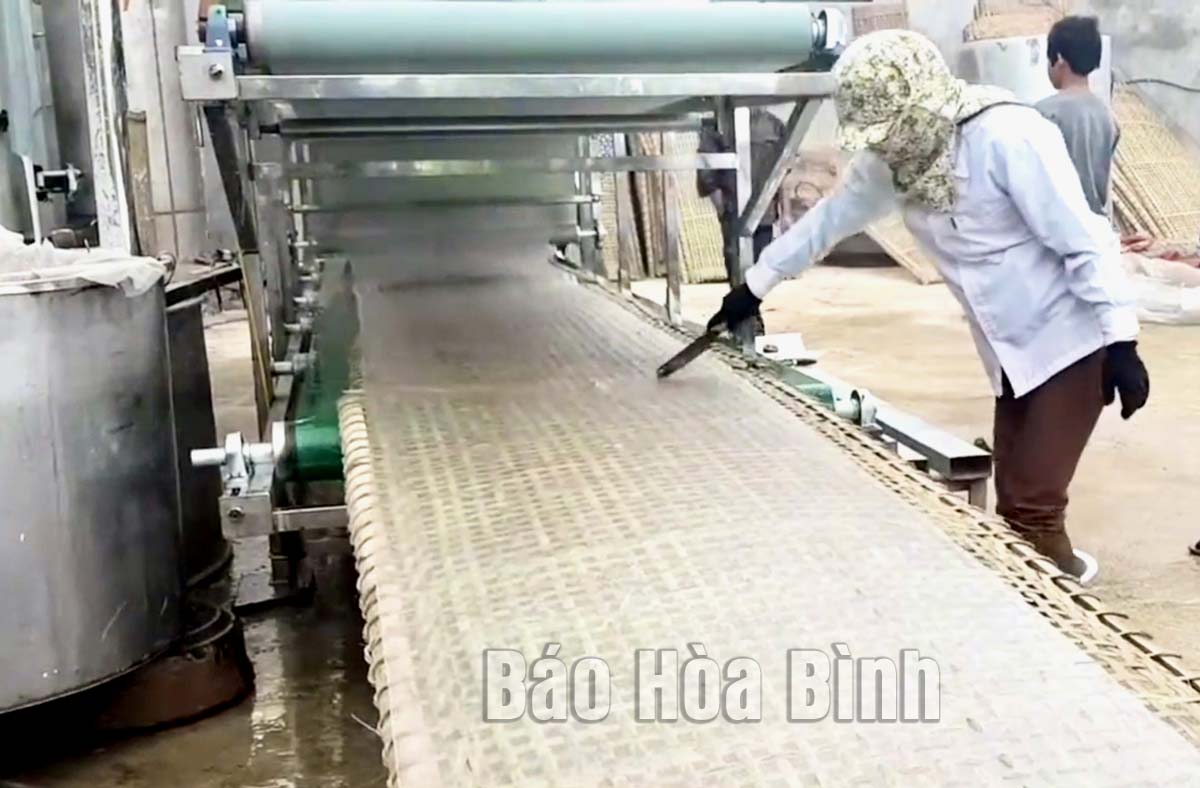 Da Bac vermicelli of Yen Ly cooperative is a 3-star OCOP product of Cao Son commune.
Tan Minh indigenous pork of Tam Cuong Tan Minh cooperative in Tan Minh commune was recognised as a provincial 3-star OCOP product in 2022. Local farmers still preserve the indigenous black pig breed. Qualified piggies are selected to be raised from seven months to one year, then sold to the market. Twenty-five households in the commune signed commitments with the cooperative to ensure the variety source and breeding technique.
Ha Thi Tam, chairwoman and director of the cooperative, said that it has invested in a slaughterhouse, storage equipment, and a vacuum machine to keep pork fresh.
Products get codes and barcodes that enable traceability. A kilogramme of pork is sold at about 130,000 VND while vacuum-packed pork is 150,000 VND per kilogramme. On average, the cooperative sells more than 5 quintals of pork each month.
Determining that participating in the OCOP programme is an opportunity to promote and improve the values of agricultural products, the Da Bac People's Committee has focused on standardising products that the Hoa Binh provincial People's Committee selected to make OCOP products such as vermicelli, corn wine, Sachi seeds, dried buffalo meat, indigenous pork, Jiaogulan tea, and Da river fish.
Every year, the district's Division of Agriculture and Rural Development coordinates the Farmers' Union, Women's Union, and Division of Culture and Information to organise training courses on the OCOP programme for hundreds of farmers.
Since 2018, Da Bac district has built and standardised seven provincial-level OCOP products rated 3 - 4 stars.
Bui Khac Vinh, Head of the district's Division of Agriculture and Rural Development, said that the support for the standardisation of products has created more motivation and encouraged producers to actively participate in the OCOP programme. As a result, product quality and safety are ensured, which helps gain consumers' trust, creating value chains in agricultural production.
Da Bac district set a target of supporting the building and development of one or two products meeting OCOP requirements for products rated three stars or more every year during the period of 2021-2025./.