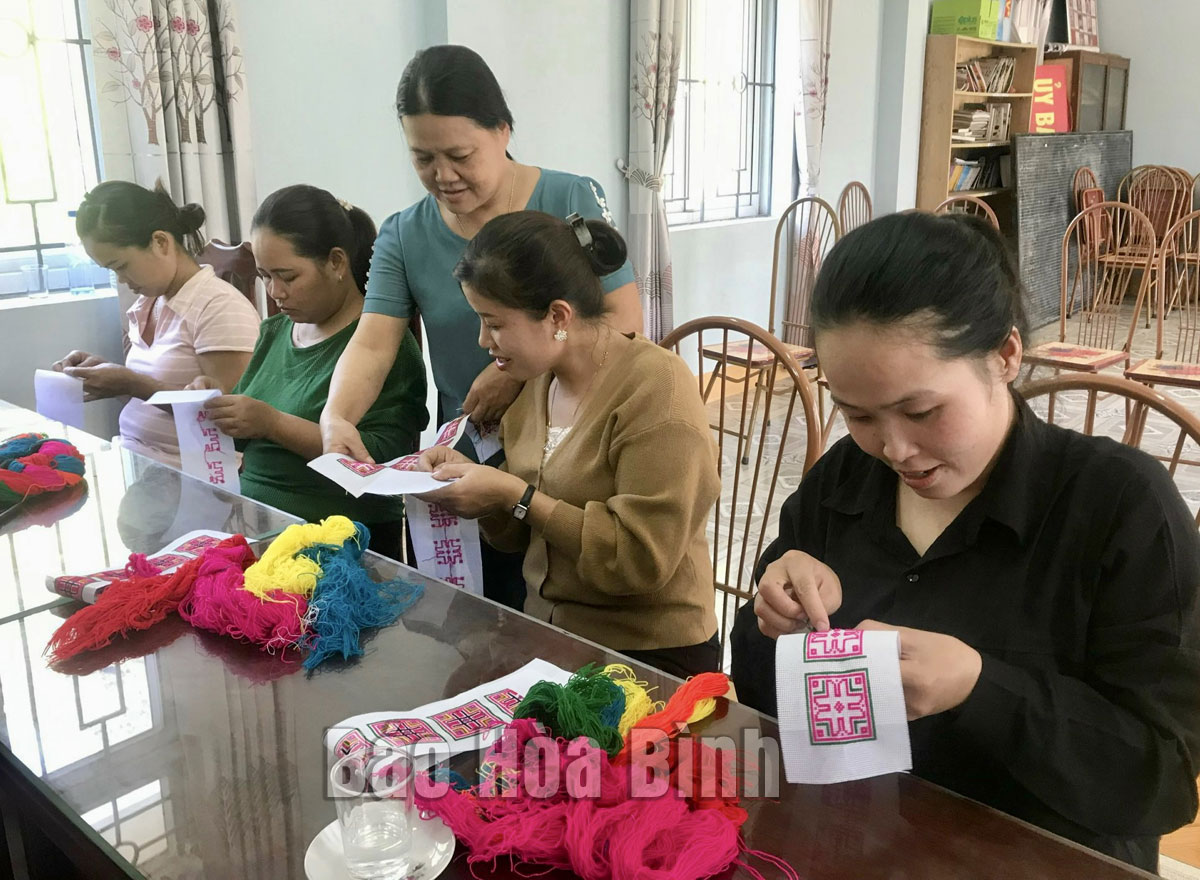 (HBO) – The northern province of Hoa Binh has allocated 7.5 billion VND to support vocational training for workers of poor, near-poor families and people living in disadvantaged districts.
The act is within the framework of a project on vocational training development in disadvantaged areas (under the national target programme for sustainable poverty reduction in 2022).
In the remaining months of the year, the province needs to accelerate the implementation of the project, according to Doi Van Chinh Deputy Director of Hoa Binh Department of Labour, Invalids and Social Affairs.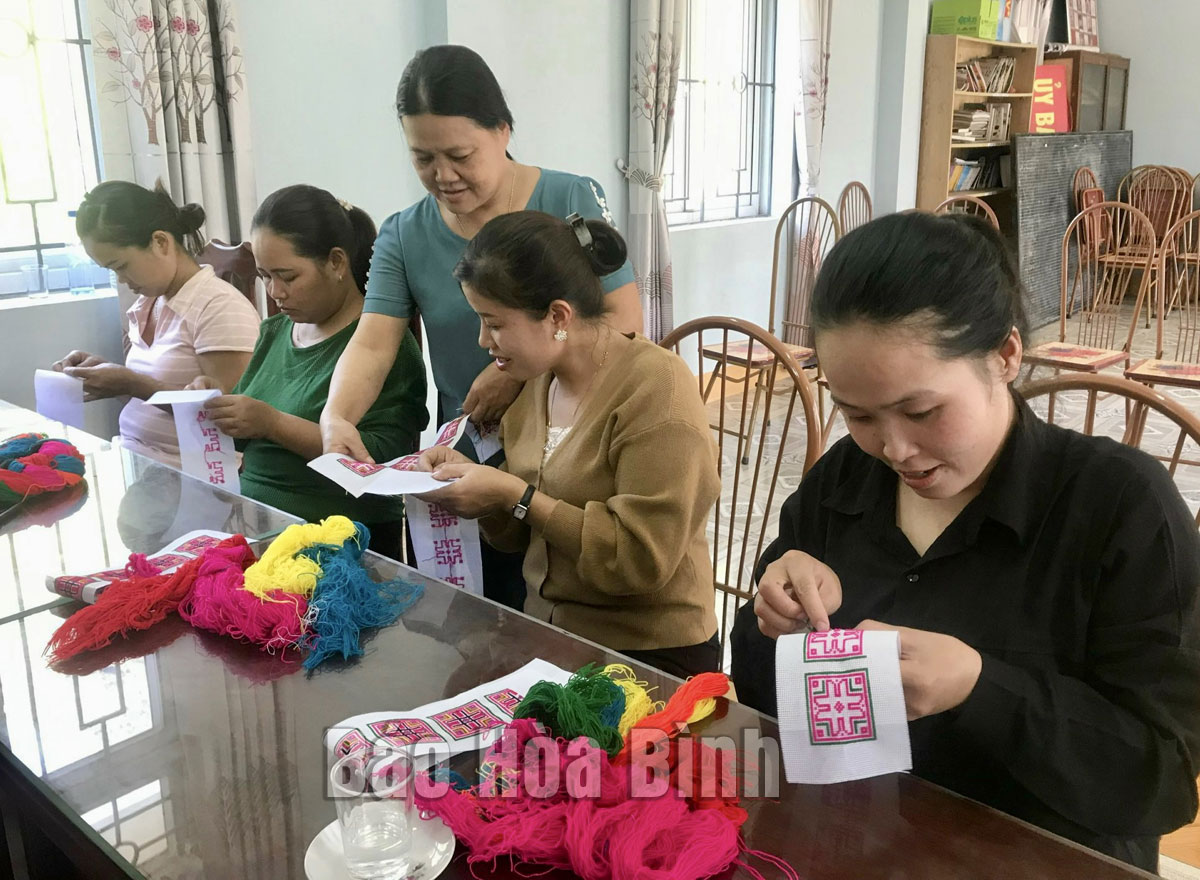 With funding from the vocational training under the National Target Program on Sustainable Poverty Reduction, the Center for Vocational Education and Training in Mai Chau district has implemented embroidery training classes for 35 rural workers.
In October, the Department of Labour, Invalids and Social Affairs sent a delegation to work directly with the People's Committees of eight districts and cities, namely Da Bac, Kim Boi, Lac Thuy, Yen Thuy, Lac Son, Mai Chau, Tan Lac and Hoa Binh city. The delegation was sent to study and establish why the project implementation process was delayed.
It was reported that funding is mainly allocated to the Center for Vocational Training and Education the capacity of which is limited in terms of both physical facilities and training equipment, especially the teaching staff.
Some localities have allocated training funds to commune-level People's Committees to implement, which is not in accordance with regulations on policies to support vocational training for less than three months.
Added to this, the agricultural service centers in some districts have been reviewed and strengthened but have not actively participated in vocational training activities as yet.
To improve the situation, the Department of Labour, Invalids and Social Affairs hosted an online meeting with vocational training centres and labour, invalids and social affairs divisions in the above-mentioned districts and city.
It has asked the local People's Committees to continue to support the implementation of the project. It has also called upon enterprises and other qualified establishments to join in vocational training activities.
At present, many vocation training classes have been opened in different districts and city of Hoa Binh province. The Hoa Binh technical-economic college, for example, has opened 13 vocational training classes.
Hoa Binh city and Kim Boi district have encouraged enterprises and cooperatives to get involved with vocational training activities. Meanwhile, the Hanoi community school has supported the vocational training and education centre in Lac Son district in terms of equipment and training programmes to help improve its vocational training capacity./.