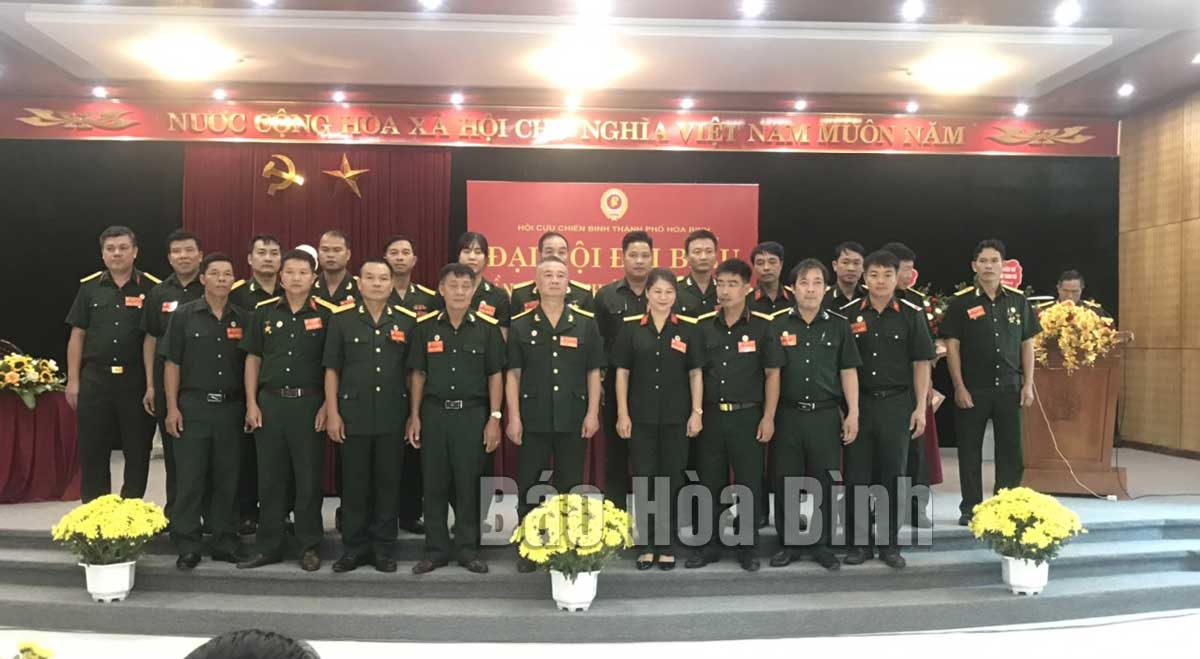 (HBO) - The war veterans' association of Hoa Binh city has held its 2nd congress, for the 2022-2027 tenure.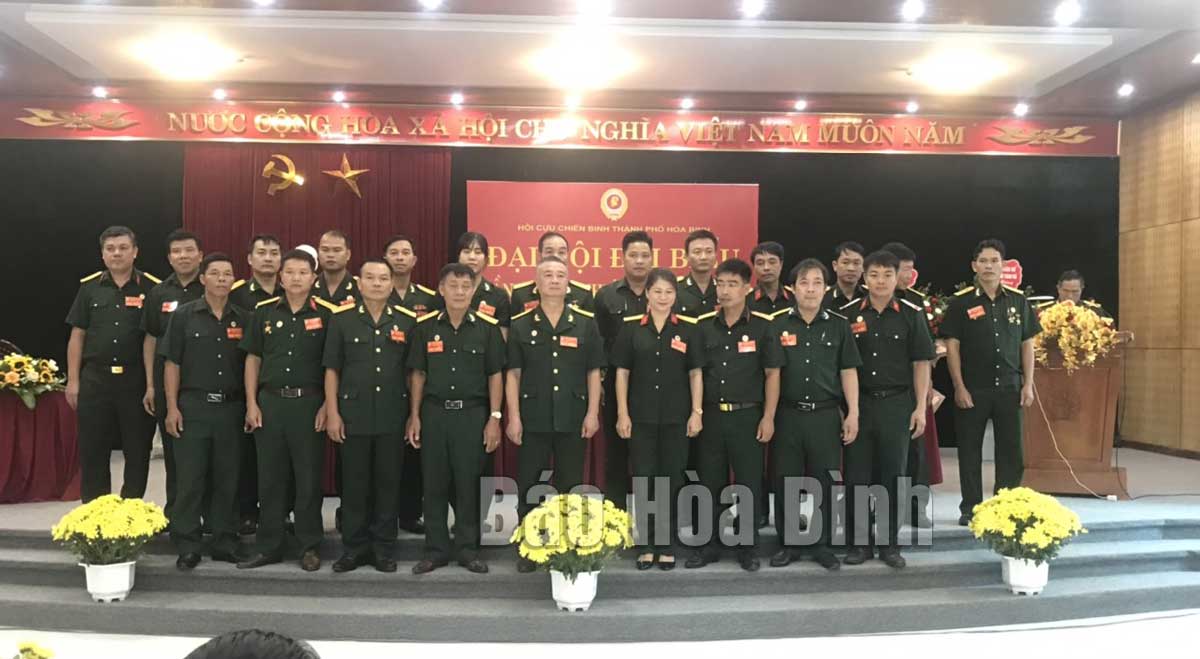 The Executive Board of 2022-2027 tenure of Hoa Binh city war veterans' association makes debut.
In the previous tenure, the association has paid attention to innovating its operation method, reflecting clearly the role and nature of a political and social organisations in mobilising generations of war veterans to promote the tradition of "Uncle Ho's soldiers", and actively participating in building and protecting the Party, government, socialist regime and great national solidarity bloc.
Veterans were encouraged to uphold their self-reliance to strive for the rapid and sustainable poverty reduction, effective implementation of the campaign "Study and follow President Ho Chi Minh's ideology and morality", and education of patriotism for the younger generations.
As a result, the association has collected nearly 70 opinions to contribute to the draft political reports of the Party Congresses at all levels and nearly 300 suggestions to amend the association's charter. There are nearly 450 veteran-owned small and medium businesses that operate effectively, creating jobs for thousands of locals.
Notably, in the 2017-2022 term, all the targets set by the congress of war veterans association's resolution have been fulfilled, of which six have exceeded the expectation.
In the next five years, the association will continue to promote the tradition of "Uncle Ho's soldiers" which is always loyal, united, exemplary and innovative. It will take care of and protect legitimate interests of members, and contribute to the implementation ofthe resolutions of the Party congresses at all levels.
The average income of a member will reach at least 120 million VND (about 5,100 USD) per year and the percentage of poor veteran households be reduced to less than 0.4% at the end of the term.
The congress elected a new 23-member Executive Committee for the 2022-2027 term./.