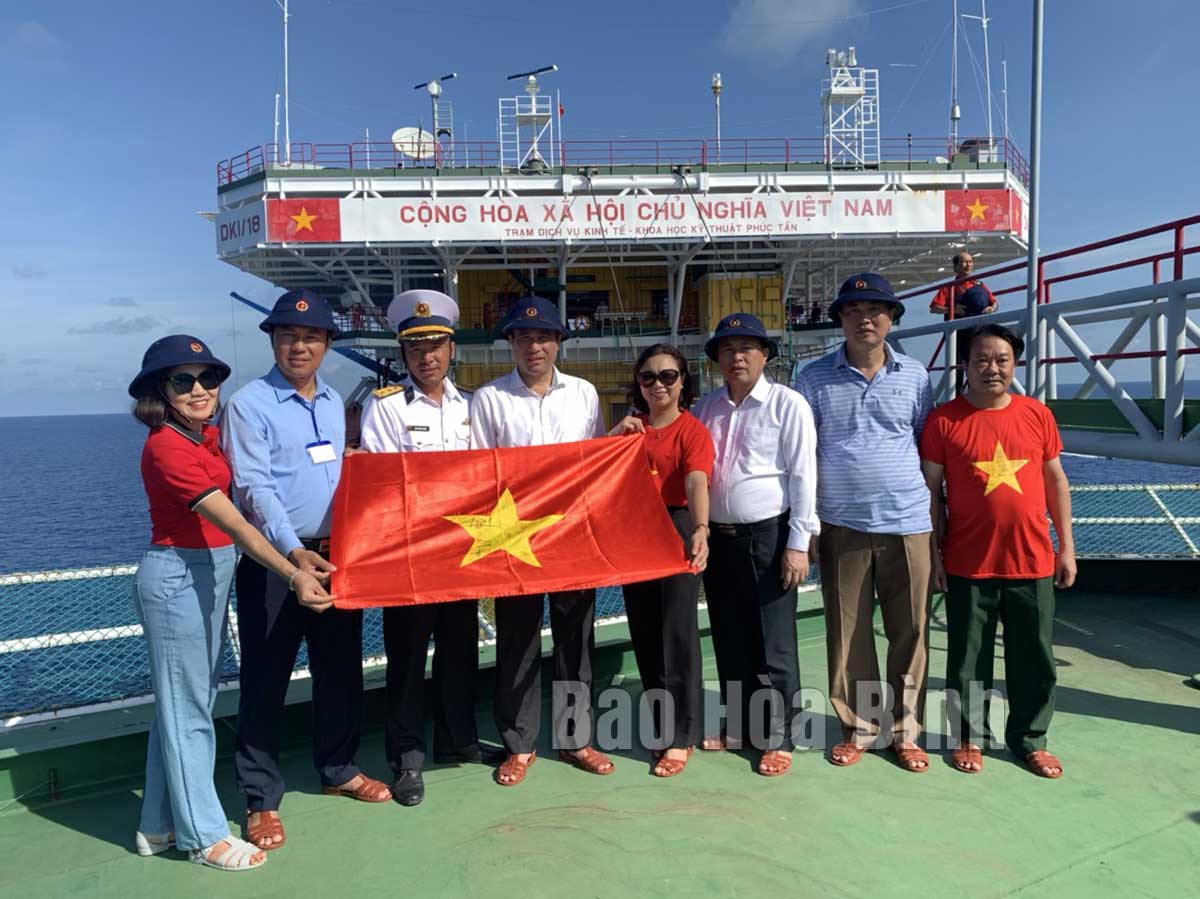 (HBO) – The Hoa Binh Provincial Party Committee has cooperated with the Party Committee of the Vietnam People's Navy to step up public awareness campaigns on Vietnam's seas and islands since July 2018.
It is part of the effort to translate the resolution of the 8th plenum of the 12th Party Central Committee on the strategy for sustainable development of Vietnam's marine economy by 2030, with a vision towards 2045.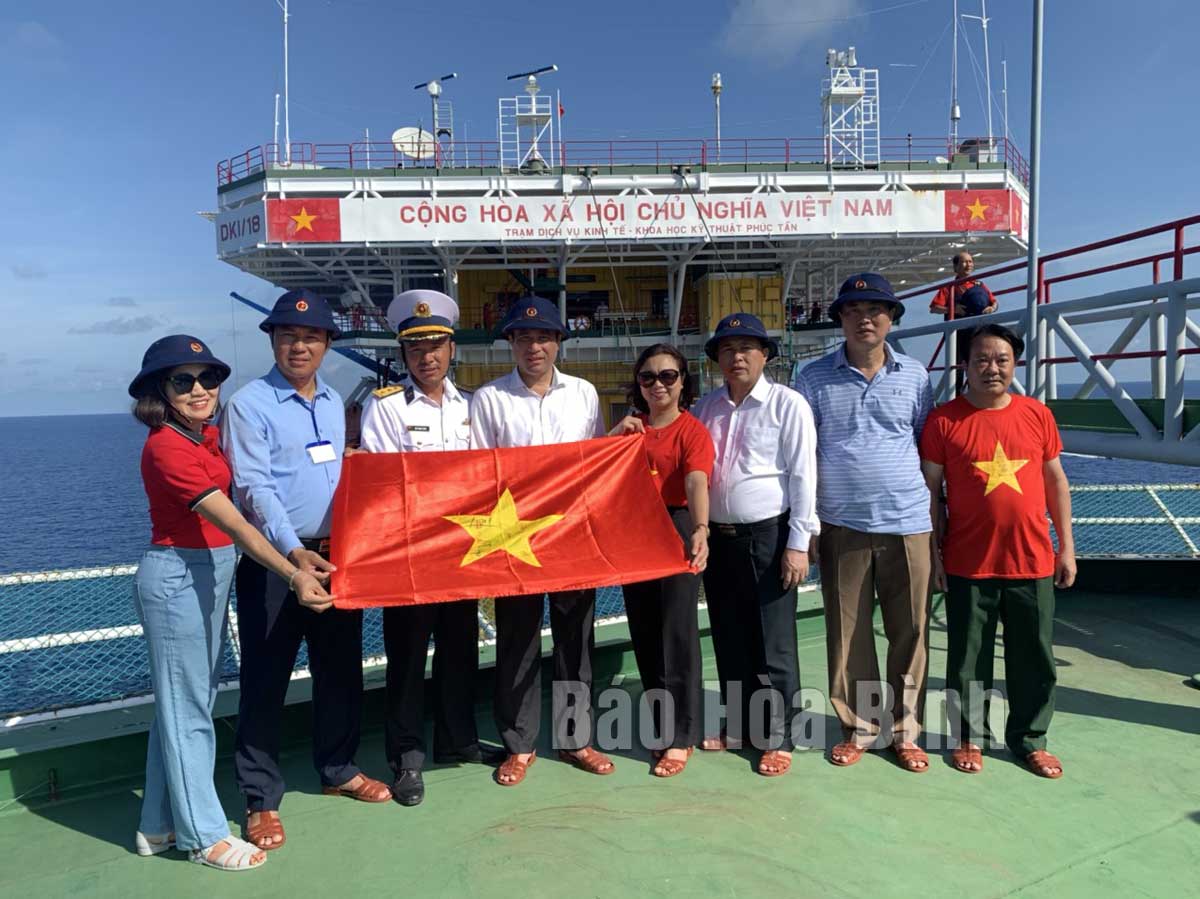 A delegation of Hoa Binh officials pose for a photo with naval soldiers at the DK1 platform.
The provincial Party Committee's education and communication department has teamed up with the Naval Technical Institute to organise two virtual conferences connecting 54 locations in Hoa Binh's districts and communes with around 2,500 attendees. It has also sent local journalists and artists on a field trip to inspire them to produce works on Vietnamese seas, islands and naval soldiers. Two talks on the sea and island topic have also been held for some 2,160 teachers and students at Hoang Van Thu High School for Gifted Students and the provincial high school for ethnic minorities.
The provincial Department of Information and Communications has also been actively engaged in accelerating the local awareness campaigns. It has hosted six exhibition displaying ancient maps and documents on historical and legal evidence of Vietnam's sovereignty over Hoang Sa (Paracel) and Truong Sa (Spratly) archipelagos in the districts of Lac Thuy, Yen Thuy, Da Bac and Tan Lac. The exhibitions have attracted over 25,000 visitors in total.
The department has also coordinated with other units to host a quiz on Vietnam's marine sovereignty and the sustainable development of Vietnamese seas and islands for residents of the northern mountainous region.
Keeping in mind the spirit "All for beloved Truong Sa," Hoa Binh has sent many delegations to visit islanders and soldiers stationed on Truong Sa and DK1 Platform.
These activities have played a part in raising the sense of responsibility among civil servants, Party members and local people for the cause of safeguarding the fatherland and sovereignty over seas and islands./.