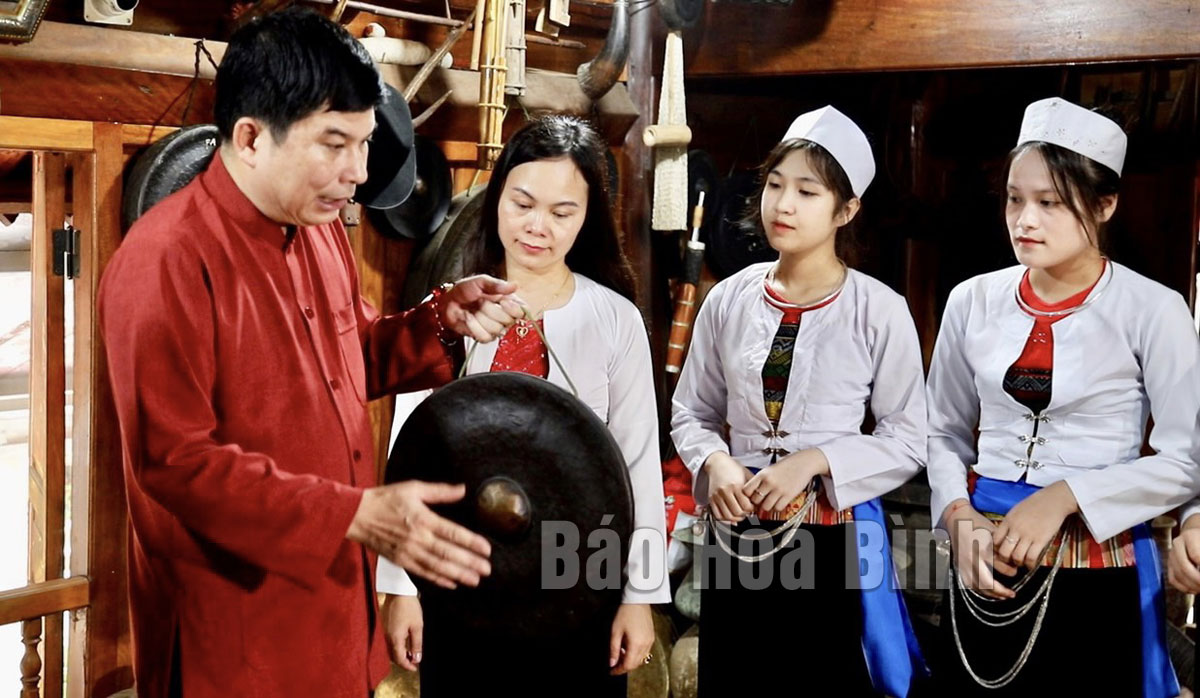 (HBO) – Reputable people in Lac Son district have played a key role bridging all-level Party Committees and authorities to ethnic minority groups.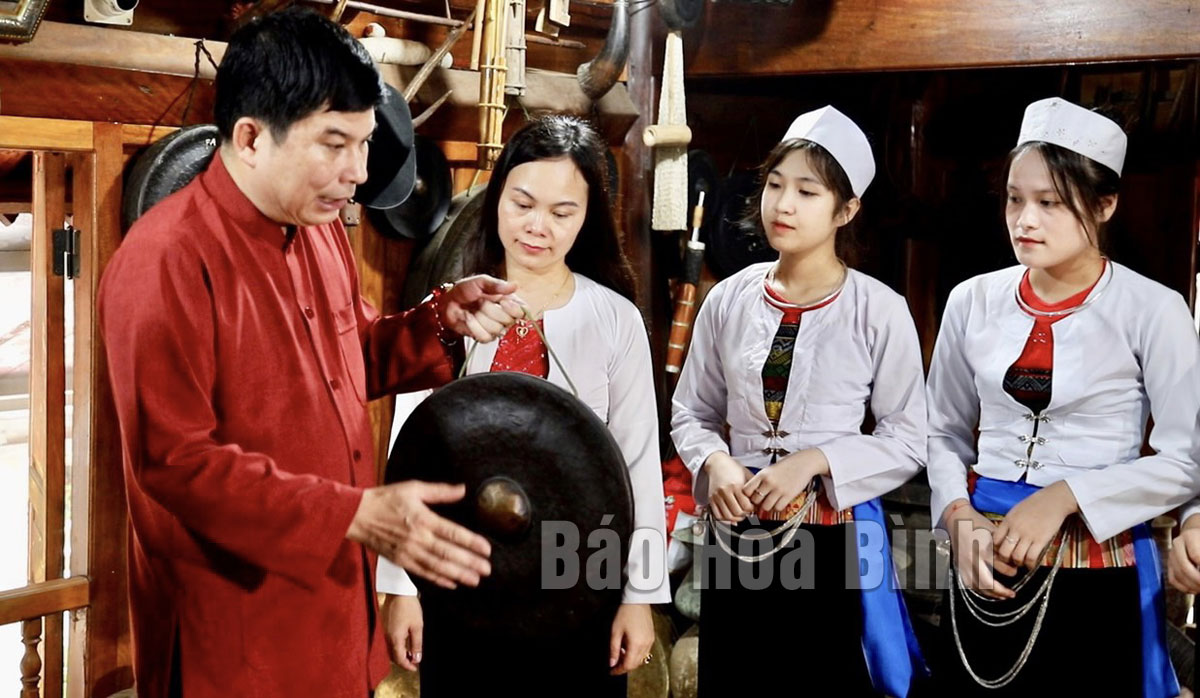 Artisan Bui Van Minh from Van Son commune, Lac Son district,instructing young people how to play gongs to preserve and promote the Muong culture.

They have encouraged local residents to join the building of the political system and the implementation of programmes, projects and policies on ethnic affairs.
Lac Son counts 249 prestigious individuals, including 61 village patriarchs and clan and hamlet heads; 45 retirees; six shamans; four businesspeople and those who are successful in production; 39 Secretaries of Party Committees; and 94 others.
Annually, they are equipped with knowledge about socio-economic development, and national defence and security, as well as guidelines of the Party, and laws and policies of the State through training courses.
Policies have been rolled out in a timely manner to encourage the prestigious people to carry forward their role in all aspects of the social life, and set examples for ethnic minority groups to follow.
Bui Huy Vong in Huong Nhuong commune and Bui Van Minh in Van Son commune are among the prestigious people in Lac Son district. They are outstanding artisans who have made significant contributions to preserving traditional culture of the Muong people. The duo have observed guidelines of the Party, and policies and laws of the State, and encouraged locals to preserve and promote traditional cultural values.
Bui Van Mun, head of Lac Son district's Bureau for Ethnic Affairs, noted that the prestigious people have set examples in all spheres, raised the sense of responsibility, and played the pioneering role in movements.
Many village patriarchs, Secretary of Party Committees, and heads of hamlets and villages have also made outstanding performance in economic development. Apart from calling on locals to follow guidelines of the Party and policies and laws of the State, they have also called for efforts in preserving the traditional culture and handicrafts, and eliminating backward customs.
Notably, during the new-style rural area building, many of them have donated land and mobilised locals to present land and contribute to the construction of public establishments.
They have coordinated with relevant agencies to popularise new documents on ethnic and religious affairs among the ethnic minority groups./.