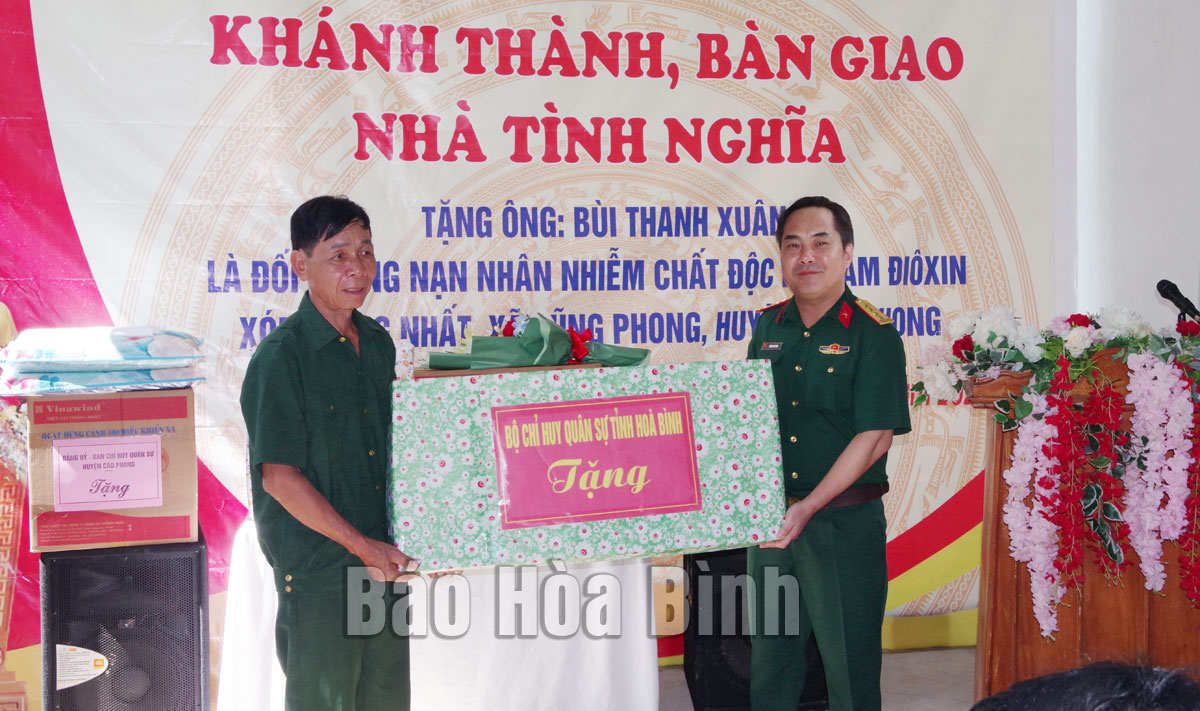 (HBO) – Over the past years, the Party Committee of the Hoa Binh provincial Military Command has effectively directed the coordination with local Party committees, administrations, agencies, units, and localities in the reinforcement and optimisation of solidarity among the ethnic groups. This is a foundation for consolidating the all-people national defence.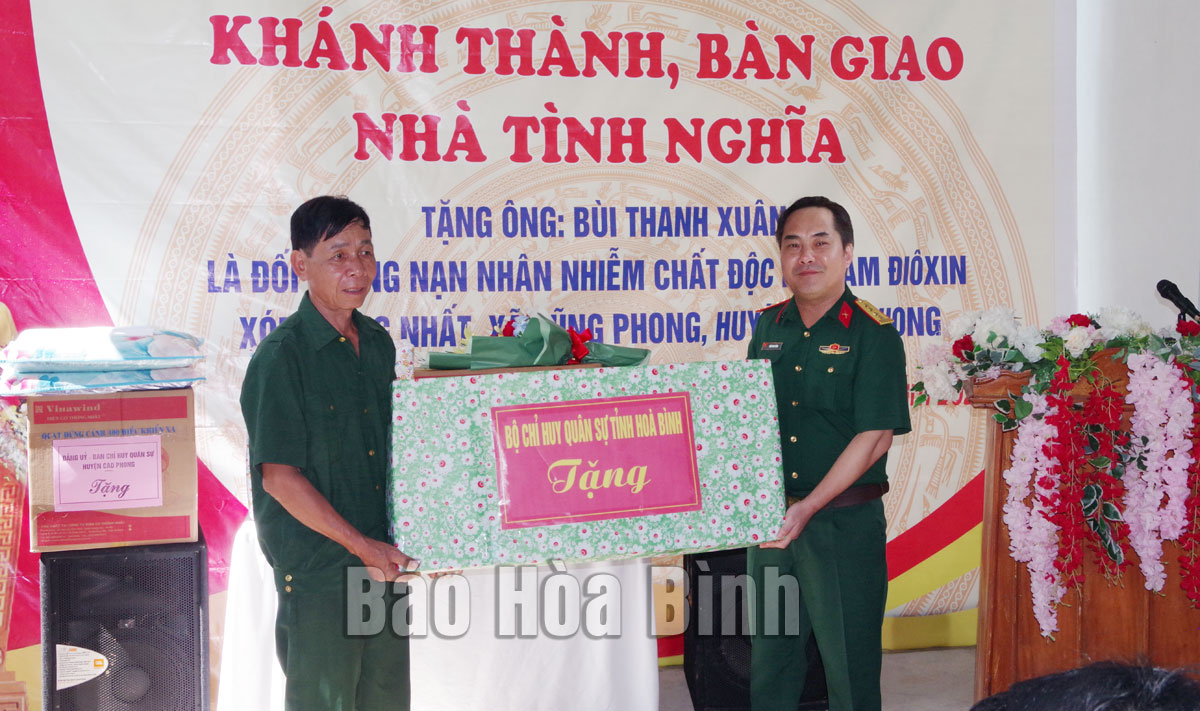 Leaders of the provincial Military Command present gift to Bui Thanh Xuan, a dioxin victim in Dong Nhat commune of Dung Phong commune, Cao Phong district.
In particular, the Party Committee of the Hoa Binh provincial Military Command has properly disseminated laws, including the Law on National Defence, the Law on Military Service, the Law on Militia and Self-Defence Forces, and the Law on Military Reserve Force, via diverse forms.
Statistics show that over the last 10 years, military officers and soldiers have organised and coordinated to organise more than 23,000 dissemination sessions for over 1.8 million officers, soldiers, farmers, and ethnic minority people; provided legal aid for over 16,000 officers and farmers; and held 112 training courses on crime prevention and control for more than 12,300 people.
They have worked with police agencies to propose local Party committees and administrations form military - civilian solidarity clusters and clusters of safe zones, helping safeguard national security, ensure social order and safety, fight against crimes, and perform defence duties.
In addition, military units have built and properly carried out regulations on democracy at the grassroots level. Accordingly, they have maintained frequent democratic dialogue so that Party committee leaders and commanders can grasp officers and soldiers' thought and aspirations, and issues emerging can be resolved right at the grassroots level. They have also taken part in building strong political foundations at local levels, especially in remote and particularly disadvantaged areas.
Every year, the provincial Military Command holds military drills at the communal level, which is also associated with socio-economic development and new-style rural area building. Its vocational training and employment service centre has opened seven free vocational training courses for 216 trainees in the communes of Muong Chieng, Giap Dat, and Dong Chum of Da Bac district. Since 2012, the command has also been tasked with assisting 10 communes with special disadvantages in Da Bac, Mai Chau, and Tan Lac districts.
In particular, substantial improvements have been recorded in the implementation of social policies and gratitude expression activities.
Colonel Quach Dang Phu, Political Commissar of the provincial Military Command, said these are practical and important deeds helping solidify the connectivity between the military and people, as well as the great national solidarity bloc in the new context./.