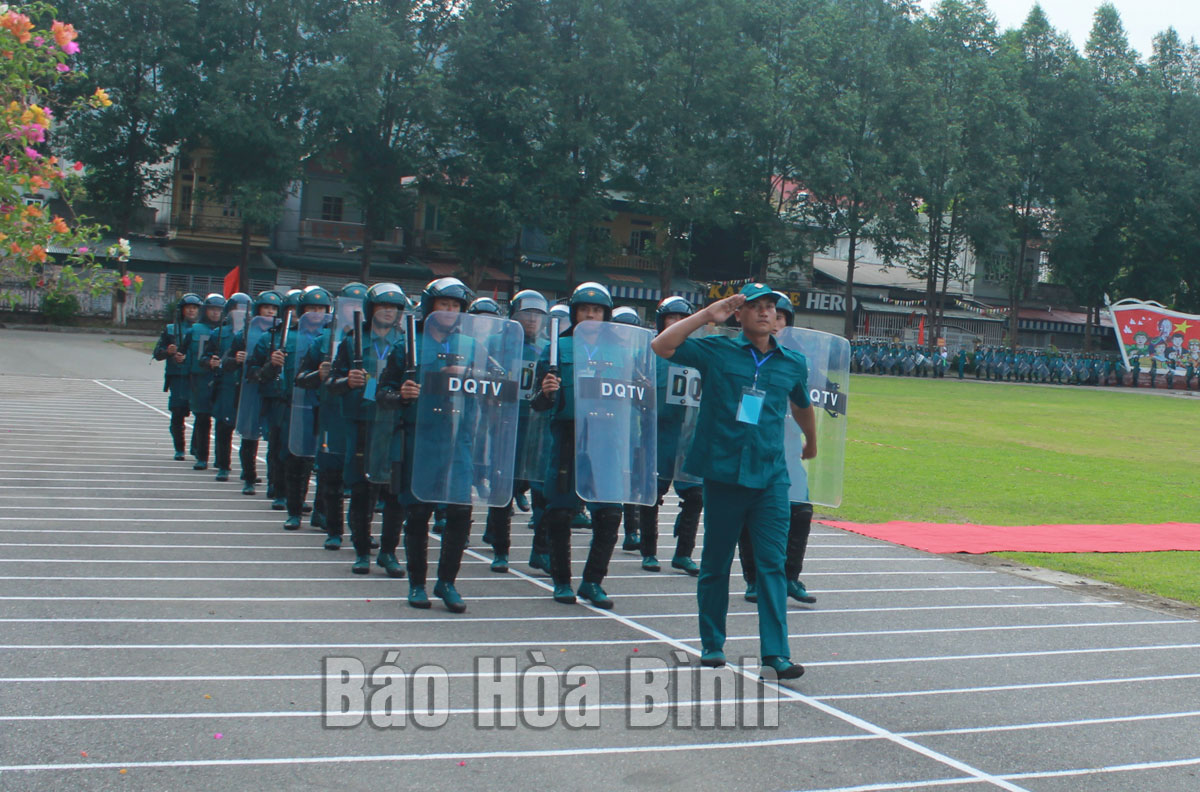 (HBO) – The Military High Command of Yen Thuy has applied effective measures to enhance the combativeness of its officers and soldiers, thus creating a firm foundation for the completion of military-defence tasks of the locality.
Soldiers of Mobile Militia Platoon of Yen Thuy district in a review of the platoon-level team formation at the provincial mobile militia sports festival in 2022.
All-level military units in the district have maintained the on-duty regulations to stand ready to combat, while coordinating with other forces to keep good control of the situation and settle all arising issues.
The district Military High Command has organised two training courses for 85 military officials, while providing training for the local militia force.
Thanks to effective efforts in political and ideology training, to date, the political quality of military reserve force has been greatly improved, with the ratio of Party members reaching 13.4%.
Currently, the militia force accounts for 1.88% of the district's population.
At the same time, annual recruitment activities in the district have met the requirements on quantity, political quality, health, qualifications, and age. The recruitment for 2023 is being underway with good progress.
Political education for officers and soldiers of the armed forces has been carried out effectively.
Senior Lieutenant Colonel Bui Dinh Van, Commander of the Yen Thuy Military High Command said that in the time to come, the agency will continue to show strong performance in local defence-military affairs, while working to improve the political mettle for officers and soldiers, and maintaining defence combat drills./.