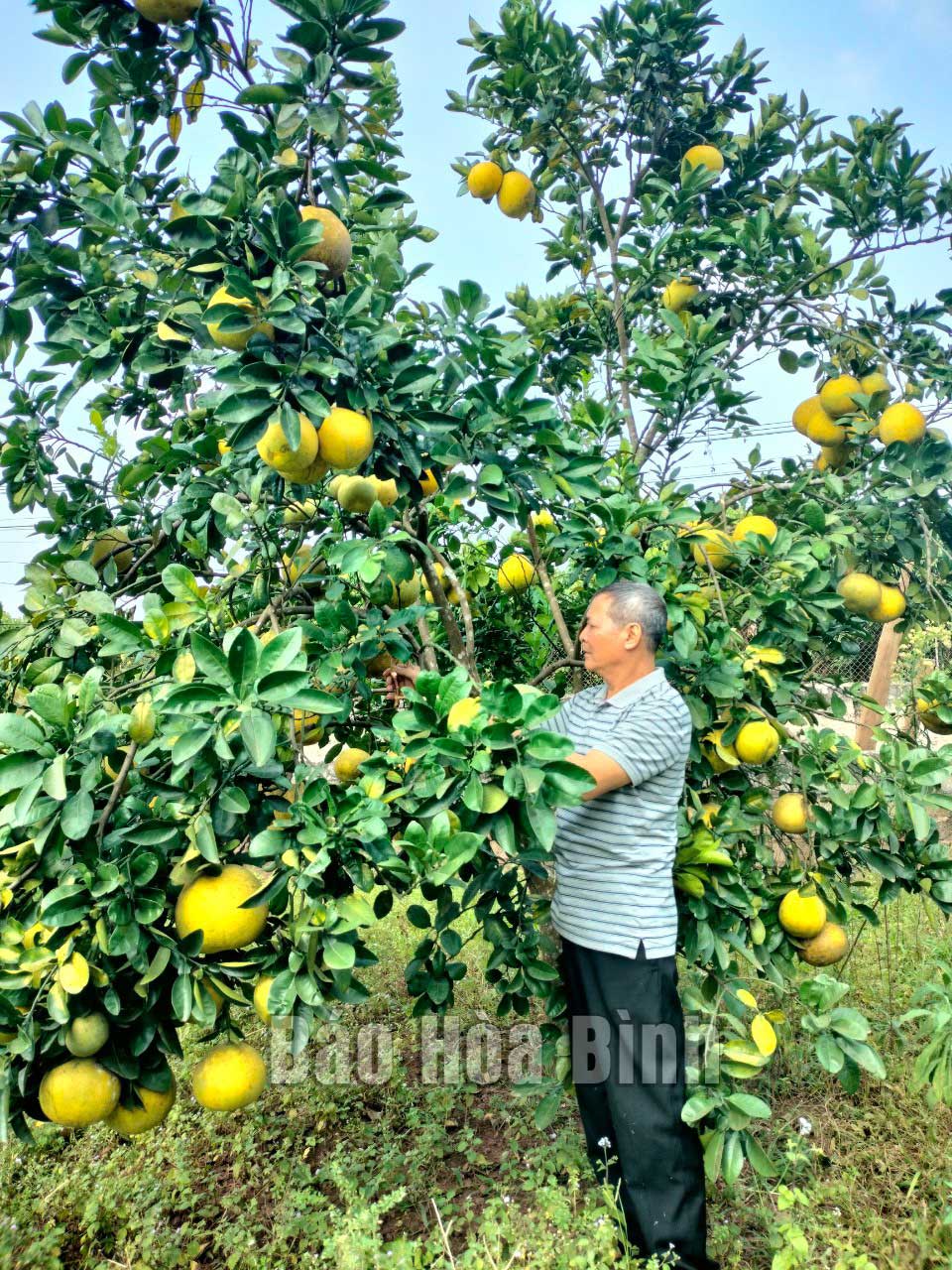 (HBO) – The first batch of Tan Lac red pomelo has been shipped to the UK, opening up a new opportunity, new market, and sustainable growth orientation for the fruit.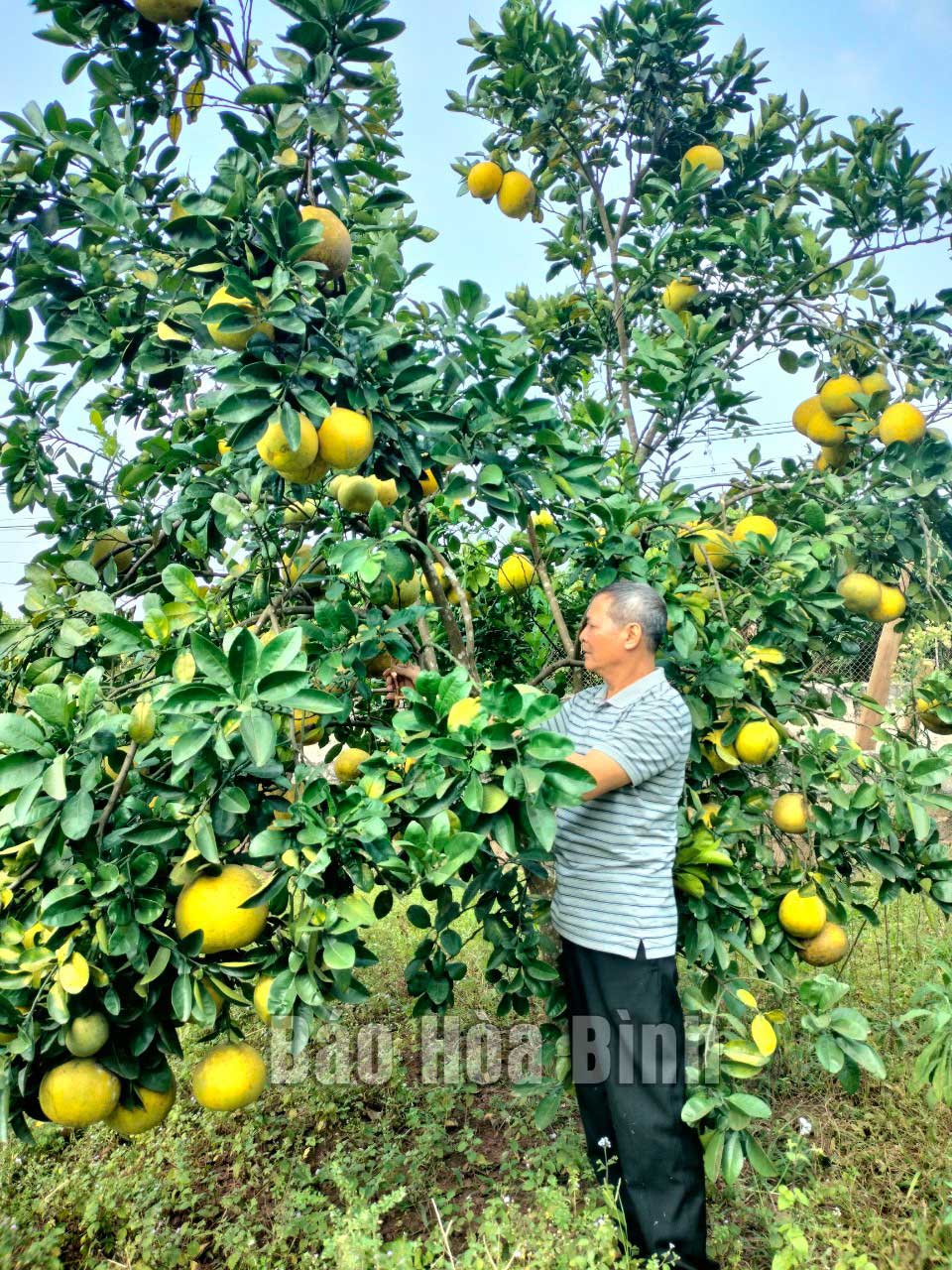 Members of the Tan Dong organic pomelo cooperative have actively applied technological advances to improve the productivity and quality of their product.
Tan Lac's first batch, weighing nearly 7 tonnes, was also Vietnam's first of the citrus fruit sold overseas. Its producer is the Tan Lac red pomelo production-processing-distribution cooperative, with related packaging and transport activities serving the export done by the FUSA organic farming company. All samples of the batch met technical requirements on food safety set by the EU and UK.
Duong Duc Tinh, member of the Tan Lac cooperative, said the batch is an important star for the fruit to reach more international markets. The cooperative houses 50ha of pomelo orchards, with the trees cultivated following the VietGAP and organic standards. Its annual revenue is estimated at 7 billion VND (296,861 USD).
Red pomelo is an indigenous plant variety of Hoa Binh, cultivated by the people of Tan Lac's Dong Lai commune since the 60s of the last century. In 2014, the Ministry of Agriculture and Rural Development recognised the Hoa Binh red pomelo plant variety. In 2016, the provincial People's Committee approved a project to develop red pomelo production in the three districts of Tan Lac, Lac Son, and Kim Boi, with the scale targeted to reach 2,000 ha by 2020. In 2017, the National Office of Intellectual Property issued a trademark certificate for the Tan Lac red pomelo.
To date, Tan Lac's total area under the citrus trees is approximately 2,600 ha, including 240ha of red pomelo with VietGap and organic certification and 140ha. The locality is home to six red pomelo growing areas granted codes according to standards for export to the EU.
Nguyen Hong Yen, Director of the provincial Sub-Department of Cultivation and Plant Protection said that after two-year since the signing of the UK-Vietnam Free Trade Agreement, only 10 batches of pomelos weighing over 200 tonnes were exported to the UK, most of them green-skinned pomelos from southern provinces.
The shipment of Tan Lac red pomelo is a great source of encouragement for future batches toward making export a distribution channel for Hoa Binh's key products./.