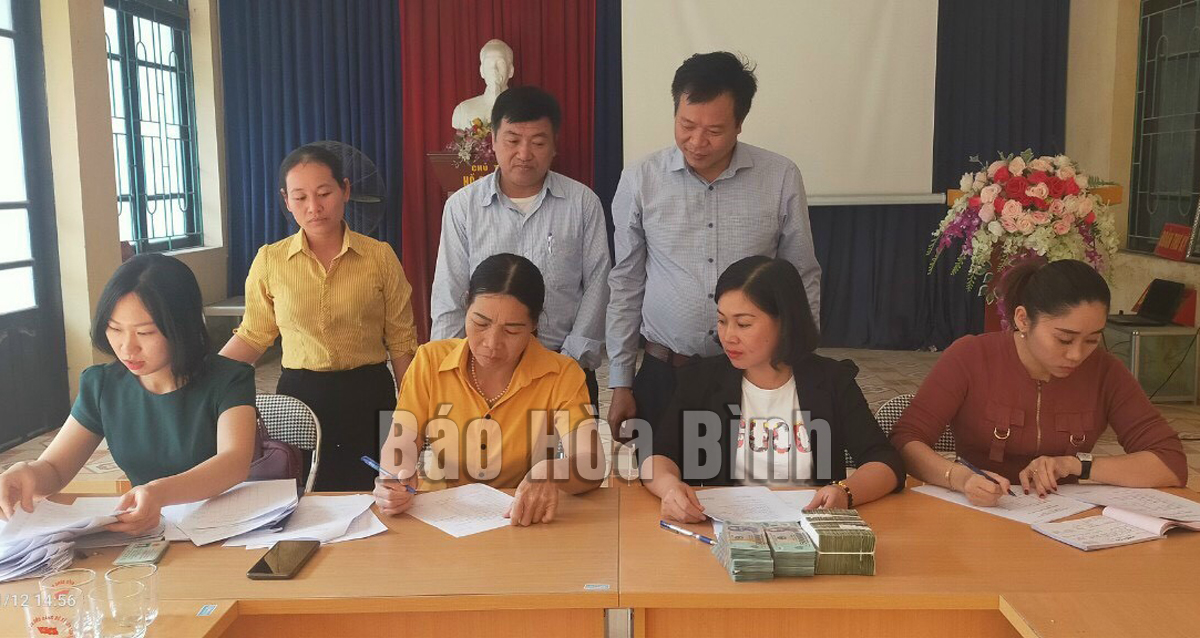 (HBO) - Over recent years, the Farmer Support Fund has proved effective and become a substantive credit channel to help farmers in Hoa Binh province develop production, gradually ease poverty and raise income. This kind of capital has helped many farmers build and develop models of cultivation, husbandry, business and services, thus contributing to agricultural restructuring and socio-economic development.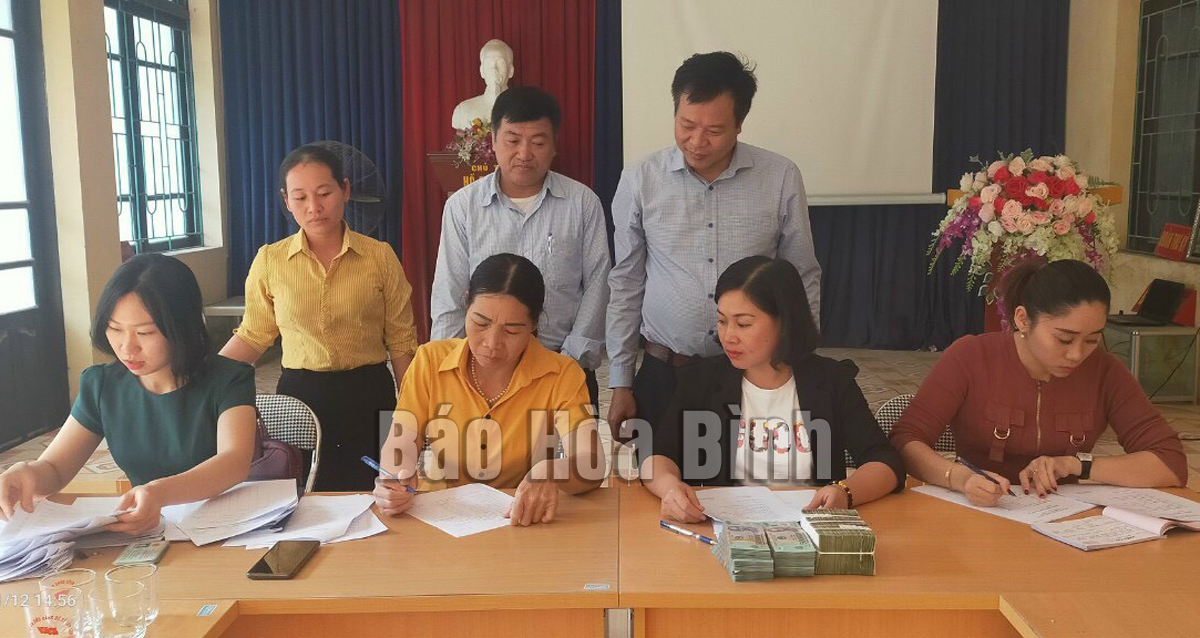 Luong Son district Farmers' Association disbursing loans from the Farmer Support Fund to its members.
It has been more than three years since 10 households in Xam Khoe commune (Mai Chau) received loans from the fund for a cow breeding project entrusted by the Vietnam Farmers' Association Central Committee. With the initial amount of 500 million VND (21,260 USD), the households have used the capital for the right purpose, and the principal has been repaid fully and on time, bringing practical economic benefits to them. After three years, their combined revenue tops 1.2 billion VND; and 12 locals have jobs with stable income.
Luong Van Hoang, head of the Farmers' Association of Xam Khoe commune, said that funding from the Farmer Support Fund not only helps households develop their economy, but also contributes to the commune's socio-economic development.
In 2022, the value of the fund increased by 6.96 billion VND, bringing the total to 46 billion VND, of which 14.85 billion VND was from the Vietnam Farmers' Association Central Committee; 12.249 billion VND from the provincial budget; 9.98 billion VND from district budget; and 8.93 billion VND from officials and members. Thousands of farmers have gained access to loans from the fund, so they have gradually risen out of poverty and stabilised their life.
Nguyen Thi Huong Hai, Vice President of the provincial Farmers' Association, said that the fund has become a fulcrum helping local farmers in expanding production and business, and increasing income.
In order to create unity in awareness and actions of the associations at all levels, contribute to building, consolidating and enhancing the core role of the associations, and improve the operation of the fund, the provincial Farmers' Association have regularly urged the all-level associations to inspect and supervise the use of loans, directed them to cut unnecessary procedures, and collaborated with three entrusted banks to work to improve the efficiency of loans./.