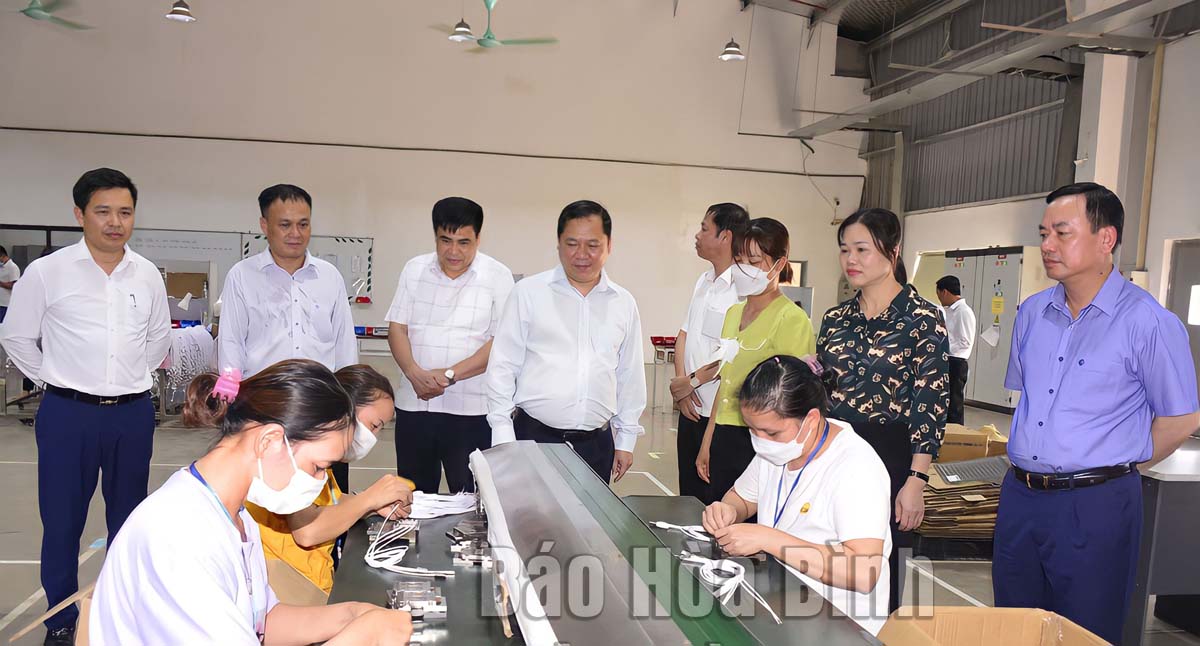 (HBO) – Despite economic challenges and difficulties, Hoa Binh's industry and trade sector has kept striving to fulfill assigned goals, making active contributions to the province's economic growth.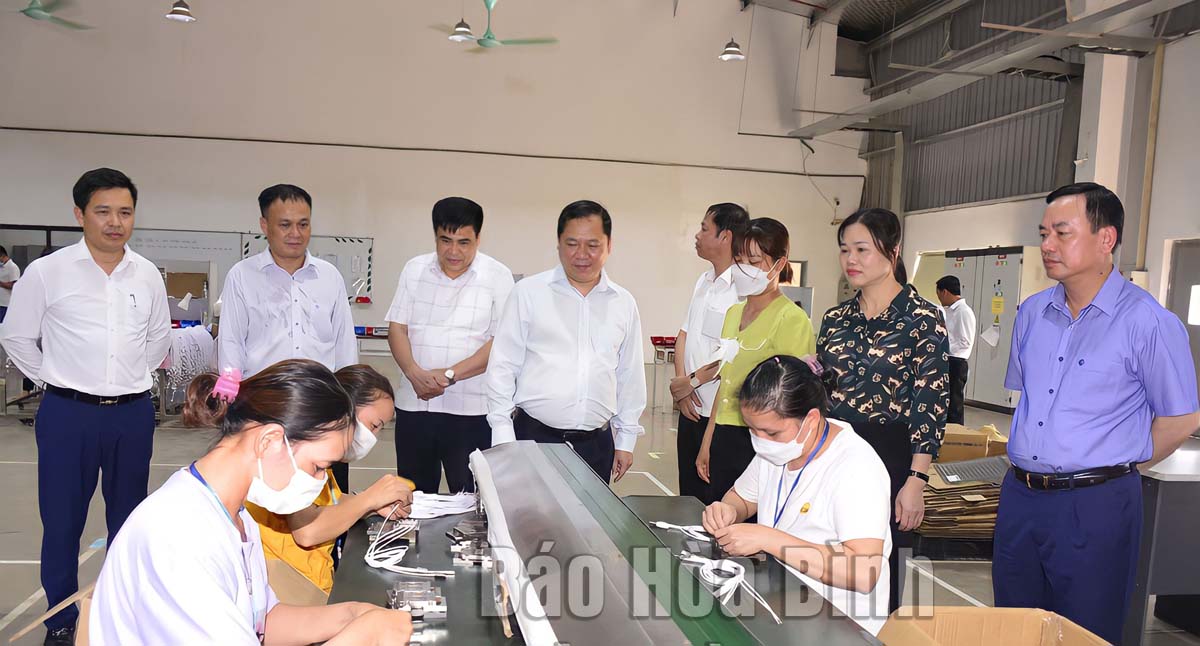 Leaders of departments, agencies visit Lac Son Plastics Co.Ltd in Lac Son district
Last year, 18 out of the 19 targets were met and surpassed. The province's GRDP growth was estimated at 9.03%, higher than the target. The GRDP per capita reached 66.7 million VND (2,900 USD) while the total State collection hit 6.41 trillion VND.
Local socio-economic growth was partly attributed to constant efforts by the industry and trade sector. The province's industrial production index went up 16%, higher than the same period last year and the economy's common growth. Of this, the manufacturing and processing sector expanded by 15%, and electricity manufacturing and distribution up 19%. Industrial production value climbed up 14.3% annually to over 41.6 trillion VND.
Investment in technical infrastructure in industrial complexes saw progress. The province is home to 16 industrial complexes covering a total area of more than 683.2ha. The combined registered capital topped 2.74 trillion VND, while jobs were generated for about 1,300 workers.
The total retail of goods and services was estimated at over 53.48 trillion VND, up 20.27% year-on-year, or 101.9% of the yearly plan.
Local export turnover surpassed 1.43 billion USD, up 18% from the same period last year, with electronics, lenses and apparel textiles continuing to be key currency earners. The total import turnover was over 1 billion USD.
This year, the sector will focus on improving business environment to attract more capital, stepping up industrial promotion to develop industrial and handicraft facilities in the province.
It will also pool resources for the development of infrastructure in industrial parks and complexes, as well as transport infrastructure, develop handicraft industry in combination with tourism and exports.
With achievements in 2022 and set measures, it is believed that the sector will make considerable strides, contributing to the local sustainable socio-economic development and realising Resolution adopted by the 17th provincial Party Congress for the 2020-2025 tenure./.