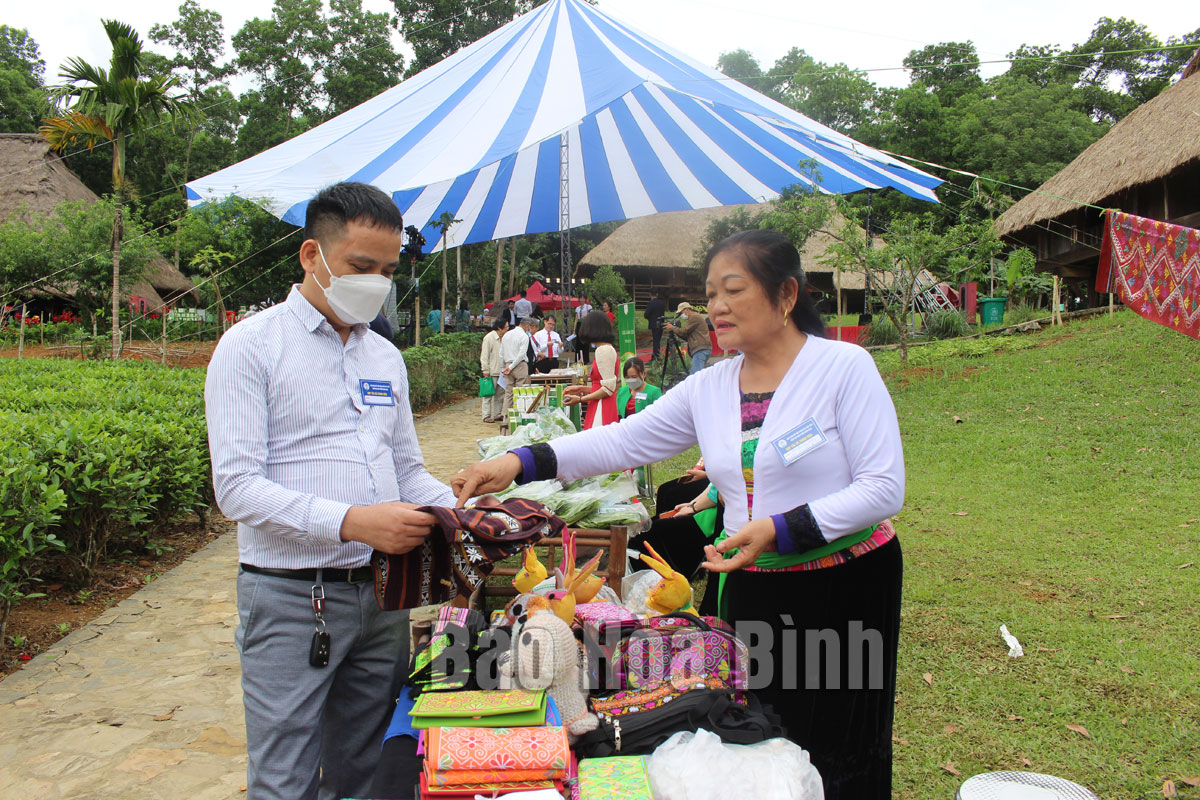 (HBO) – Fifty co-operatives and 16 cooperative groups were established in the northern province of Hoa Binh in 2022, an increase of 35% and 14% respectively compared with those in 2021.
By now, the province has a total of 485 cooperatives, four People's Credit Funds, and 209 cooperative groups.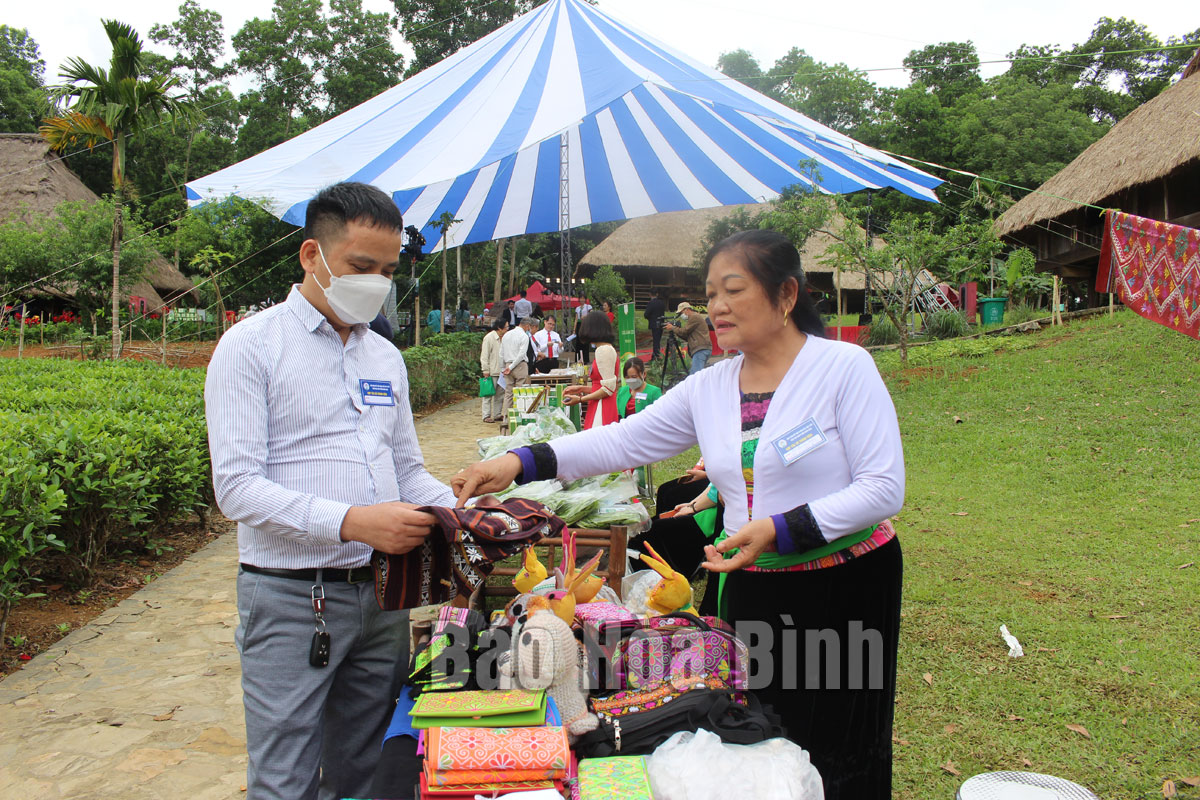 Hoa Binh province's cooperatives participate in trade promotion in Hanoi.
Of those, 405 co-operatives, three People's Credit Funds, and 168 co-operative groups are operating.
The province's collective economic organisations attracted over 17,000 members and created jobs for 28,300 workers.
The average revenue of cooperatives in the province is estimated at 2.36 billion VND (100,500 USD), up 5.83% compared to that of 2021.
Last year, each cooperatives got an average profit of 260 million VND, 4% higher than that of 2021.
Cooperatives members and workers got an average yearly income of 54 million VND, 8.17% higher than that of 2021.
Tran An Dinh, chairman of the provincial Cooperatives Alliance, said that from the beginning of last year, the alliance proposed the provincial People's Committee mechanism, policies, and measures to support collective economic organisations, and cooperatives in production recovery.
Many local cooperatives shifted from producing and consuming products to providing services for their members' production and daily activities, he said.
The alliance also carried out trade promotion activities in Hanoi, Lao Cai city, central and Central Highland provinces as well as those taking place in the southern region.
Co-operatives and cooperative groups in the province signed contracts with partners across the country on the production and consumption of products.
In 2021, the COVID-19 pandemic forced many transport, trade, and tourism cooperatives to suspend their operation. However, in 2022, cooperatives operating in these two fields made breakthroughs and recovered quickly.
Giang A La, Chairman and Director of Hang Kia Agricultural and Tourism Service Cooperative in Mai Chau district, said that to attract tourists last year, the cooperative invested in upgrading rooms and designed new tours for tourists to explore the forests, enjoy hovering clouds around mountains, experience farming activities, and learn about the culture of the Mong people.
Besides, the cooperative regularly posted images of nature and Hang Kia culture on social networks like Facebook or Zalo, La said, adding that his co-operative actively participated in trade promotion activities in the provinces and across the country. He said that last year saw a jump in the number of the co-operative's clients. Its rooms were booked fully on weekends and holidays./.