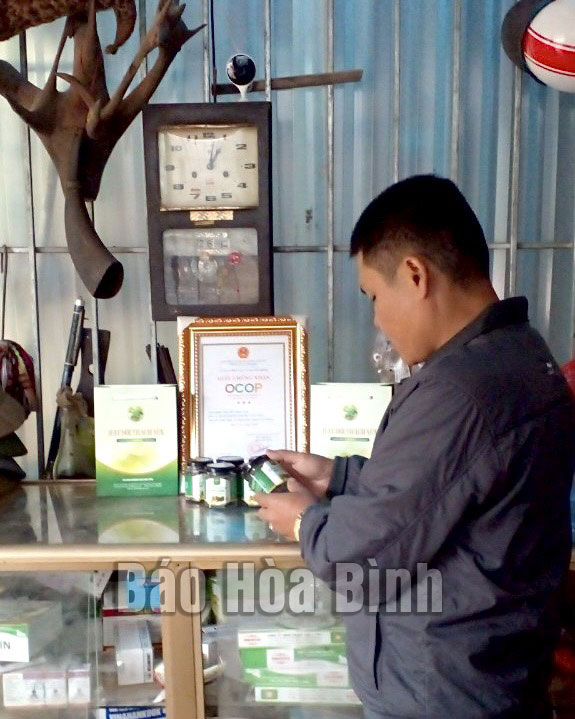 (HBO) - Ngai village in Thach Yen commune, Cao Phong district is home to about 100 natural doi trees. Bui Van Tien's family living there has cared for and expanded farming area with the hope of turning the product into a high-quality specialty to put up for sales in the market.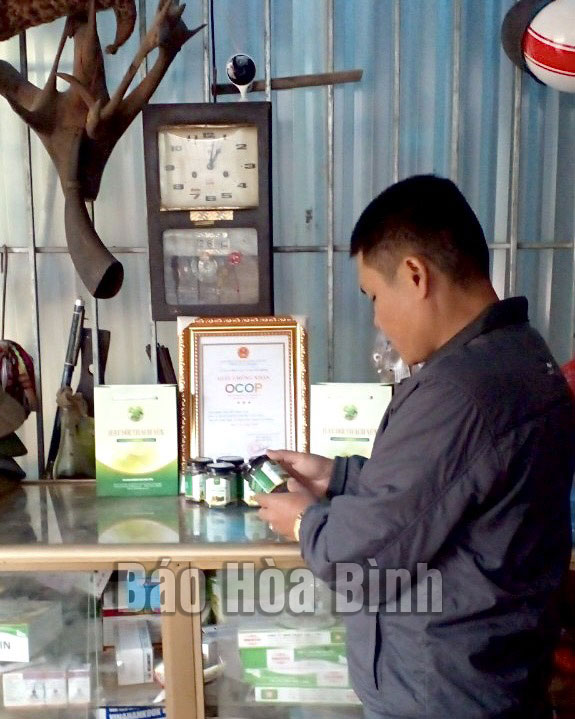 Thach Yen doi seeds are recognised as a three-starred One Commune, One Product product
Doi tree belongs to the wood line with an average height of about 15-20m and the canopy of tens of meters in width. This kind of plant usually grows on open, fresh and sunny hills. Since ancient times, Muong and Thai ethnic people in Hoa Binh have used doi seeds as a spice to create a unique flavor for ethnic dishes. Apart from being used as a spice, doi seeds are used as a medicine to support the treatment of digestive problems, soak in alcohol as a massage medicine to treat pains, or can be drunk as a medicinal wine with an amount small enough each day to improve health.
Tien said after carefully learning about doi trees, he went to neighbouring areas to learn experience in organic farming. The cultivation process is not too complicated. From the fifth year onwards, there is almost no need to take care of them. After being picked and dried, the fresh seeds will turn from red to black
The harvest season of this "black gem" lasts from September to November, with trees yielding up to 30 kg of dry seeds. With the market price of over 2 million VND per kg of dry seeds, this kind of plant has high and sustainable economic value, contributing to reducing poverty in the locality. The bottle is full of information about the production facility and stamp with a QR code to make it easier for customers to trace the origin.
Thach Yen doi seeds have been recognised by the provincial People's Committee as a three-starred One Commune, One Product (OCOP) product since 2020. However, they are mostly produced on a household scale which is fragmented and small. With the selling price of 250,000 VND for a 100g bottle, Tien has sold over 10kg of dried doi seeds since early this year. In order to improve product quality, it is necessary to gain the support and companionship of authorities at all levels, develop appropriate forms of production to stimulate the process of linking production and consumption, strengthen trade promotion to expand consumption, support in-depth training for those involved in the OCOP Programme to have knowledge of production management and marketing.