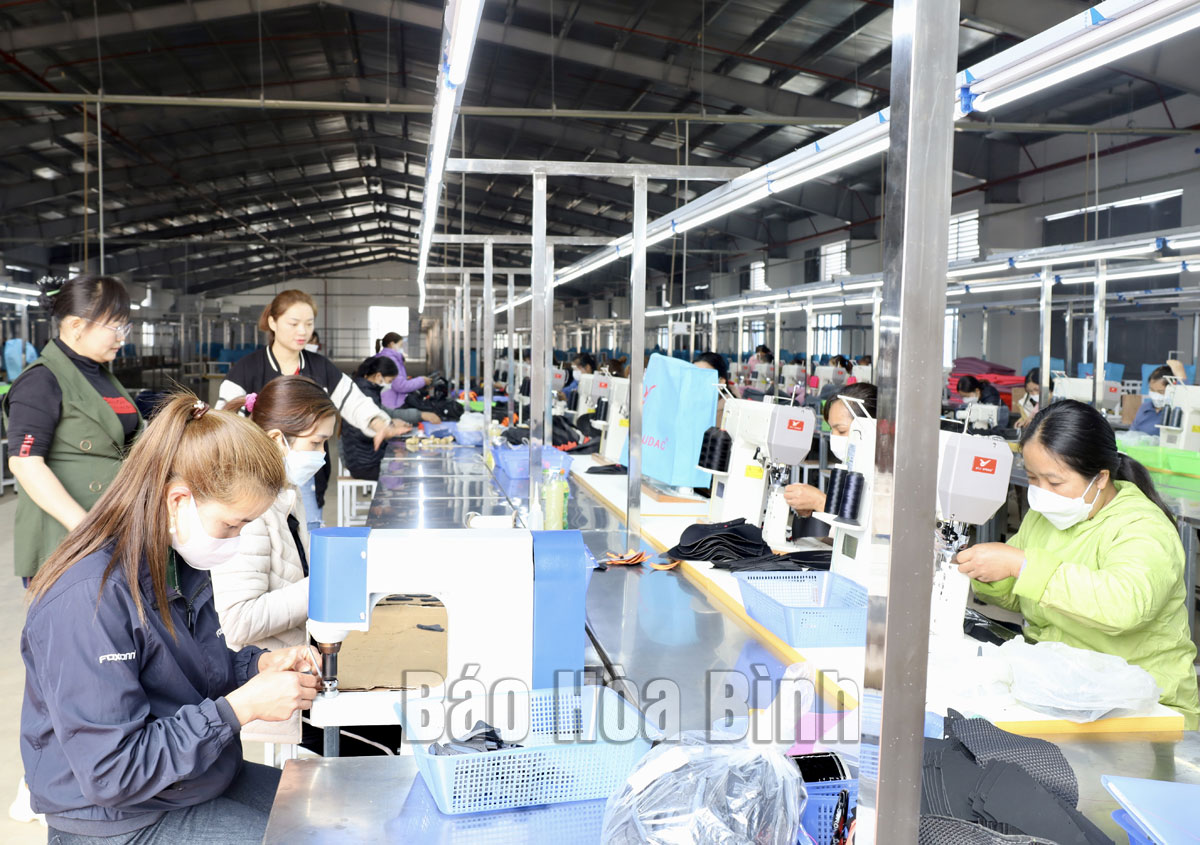 (HBO) – Lac Son district is implementing Resolution No. 03-NQ/HU, dated July 26, 2021, of the district Party Committee on investment attraction to create breakthroughs in economic growth, and promote the advantages in terms of land and human resources.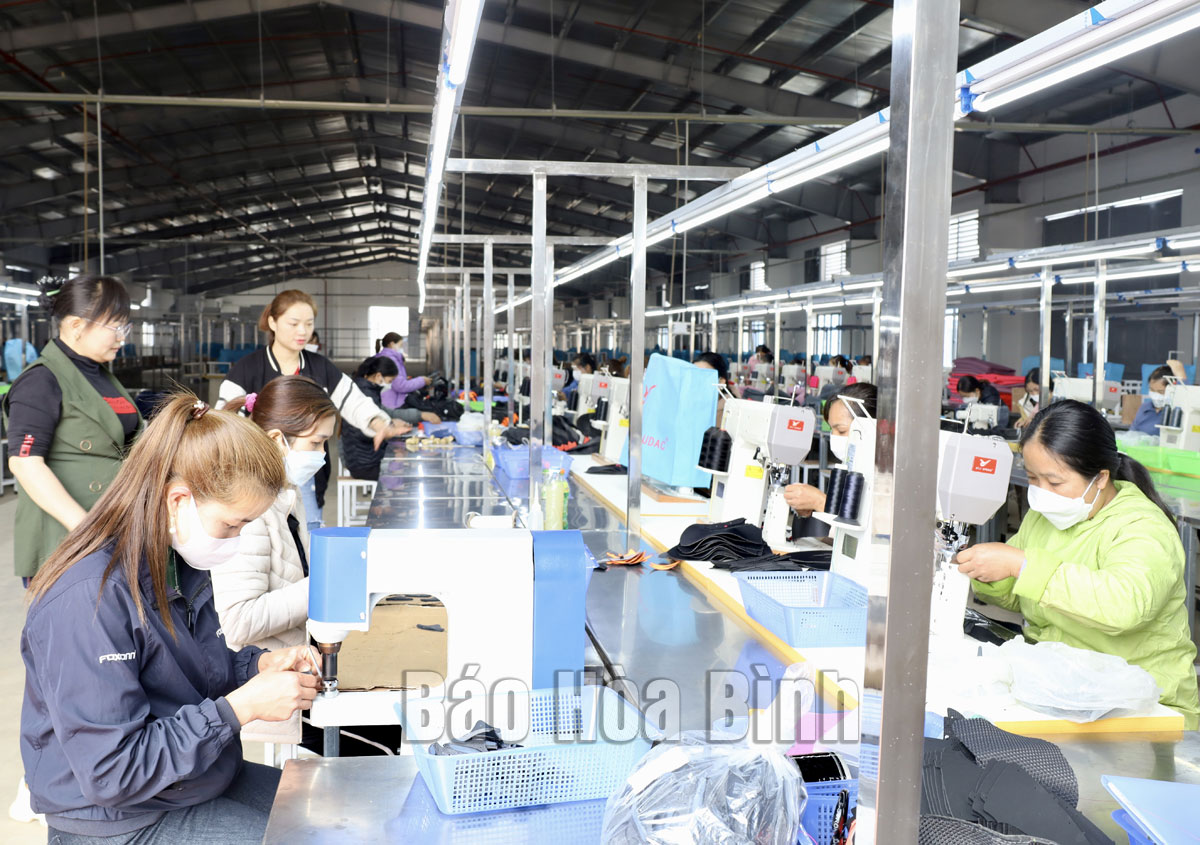 Thien Dieu Hoa Binh Co., Ltd in An Nghia and Yen Nghiep communes (Lac Son) is initially put into operation and expected to attract over 3,000 employees.
Nguyen Ngoc Diep, Secretary of Lac Son district Party Committee, said Lac Son used to be a purely agricultural district. After the 27th district Party Congress (in August 2020), together with Resolution No. 03, the district Party Committee issued Resolution No. 02-NQ/HU on strengthening land management and site clearance. These documents have had positive impacts on the locality's investment attraction.
Specifically, the district has implemented the policy of land planning, converting some areas from agricultural ones to those for production and service business; and actively attracted investors and provided support for them to easily conduct investment procedures, especially in dealing land clearance with individuals and organisations to ensure investors get land as soon as possible on the basis of consensus between the parties, stated Diep.
To date, the district has attracted 15 investment projects, of which seven have been put into operation, creating jobs for about 5,000 workers and these businesses continue to recruit employees. In addition, there are four projects under construction, and the remaining are completing procedures. Companies and businesses in these projects are expected to create jobs for over 10,000 people, and attract locals who go to work far away to return home to work. The development of the industrial sector will drive that of other fields such as agriculture, trade and tourism, thus boosting socio-economic growth.
To achieve more impressive results, the district is focusing on investing in infrastructure; organising more promotion and investment attraction activities; and strengthening state management over land, natural resources and minerals in order to facilitate site clearance when investors implement projects. The district is striving to attract about 20 new investment projects in the 2021-2025 period, of which 60% are in the industrial sector, 20% in tourism and service, and the rest in agriculture. It is also aiming to build one new industrial park, and create over 10,000 new jobs for labourers, mainly locals./.